Is Chevrolet's New Niva SUV Concept Right for You?
The ubiquitous SUV has become one of the main categories of automobile on American roads, let alone the rest of the world, and many models offer style and practicality at great prices. The original Chevrolet Niva, a joint venture with the Russians and a basic update of the venerable and basic Lada Niva, brought off-road motoring into the reach of the average family man; here was a simple, rugged yet very capable machine that, while lacking some of the glitz and style of more expensive rivals, still looked pretty cool and came at a very handy price.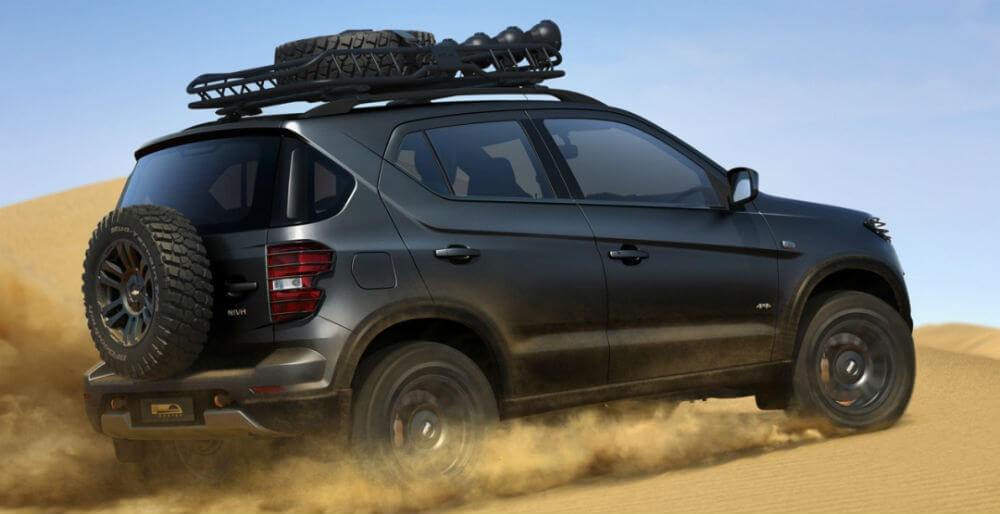 Finally, Chevrolet has unveiled the new Niva, an altogether different prospect to the original; while still rugged and affordable, it uses modern underpinnings and an upgraded powertrain, and we must say, looks the part. Looks, of course, play a major part in enticing buyers, and this new model – a concept at the moment but slated for production from 2016 – is a cheeky yet neat take on the SUV standard. The question is this: is it for you? And if not, who is it for? Let's start with a warning first: some reviewers are of the opinion that the production model will not be sold in the USA. Surely it's too early to tell? There is, after all, a viable market for cars of this ilk, and they sell very well. However, that the new Niva is set to make its debut at the Moscow Motor Show says a lot about GM's intentions for the model: it is aimed firmly at young, affluent Russian buyers who want to embrace the Western-style automobile and cement their 21st century credentials. Let's imagine it does find a place in the US market; what would you be getting?
The Chevrolet Niva has always been a bargain basement model, albeit one that does the job it is intended for. A surprisingly capable off-roader, the original offered great fin at a great price. The new model promises much of the same. Don't expect anything luxurious or glam; this car is about looking cool, and doing so in an all-American way. The concept is shown with a full package of off-road gear; tires perched on a rugged roof rack and mounted on the hatch, underbody cladding to protect against damage when tackling those arduous roots, big beefy tires for maximum grip and even a snorkel. It looks for all the world like a mini Paris-Dakar competitor, and we can't fault that at all. Make no mistake: the new Niva is clearly intended as a serious off-roader at a sensible price.
(Read More)
All indications are that it will be powered by a 1.8liter four cylinder engine, with five speed transmission and permanent all-wheel drive. A claimed 135bhp is never going to set