The Fastest Super Bikes Of All Time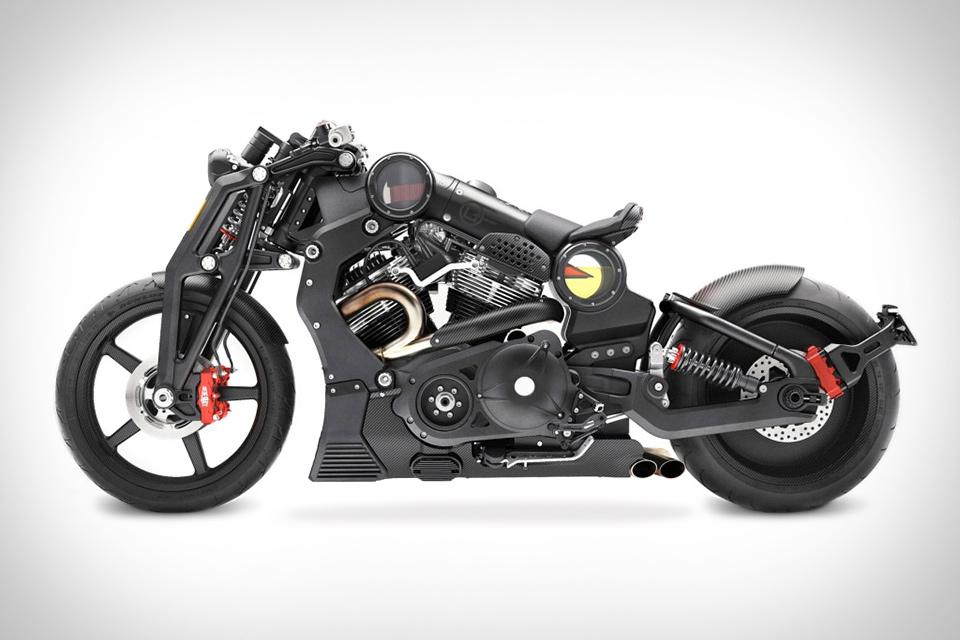 Because Normal Motorcycles Just Aren't Fast Enough
The bikes you are about to see are certified fast. These things are hardly even legal for most people that is how fast they go. I mean, just look at the photo below. Does that look like any old soul could be able to handle it? The 35 bikes on this list were designed for one purpose; speed. So buckle your helmets, it's show time.
MTT Streetfighter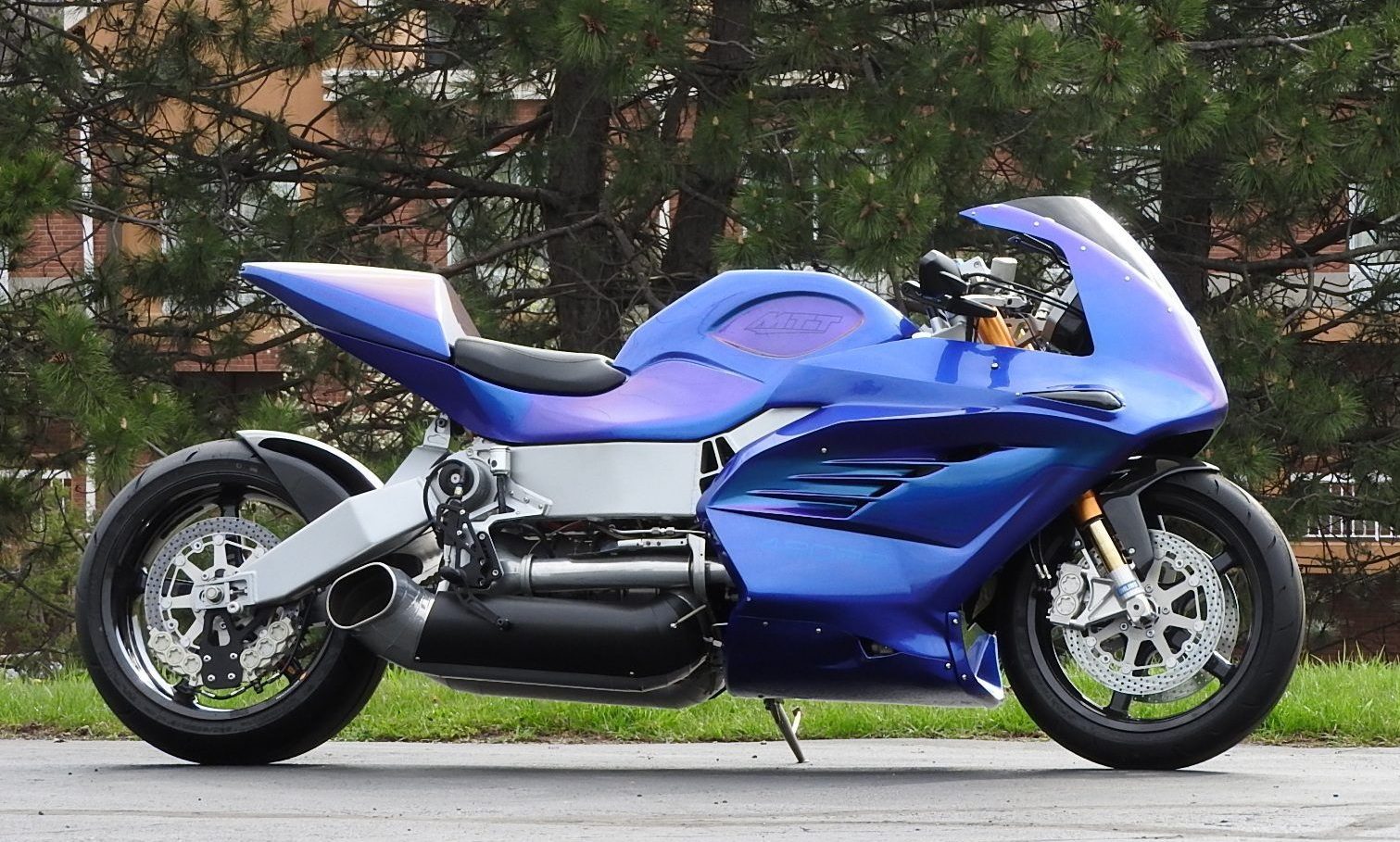 The MTT Streetfighter Superbike broke world records back in 2015 as the fastest street legal motorcycle in the world. Unlike most super bikes, the MTT Streetfighter is powered by a literal jet engine that can crank out over 300 horsepower. It's believed that the Streetfighter can hit a top speed of 250 miles per hour. On an airport runway, the MTT Streetfighter achieved a top speed of 227 miles per hour. Of course, having a jet engine under your legs certainly helps in the speed department. The MTT Streetfighter may hold its crown for some time.
Kawasaki Ninja H2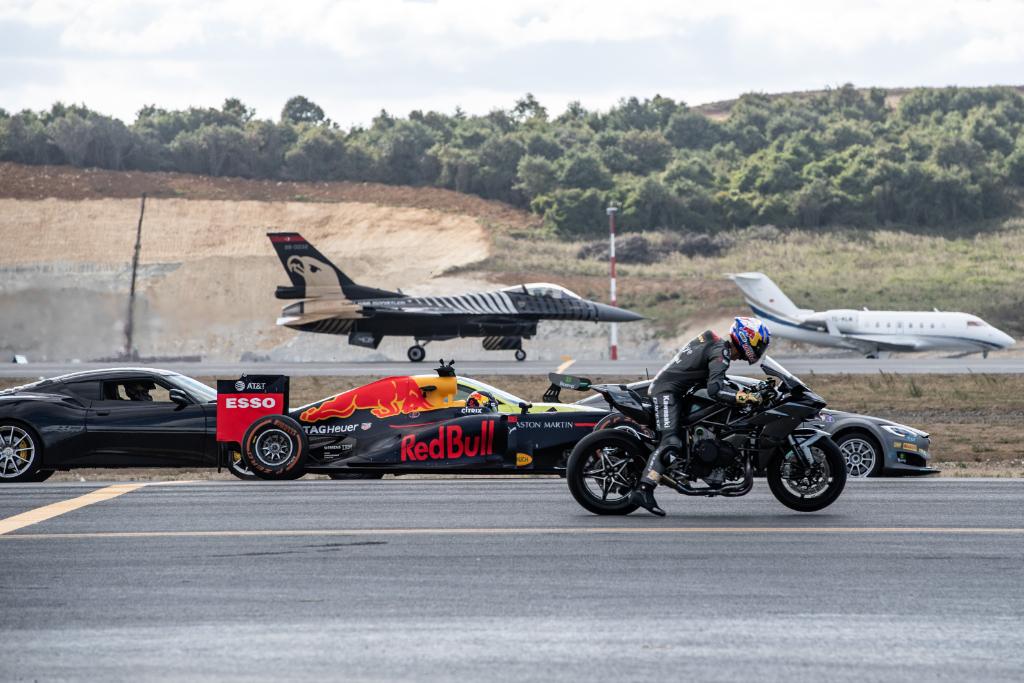 Notice the "R" missing in the Kawasaki Ninja H2's name? The regular H2 is the street legal version of the Ninja H2R. While still producing a respectable 200 horsepower, the Ninja H2 lags far behind its track-only sibling. Cycle World added Brock's Performance Stage II kit parts, allowing the regular Ninja H2 to hit 226 miles per hour. However, those performance parts surely increased the bike's performance, so we can't call the street-legal Ninja H2 the fastest production bike. Still, the Ninja H2 ranks well among the fastest bikes ever produced and should edge out most of the other bikes on this list, even without performance parts.
Lightning LS-218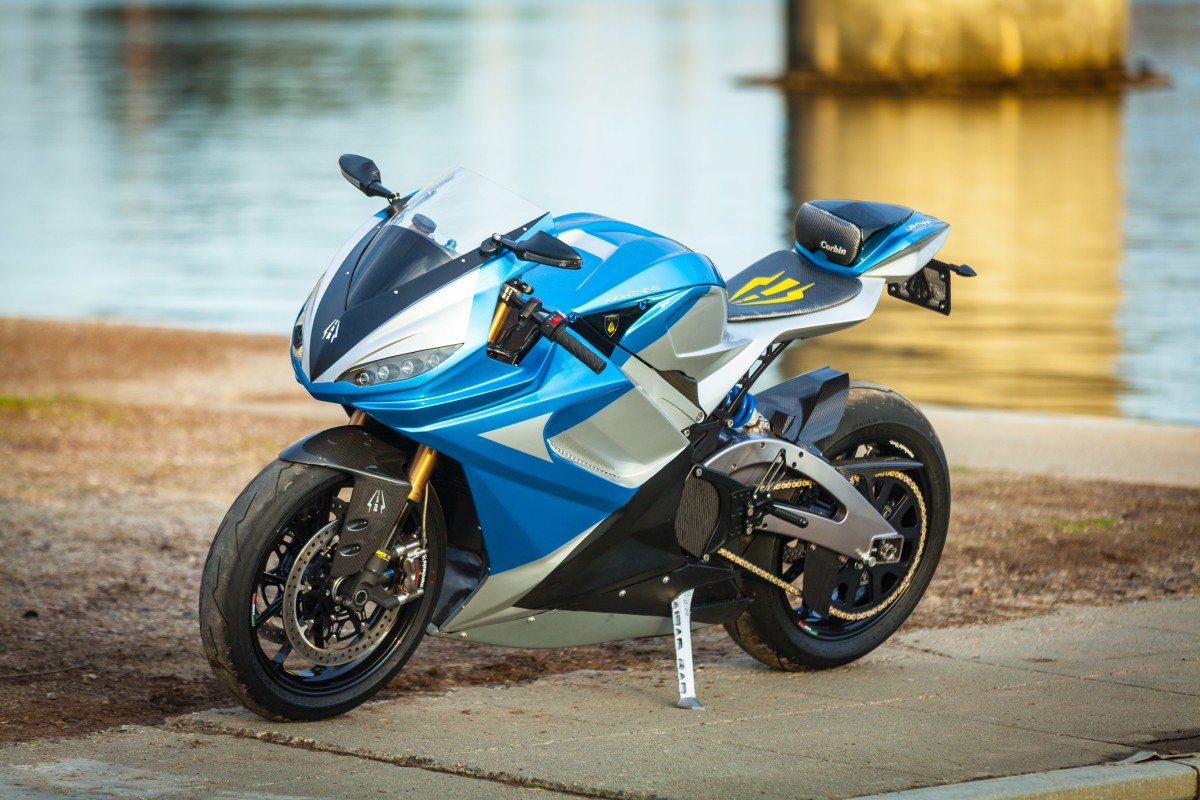 Tesla has gained some infamy in recent years for producing large sedans that can hit sixty miles per hour in less than 2.5 seconds, faster than many hyper cars. It was only a matter of time before someone decided to see how well an all-electric super bike would perform. Meet the Lightning LS-218, which offers a top speed of 218 miles per hour (hence the name). Electrics are more about acceleration than top speed, and it's believed that the Lightning LS-218 can hit 60 in under 2 seconds. Of course, that assumes the right hands are on the handlebars.
Suzuki Hayabusa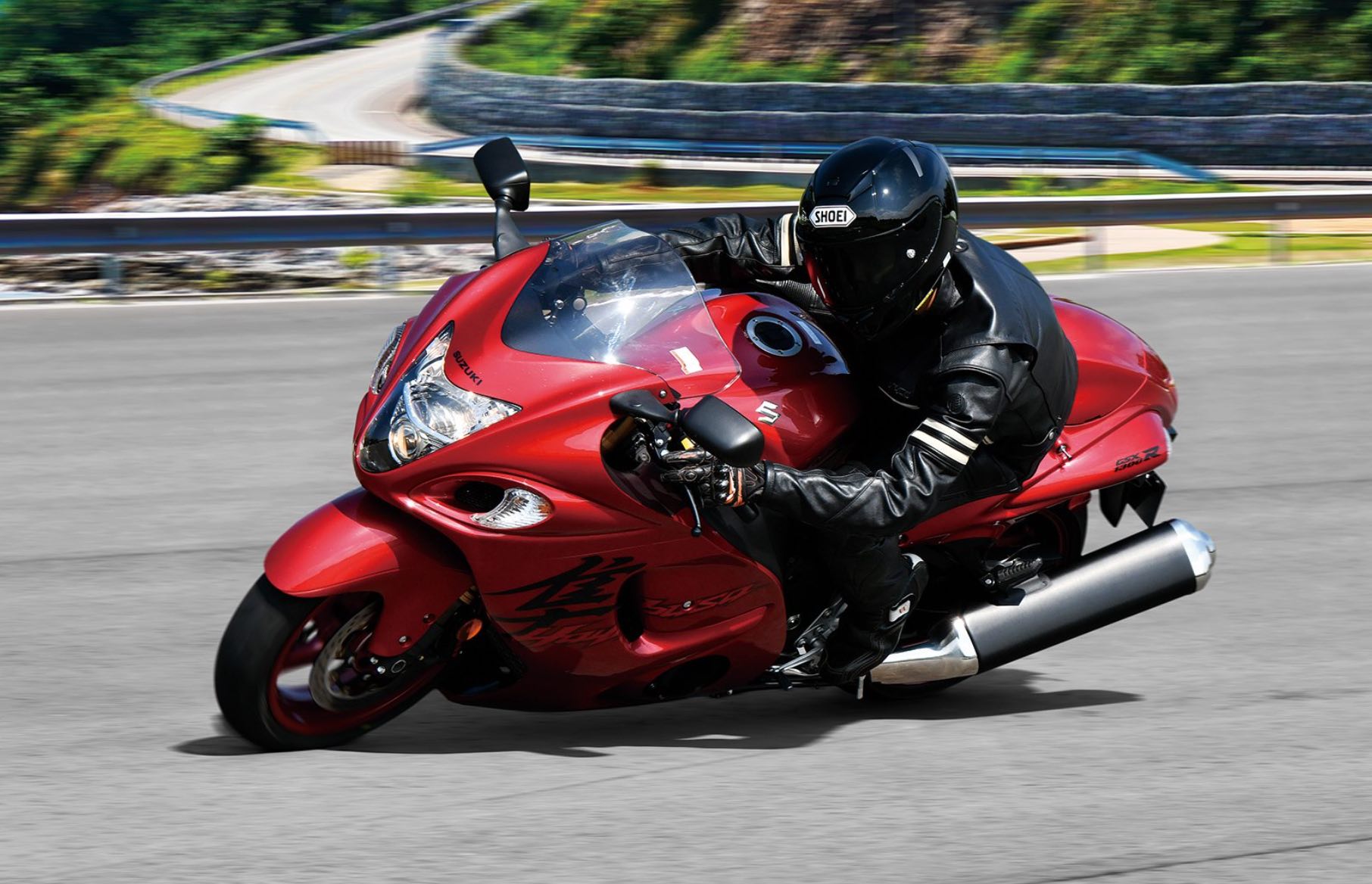 The Suzuki Hayabusa is one of the most distinctive motorcycles around. It's bubbly look and extensive flairing can be a bit divisive but regardless, the Hayabusa was upon release the fastest production motorcycle of all time. The Hayabusa can reach a top speed of at least 194 miles per hour, faster than many hyper cars and the like. Besides an aggressive aerodynamic profile, the Hayabusa packs an engine that cranks out nearly 200 horsepower at 6750 RPM. You usually find that many horses in a small car. The Suzuki Hayabusa's speed and performance, by the way, are proven not hypothetical.
Kawasaki Ninja ZX-12R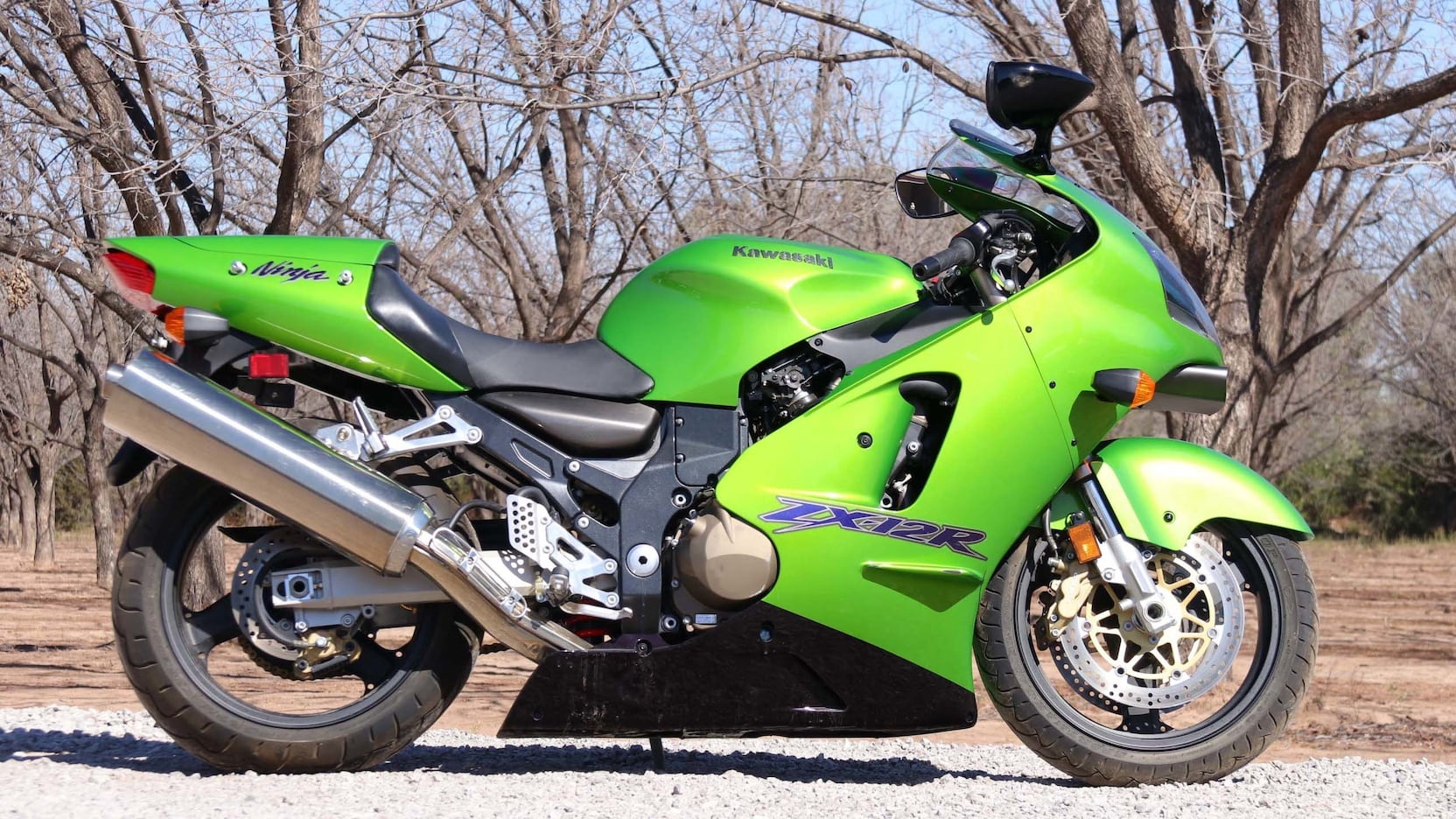 The Kawasaki Ninja ZX-12R might have topped the Suzuki Hayabusa but as the speed wars started to really gain traction in the late 20th century, motorcycle manufacturers from Europe and Japan reached a gentlemen agree to electronically limit top speeds. Why? Manufacturers were worried that riders would get injured trying to achieve the top speed. So the Kawasaki Ninja ZX-12R never got a proper chance to top the Hayabusa. Still, the Kawasaki Ninja ZX-12R was the fastest production motorcycle from 2000 to 2006. It's believed that if fully unleashed the Kawasaki Ninja ZX-12R could hit 200 miles per hour, edging the Hayabusa.
Suter MMX 500 S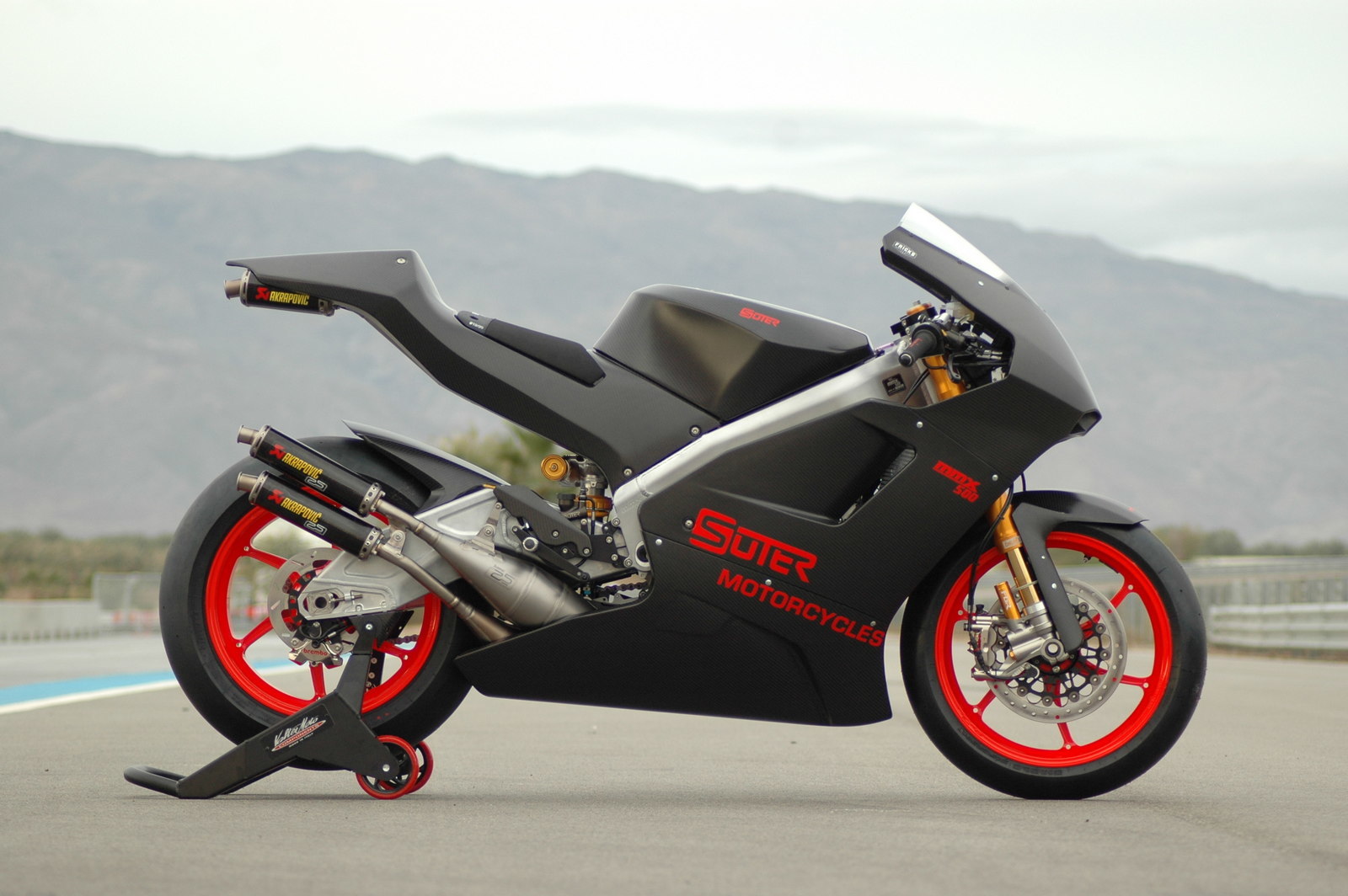 Unless you follow super sports bikes closely, you may have never heard of the Suter MMX 500 S. On the other hand, if you have been following the industry, then you'll know Suter has been making waves and burning tires with the MMX 500 S. This bike has an estimated top speed of 193 miles per hour, and acquitted itself well on in the Moto2 World Championship from 2010 to 2018. While professional racers got to enjoy this beauty, they were never mass produced for the public. Still, we know that this was indeed one fast bike.
Kawasaki Ninja ZX-14R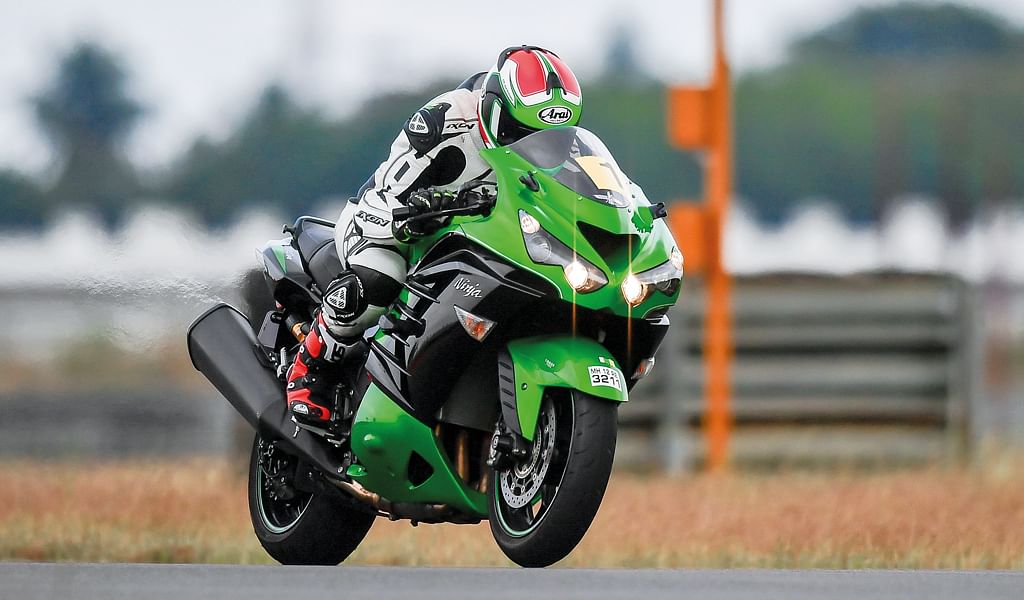 The Kawasaki Ninja line of bikes has long been renowned for speed. And the Kawasaki Ninja ZX-14R is among the fastest Ninja of them all. With a top speed of 188.7 miles per hour, only the bikes that proceeded it on this list are going to beat it over a long enough of a distance. Capable of hitting 60 miles per hour in less than 3 seconds, most of the bikes above and below will struggle to keep up in the short run as well. Indeed, this bike could best many of the fastest hyper cars. And you get to enjoy that performance while coupling it with Kawasaki's as-usual attractive design philosophies.
Honda CBR1100XX Super Blackbird (Prototype Concept)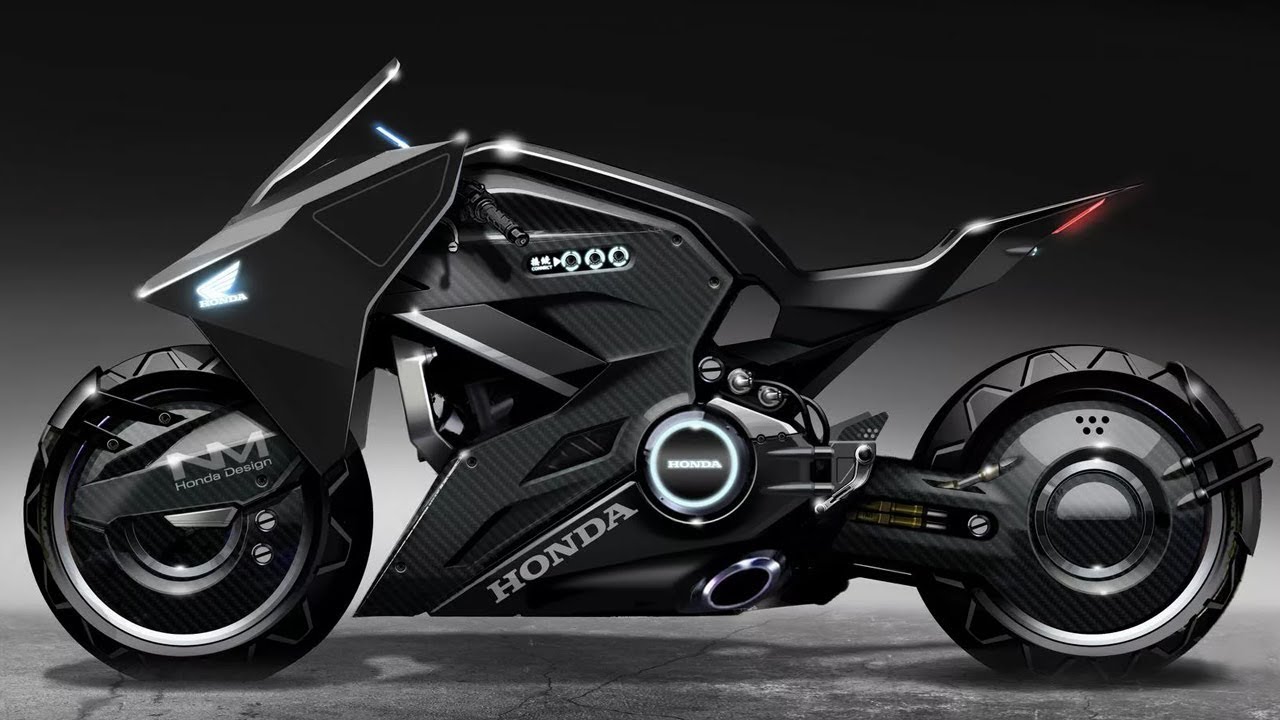 Honda has carved out quite a name for itself in the super bike category, but if we're being honest, they often lag a bit behind Suzuki and Kawasaki. However, the Honda CBR1100XX Super Blackbird offers more than enough speed to keep up with most Suzuki and Kawasaki bikes. It's among the fastest bikes of all time with a top speed of just over 188 miles per hour. The CBR1100XX was a super bird indeed. For a brief time, this bike was even the fastest in the world, but per usual, the competition always catches up at some point.
Kawasaki Ninja H2R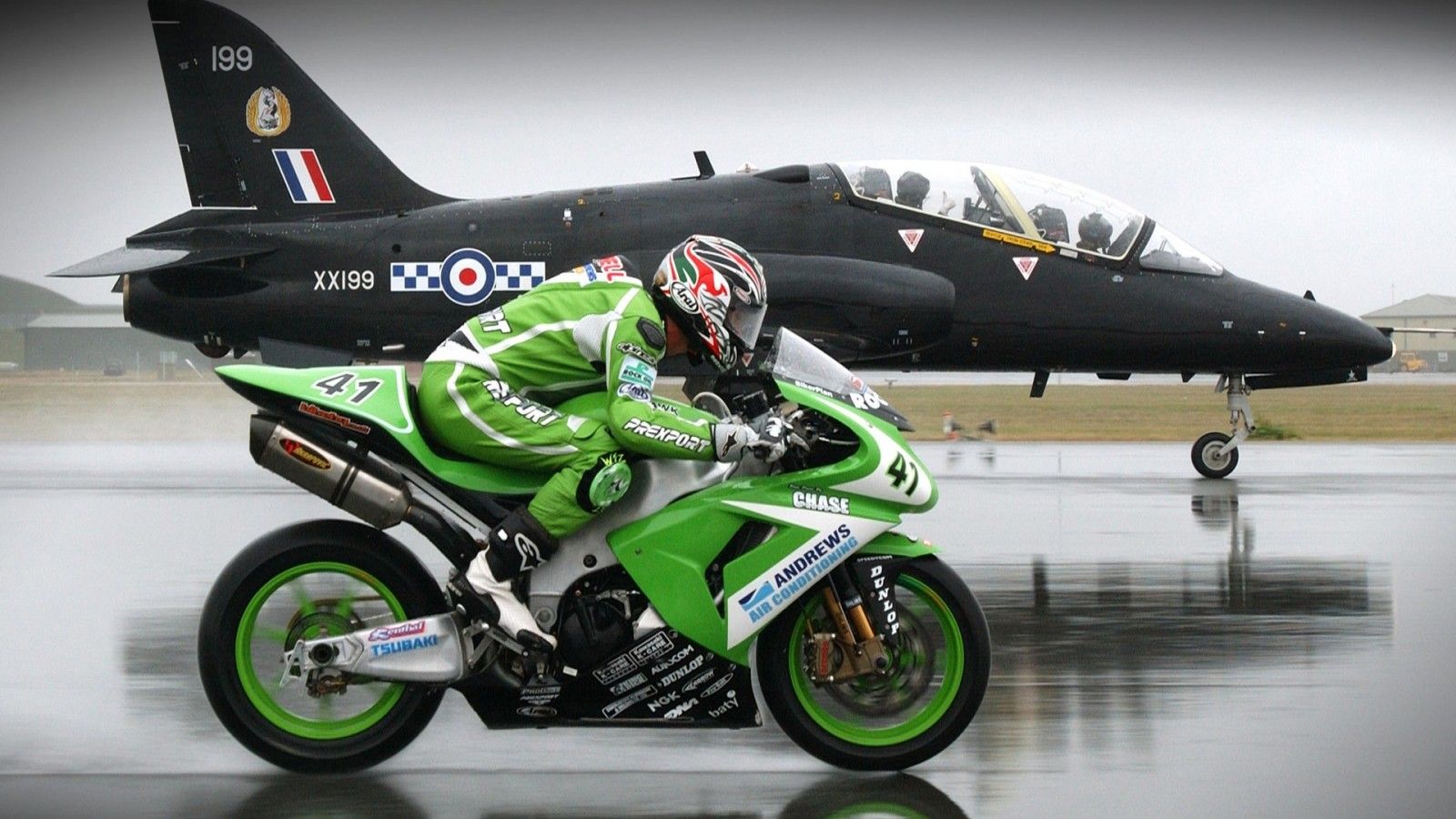 The Kawasaki Ninja H2R is currently the fastest traditional production motorcycle in the world, with a top speed of at least 209 miles per hour. In theory, speeds up to 248 miles per hour may be achievable, although no rider has yet achieved such speeds. However, the Kawasaki Ninja H2R is a track only bike and not meant for riding on the actual street. Cranking out 326 horsepower with ram air, the Ninja H2R is too risky for street riding. With the right gearing, analysts believe the Ninja H2R could break 250 miles per hour but we may never know.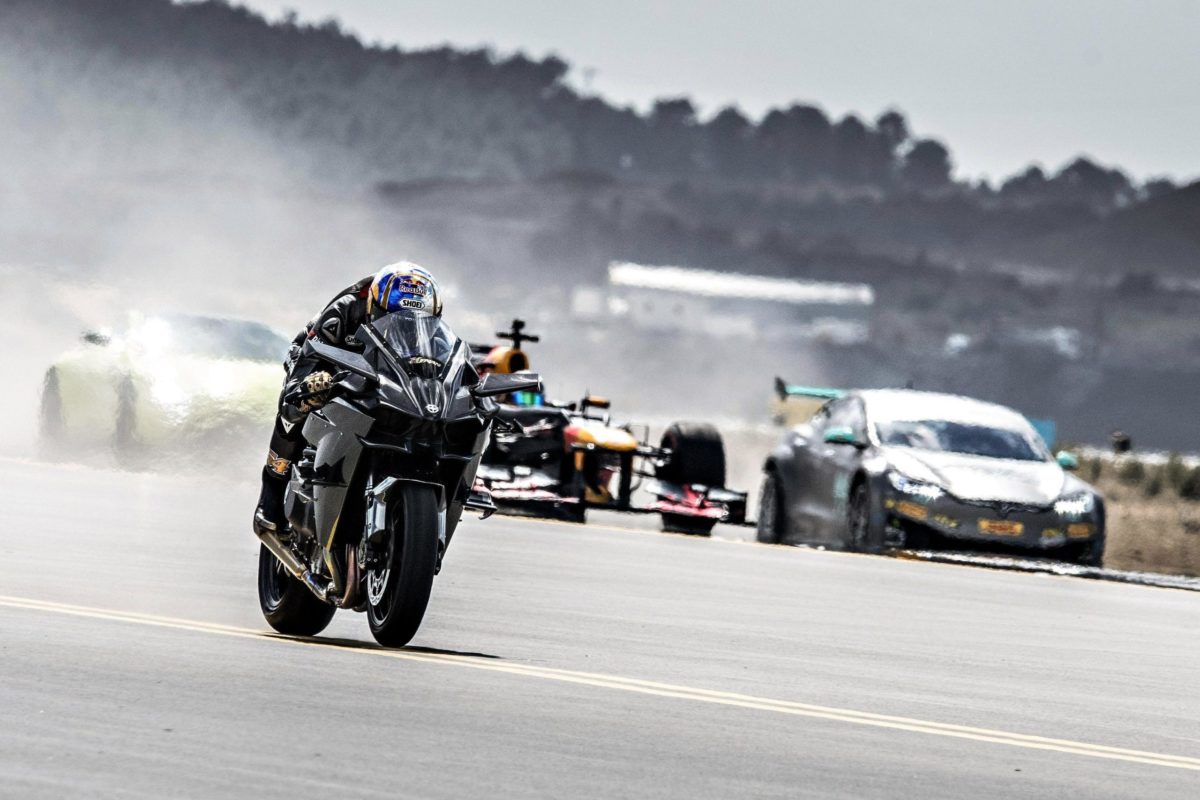 2013 BMW S1000RR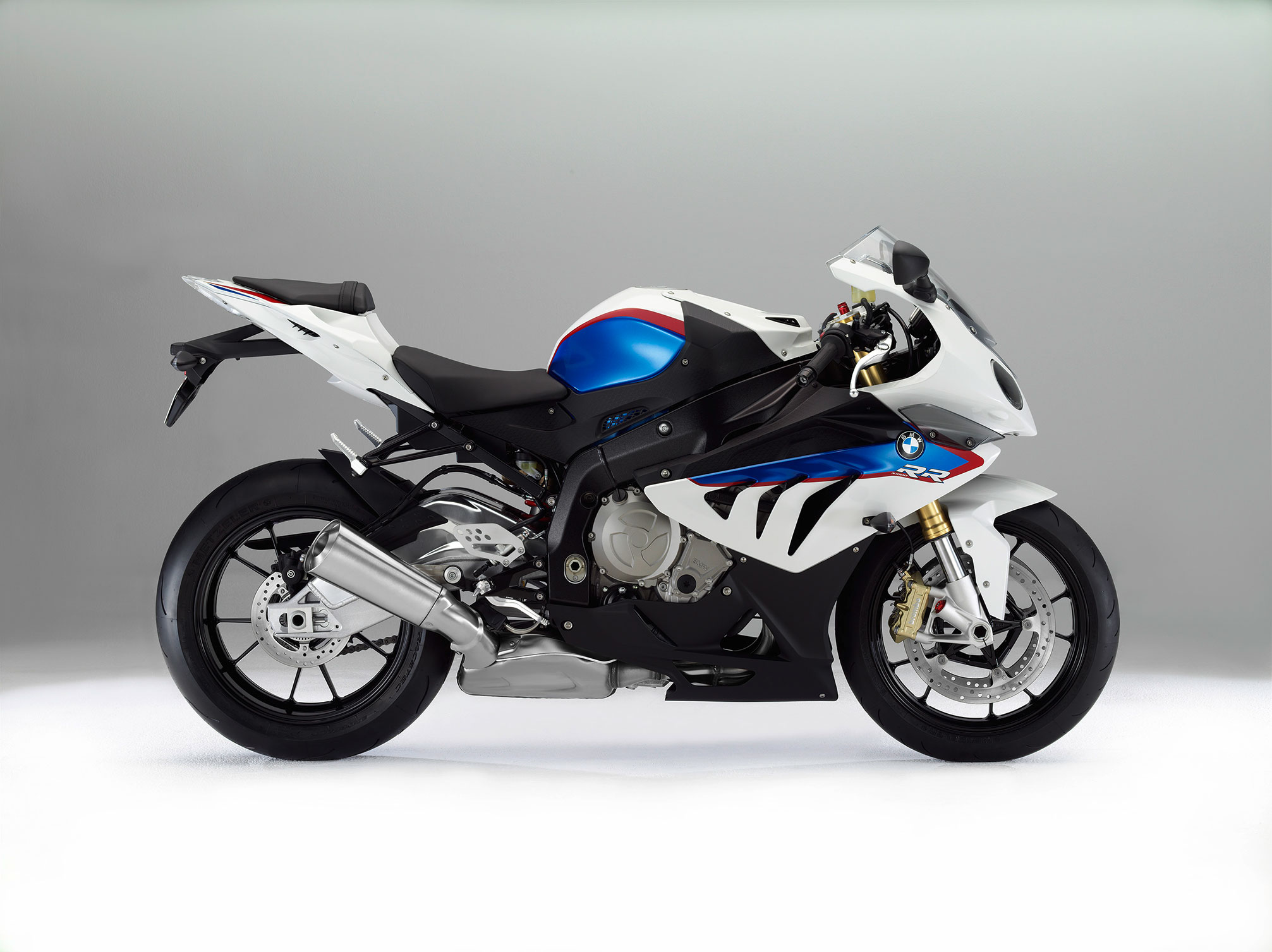 With a top speed of 185 miles per hour, the 2013 BMW S1000RR is the fastest bike yet offered by the famed German automaker. And if BMW wants to raise the bar further, it's going to have to leverage that refined German engineering. This handsome bike would stand out in a crowd of Japanese crotch rockets, clearly borrowing from BMW's design philosophies. The BMW S1000RR also proved that BMW could compete with the fastest Japan has to offer. Only a select number of bikes could hope to edge the BMW S1000RR on the track or at the drag strip.
2020 Yamaha VMAX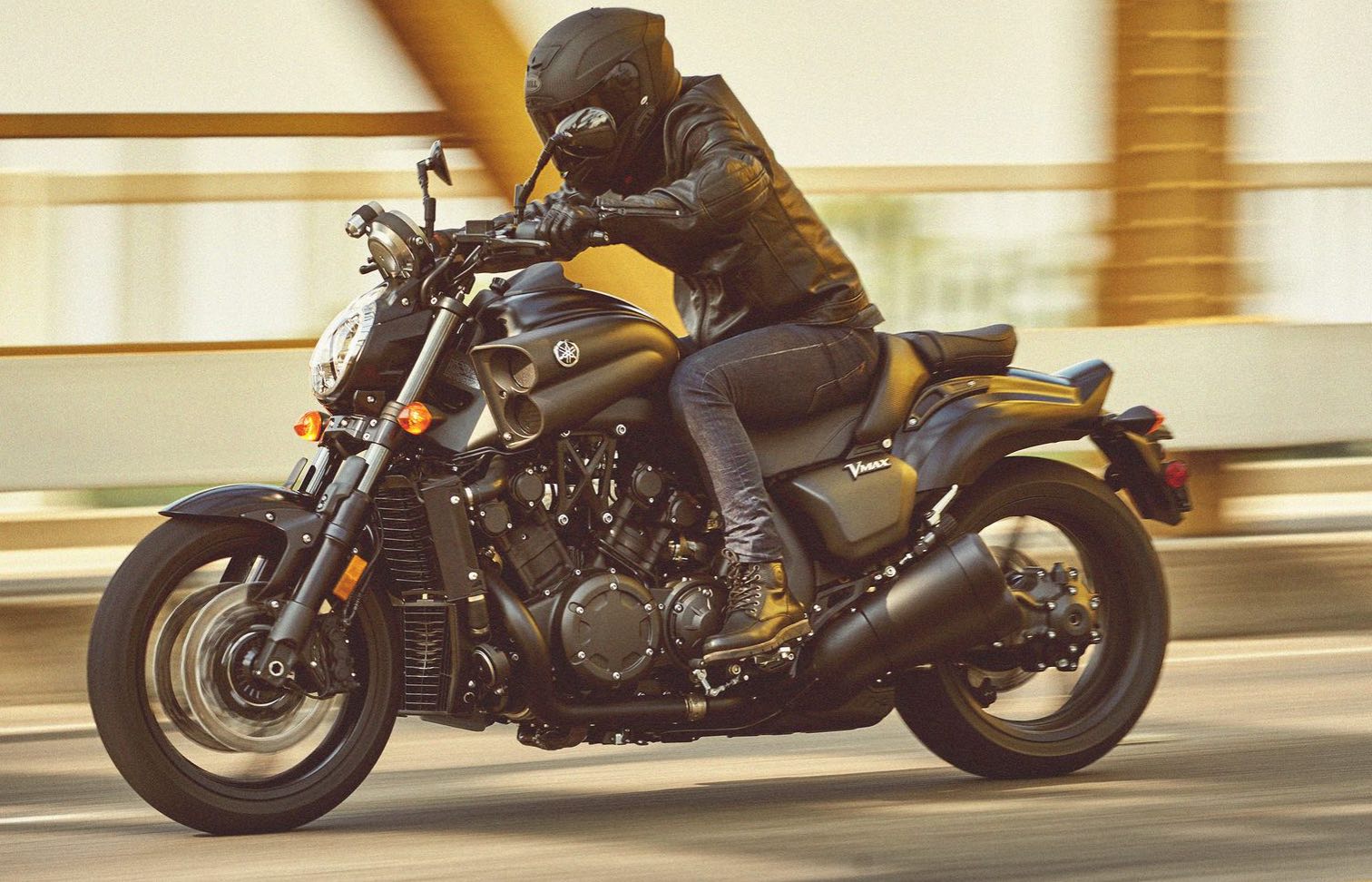 Nearly every bike on this list is a modern, fully flaired sports bike. So let's close out this list with something a little different. If you'd rather not ride a crotch rocket but are still looking for something that offers a lot of speed, the 2020 Yamaha VMAX is for you. This cruiser can cruise at 150 miles per hour. Just keep in mind that as a cruiser, the Yamaha  VMAX is meant for the open road, not the twists and turns of the track. Still, if you want a long but fast road trip, this might be the best bike for you.
BMW K 1300S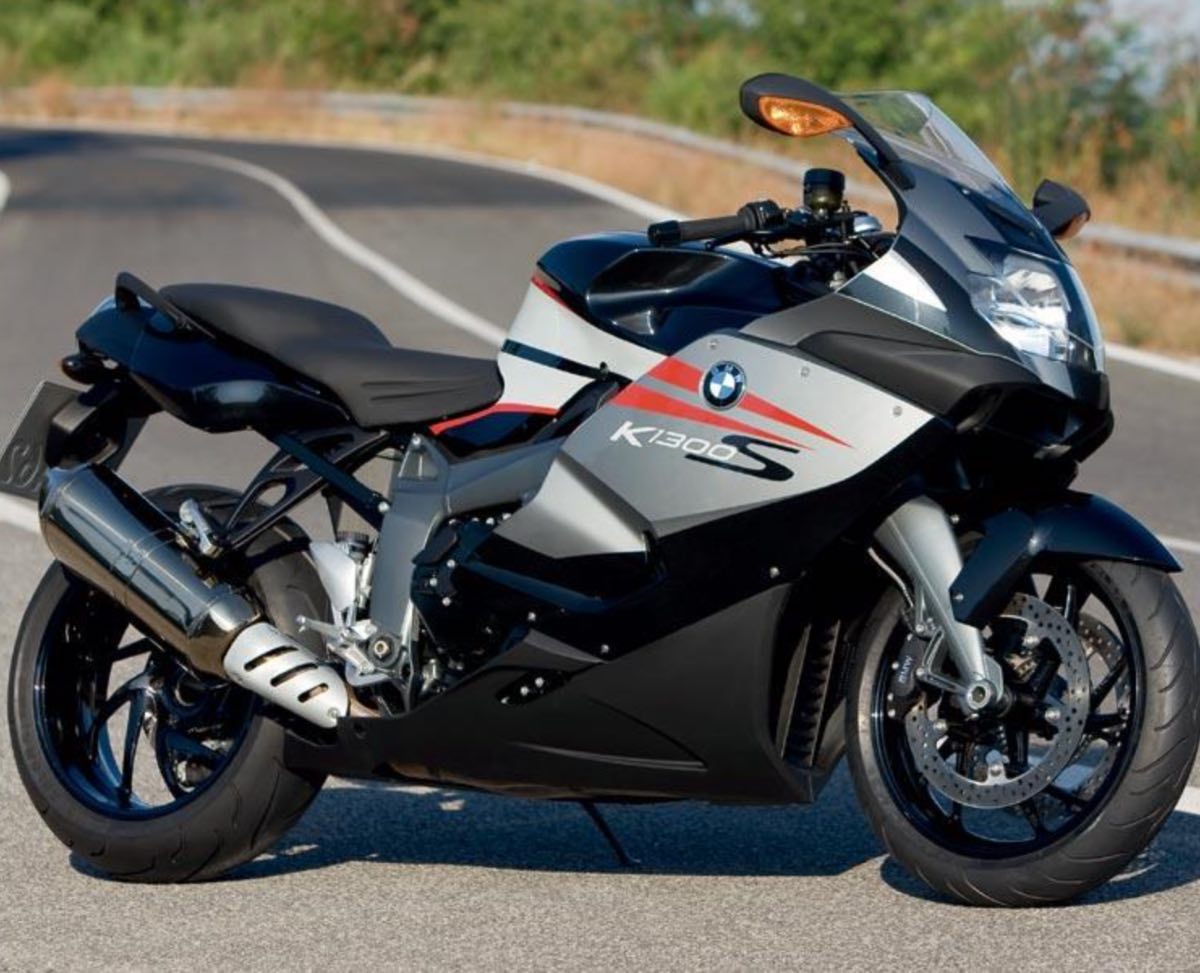 The K 1200S's younger brother, the BMW K 1300S is an exceptionally fast bike but not quite up to snuff with its older sibling. Still, with a top speed of 174.5 miles per hour, this bike will offer more than enough for most riders. Indeed, unless you happen to live near some salt plans and are an exceptionally skilled rider, you likely won't ever top the BMW K 1300S out. If you happen to run into a Ferrari around town, the BMW K 1300S's 3.3 sixty time will help you keep up.
Yamaha YZF R1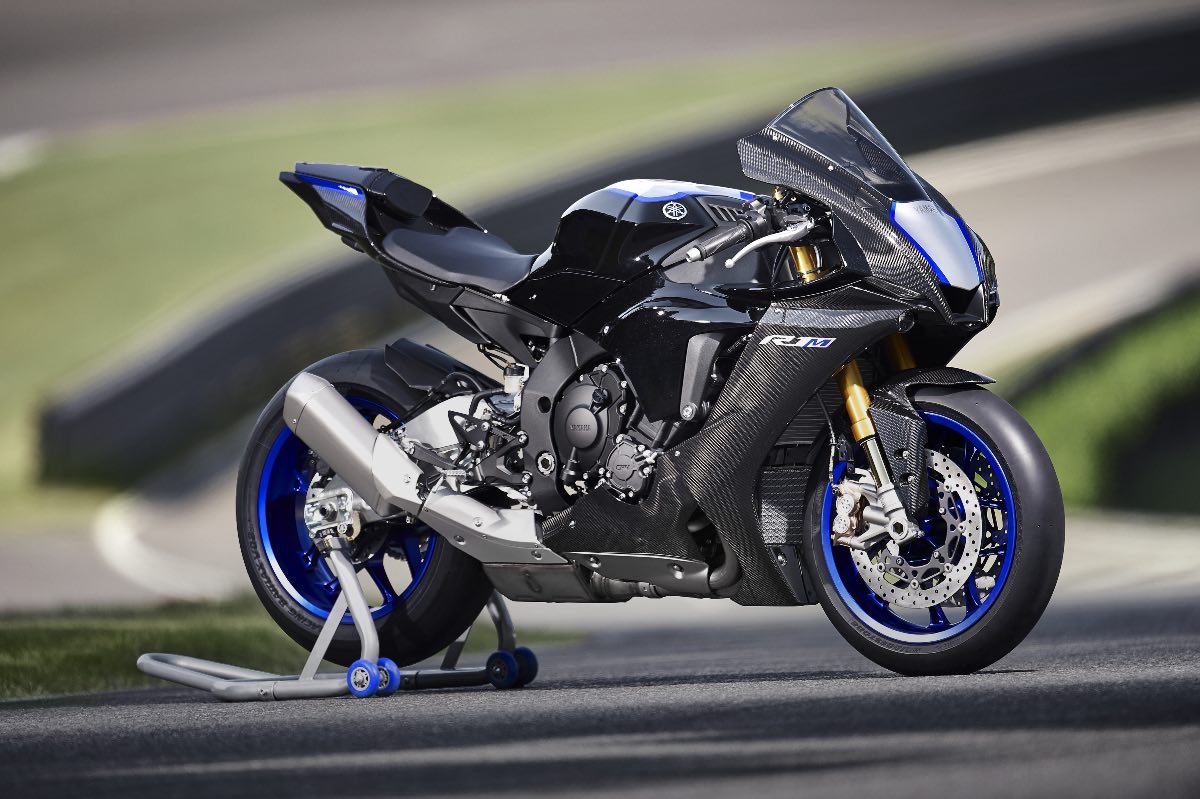 With a top speed of 186 miles per hour, its hard not be impressed by the Yamaha YZF R1. However, among sports bike enthusiasts, the Yamaha YZF R1's best trait arguably isn't even its speed. Instead, the YZF R1 has gained renown for its exceptionally low center of gravity and nimble handling. Many of the bikes on this list offer great handling. A few offer more speed. Still, the YZF R1 might just be the most fun to drive. While Yamaha doesn't have as many bikes on here as other superbike manufacturers, the YZF R1 is a great entry.
MV Agusta F4 1000R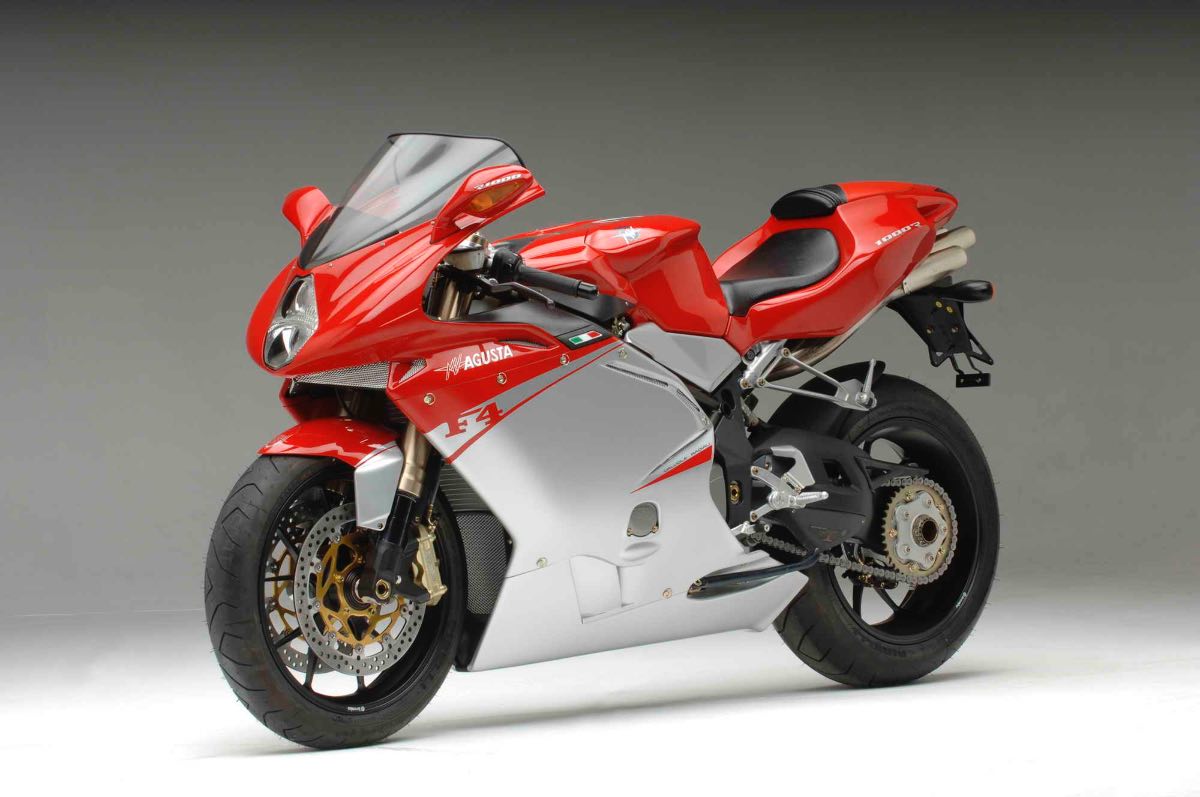 The MV Agusta F4 1000R can achieve a top speed of 184 miles per hour. Many Lamborghinis and other hyper cars would struggle to keep up with this sleek, slender beauty. The MV Agusta F4 1000R may well be the best Italian sports bike of all time, although Ducati fans are sure to disagree. Interestingly, the MV Agusta F4 uses spherical heads, or "Hemis", to provide a bit of extra power. In 2006, the MV Agusta F4 set the then world speed record for motorcycles on the Bonneville racetrack. MV Agusta was founded in 1945 and is based in Varese, Italy.
EBR 1190RX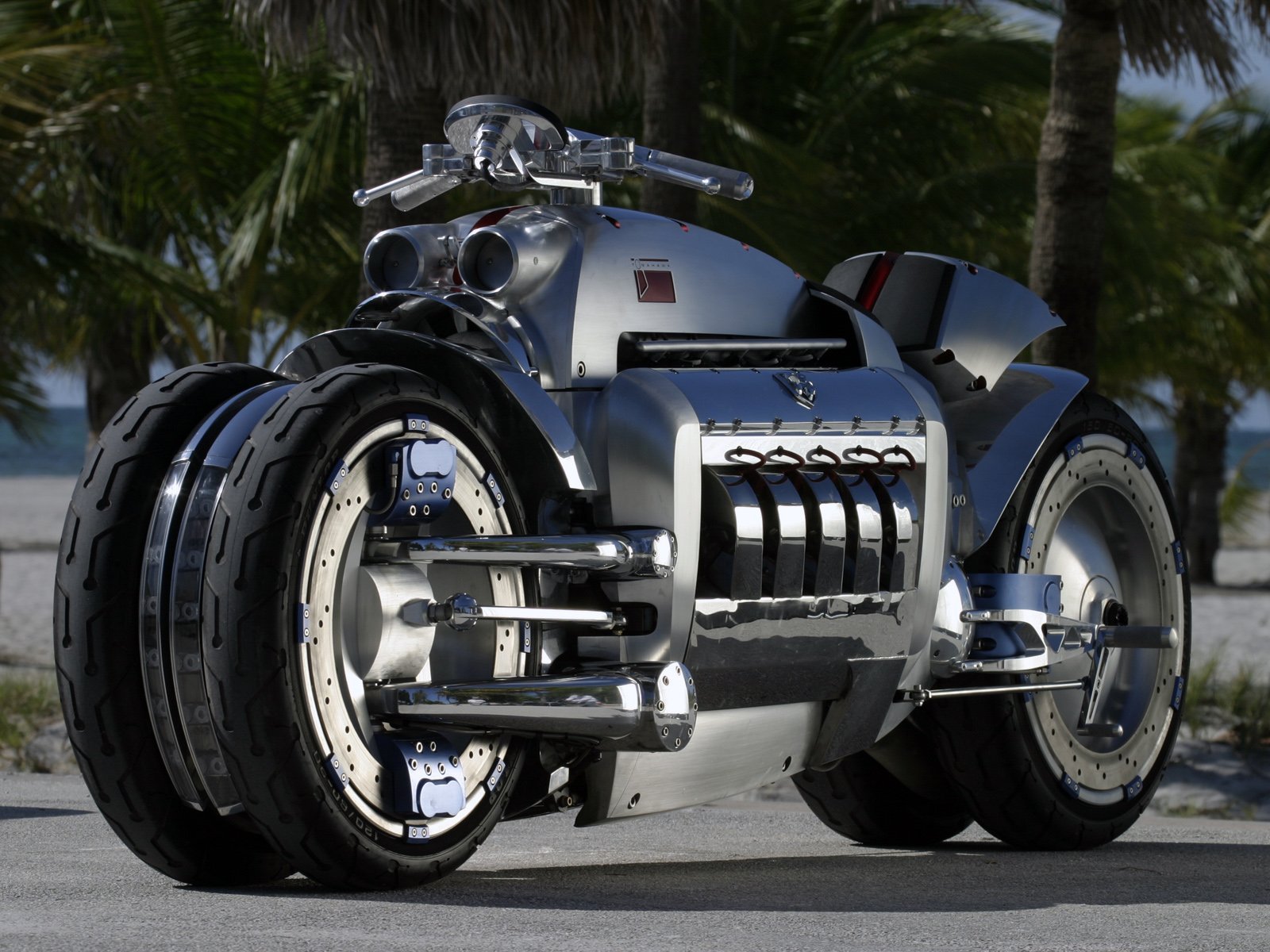 Dodge Tomahawk
This one comes with a huge asterisk. The Dodge Tomahawk's top speed is purely theoretical, with Chrysler having claimed that it could reach 400 miles per hour. In theory, those numbers aren't too hard to believe. The Tomahawk is powered by a massive V10 engine and has four wheels gripping the pavement. In practice? It's questionable whether a rider could actually handle and steer the Tomahawk, especially at such speeds. Attempting to max the Tomahawk out has been deemed too dangerous so no one's yet given it a go. Still, the Dodge Tomahawk is an interesting bit of motorcycle history.
Confederate P51 Combat Fighter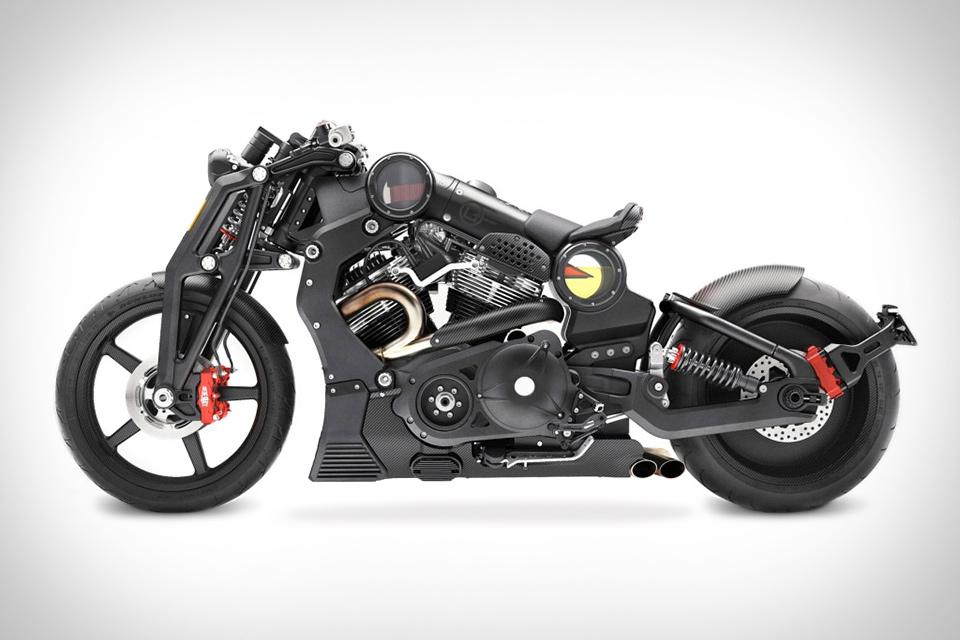 Built in the spirit of the Confederate motorcycle's "rebellion" company ethos, the P51 Combat Fighter achieved a speed of roughly 165 miles per hour on salt flats, showing off the company's engineering choped. Produced in only limited numbers and with a six-figure price tag, you'll have to shell out a lot of money if you want to join the "rebellion". While not the fastest bike on this list, the P51 Combat Fighter is certainly among the most distinctive. The industrial design looks more suited for cyberpunk than traditional racing circuits. Regardless the bike is quite handsome in its own way.
MTT Y2K Turbine Superbike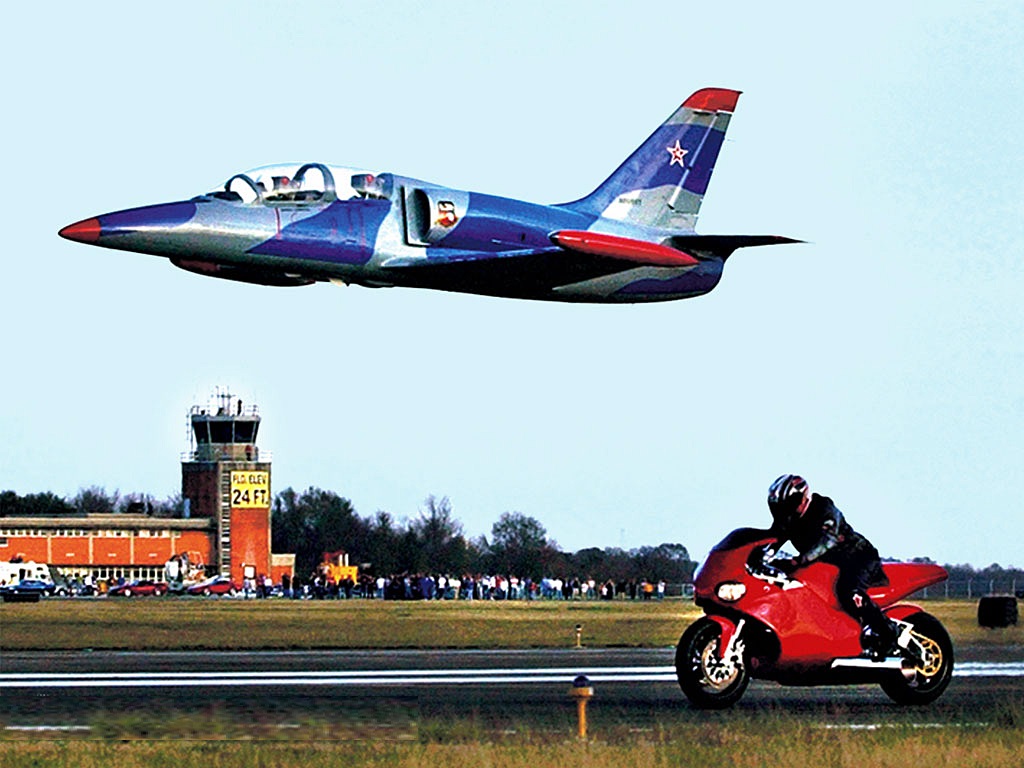 Before the MTT Streetfighter came alone, there was the MTT Turbine Superbike. Like the Streetfighter, this bike is powered by a literal jet engine. And for a few years, it was the fastest bike on the planet until its sibling beat it. In tests in 2014, the MTT Y2K Turbine Superbike achieved a top speed of 250 miles per hour making it the fastest bike on the planet, at least as far as proven speeds are concerned. The MTT Turbine Superbike is custom built for buyers, with a starting price of $185,000.
Ferrari Superbike Concept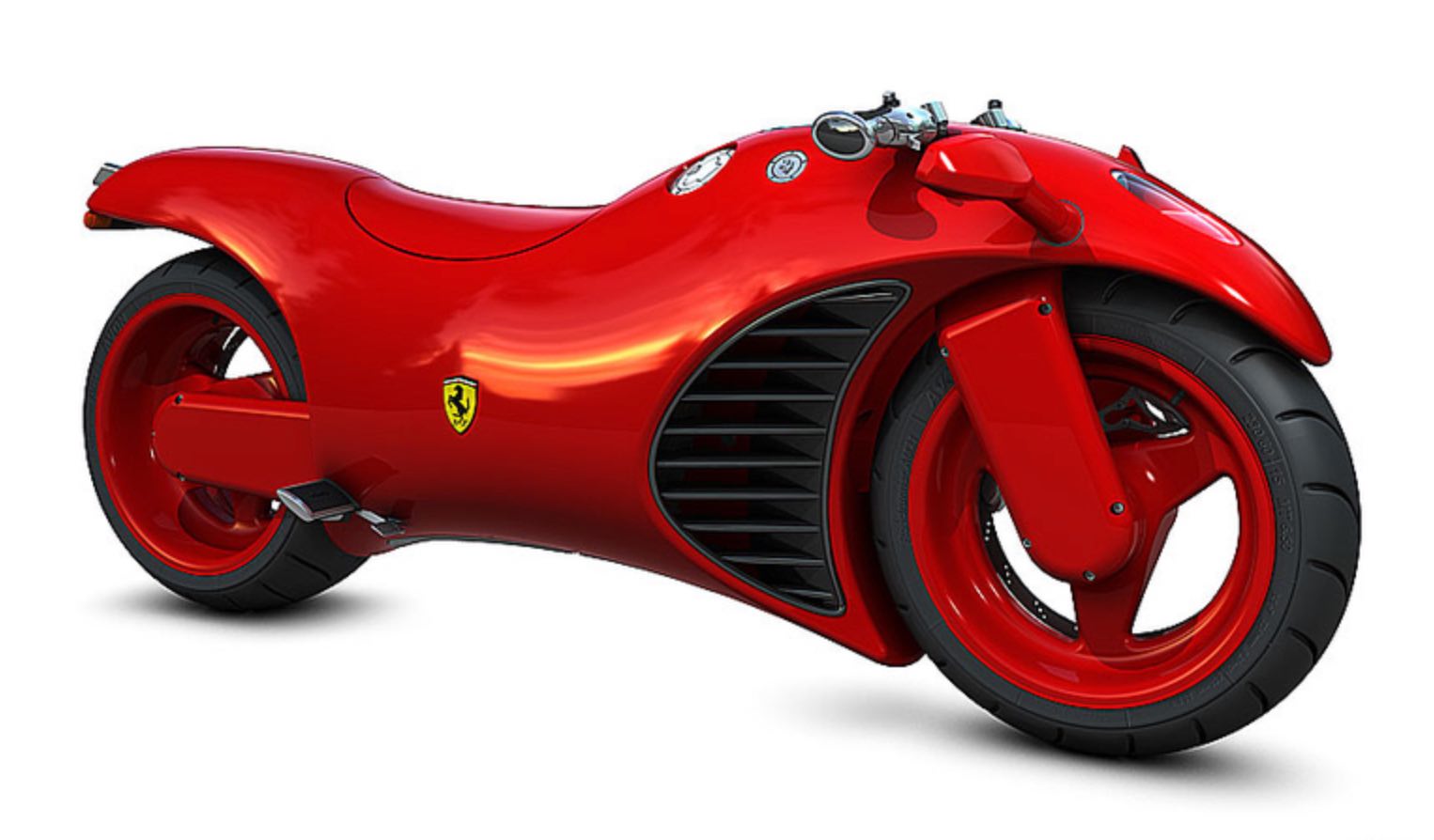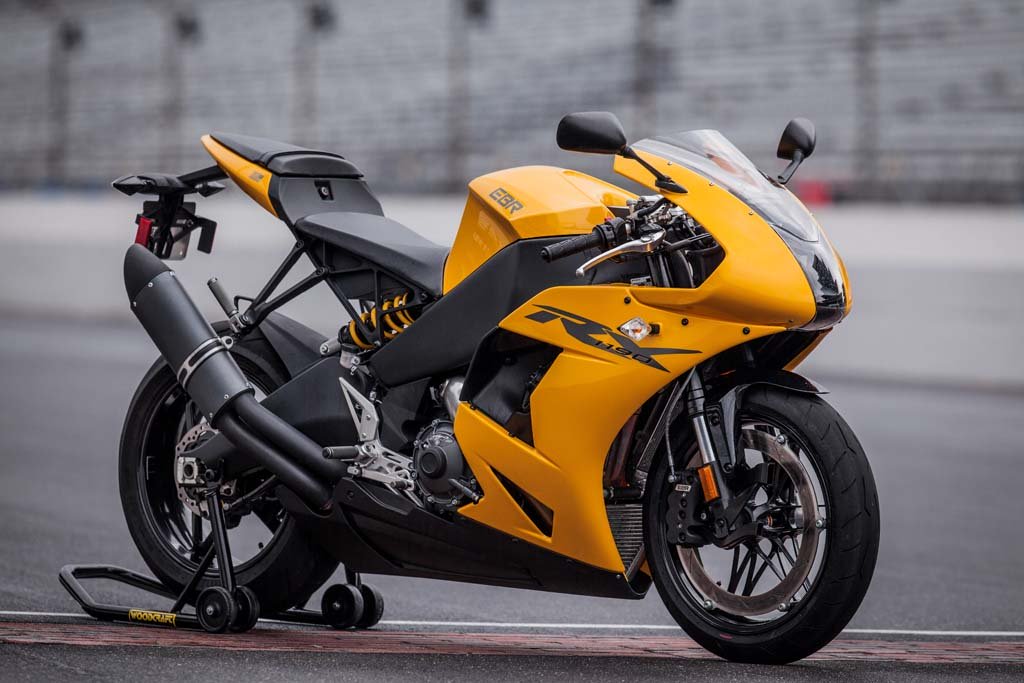 The 2008 Buell 1125R has a top speed of about 180 miles per hour, making it the fastest American motorcycle now and of all time. The bike was designed by Erick Buell, who originally founded Buell Motorcycles, which was quickly acquired by Harley-Davidson. Then, just as quickly, Harley shuttered the brand after it hit a rough patch. Erick Buell is back at it, however, with the EBR 1190RX. While many American motorcycle manufacturers focus on tradition, the EBR 1190RX is a showcase of cutting-edge technology. Only a very limited number of EBR 1190RX's have been built so they're hard to get your hands on. But if you can find one, you're in for a hell of a ride.
2019 1290 Super Duke R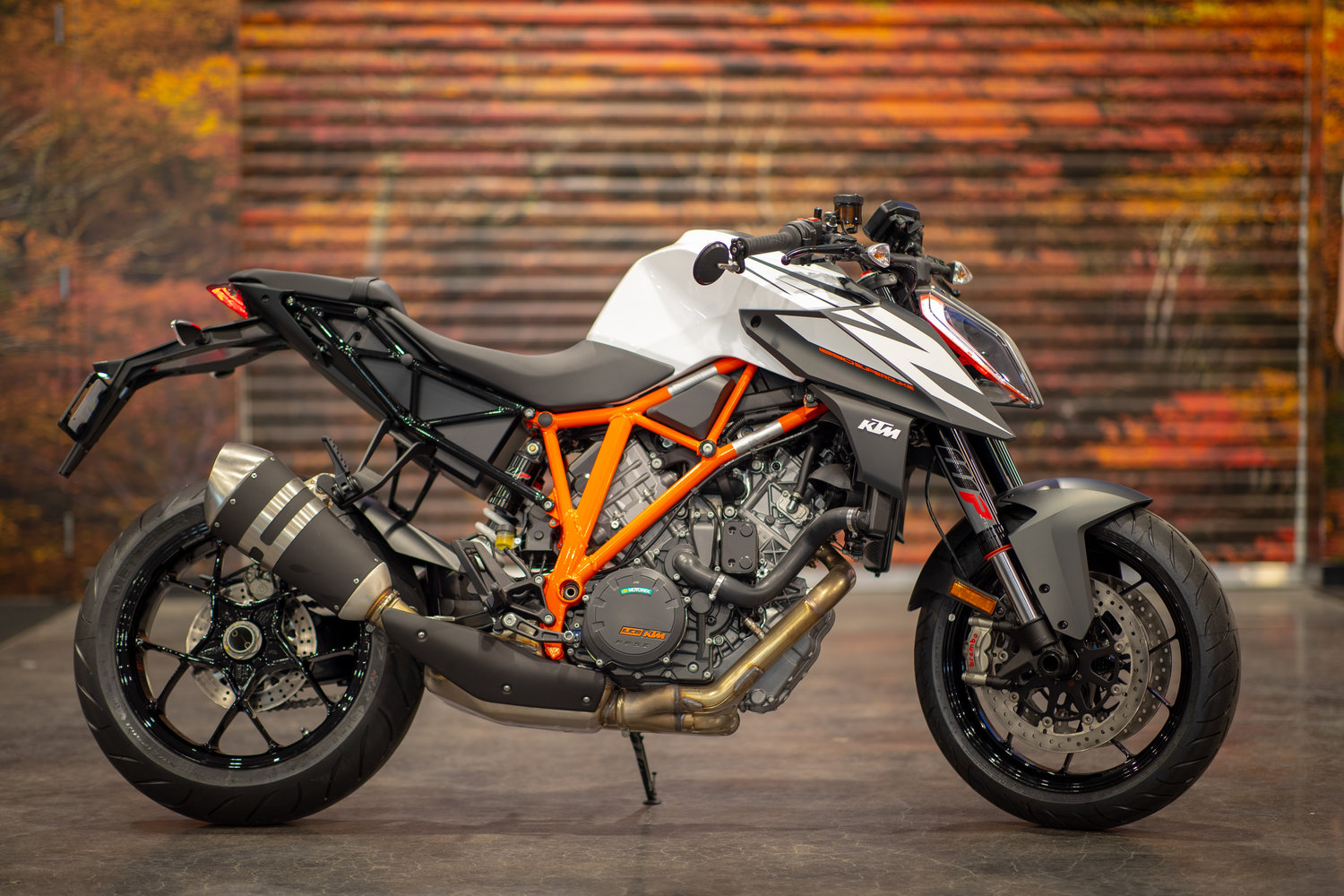 While not yet verified by public tests, the 1290 Super Duke R is believed to top out at 180 miles per hour. Not too shabby for a motorcycle manufacturer that before the 1990s was focused on producing dirt bikes. And while Japan and Europe dominate this list, KTM represents the Land Down Under, Australia. The 2019 1290 Super Duke R hints at its dirt bike lineage and previous models have been well regarded for their handling (including off road). Now, the 2019 1290 Super Duke R will likely join the ranks of the fastest bikes of all time.
2006 Suzuki GSX-R1000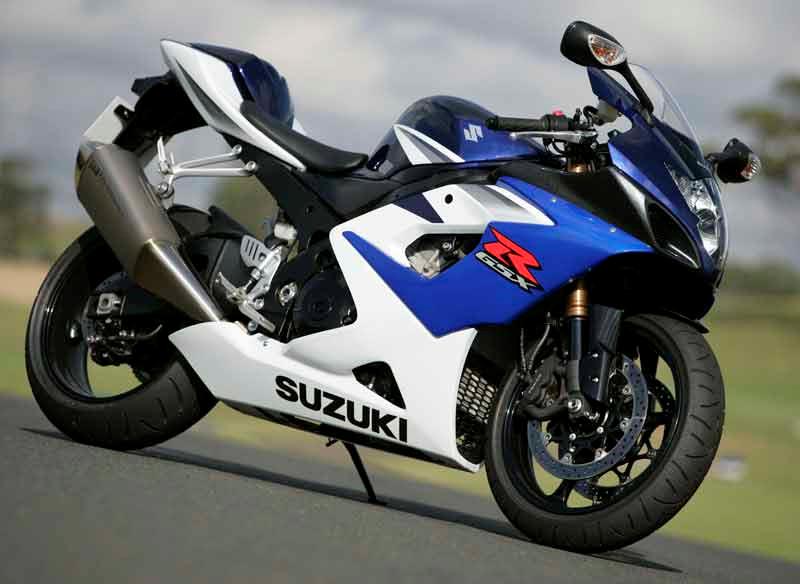 The 2006 Suzuki GSX-R1000 had an excellent top speed of 178 miles per hour. However, what makes the 2006 Suzuki GSX-R1000 truly special was its acceleration. This bike could hit 60 miles per hour in just 2.35 seconds, then the fastest time ever. These days, several bikes could beat the 2006 Suzuki GSX-R1000 over a long distance but few could hope to keep up off the line. Even if you have a need for speed, you'll probably appreciate off-line acceleration that you can tap into more than a top speed that you're unlikely to ever reach.
1990 Kawasaki Ninja ZX-11R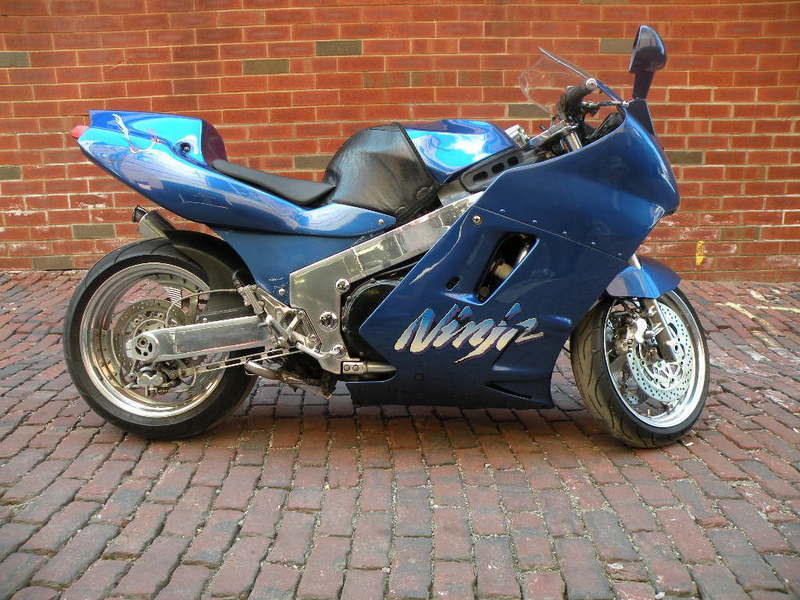 From 1990 to 1995, the Kawasaki Ninja ZX-11R was the fastest motorcycle in the world with a top speed of 176 miles per hour. The Honda Honda CBR1100XX Super Blackbird and Suzuki Hayabusa would eventually supersede it but there's no doubting the Ninja ZX-11R's place in history. There have been plenty of fast Ninja's over the years but few could keep up with the ZX-11R. The ZX-11R was well regarded for handling and providing a nice ride as well. As far as super bikes are concerned, this one is a great all-arounder.
2019 Ducati 1299 Panigale R FE
The fastest Ducati ever sold, the 2019 Ducati 1299 Panigale R FE hits a blazingly fast 175 miles per hour. The Ducati 1299 is arguably the best representation of Ducati's design and engineering prowess. And like most Ducatis, it's a sharp looking bike as well. High-end electronics, superb handling, and a great ride make this bike one of the best. However, if you noticed the "FE" in its name, that's because this year's model is the "final edition." If you want to add this great bike to your list, act quick as it's sure to be a collector's item.
Aprilia RSV 1000R Mille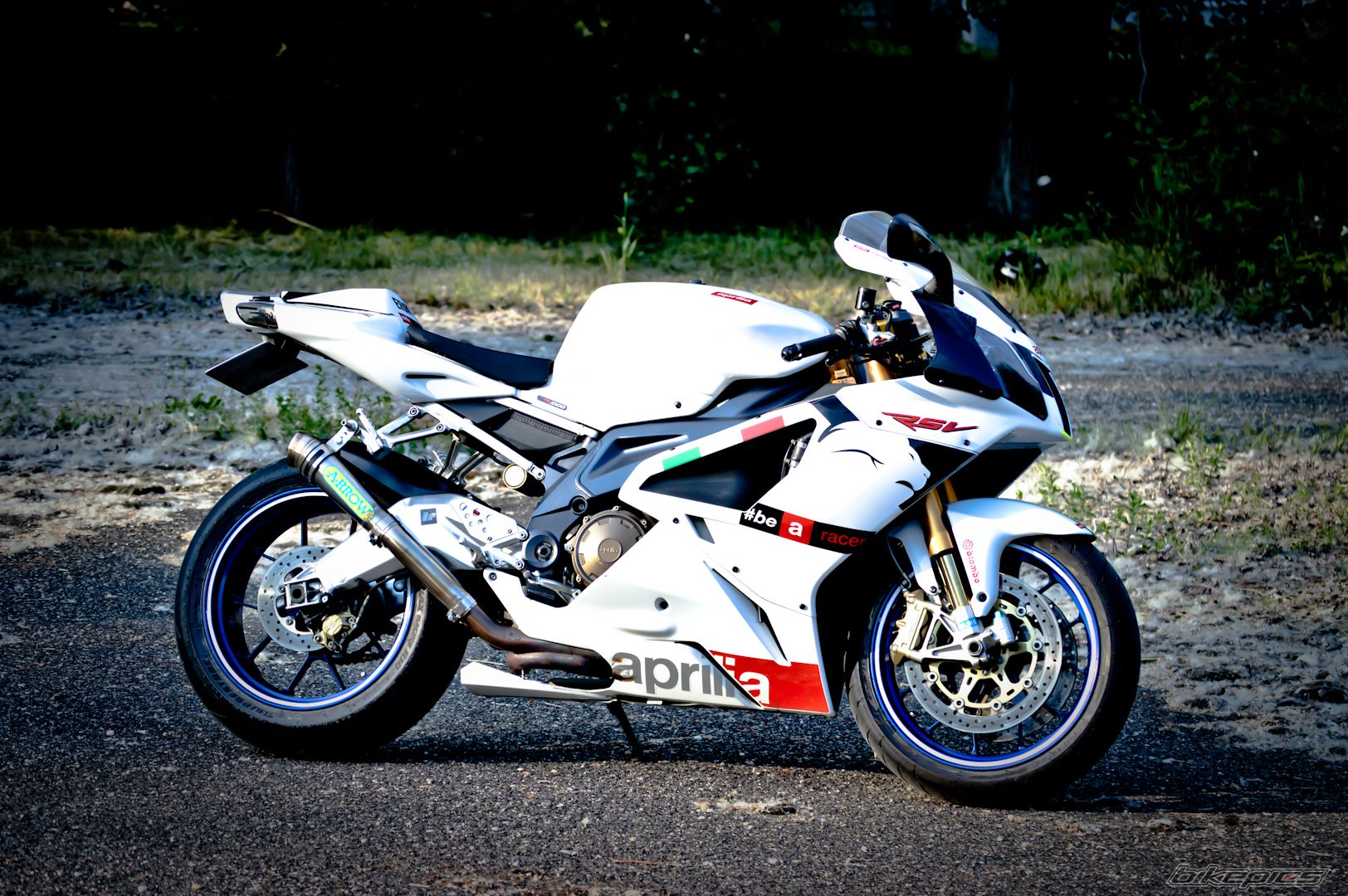 Compared to many of the bikes on this list, at first glance the Aprilia RSV 1000R Mille may seem a bit lacking in the specs department. The bike's engine produces "just" 141" horsepower and 107 Nm torque (at 5500 rpm). Still, with a top speed of 175 miles per hour, there are few bikes in the world that can move any faster. And while Aprilia isn't nearly as well known by the general public as many of the brands on this list, it's a well-respected brand among the sports bike community.
2010 KTM RC8R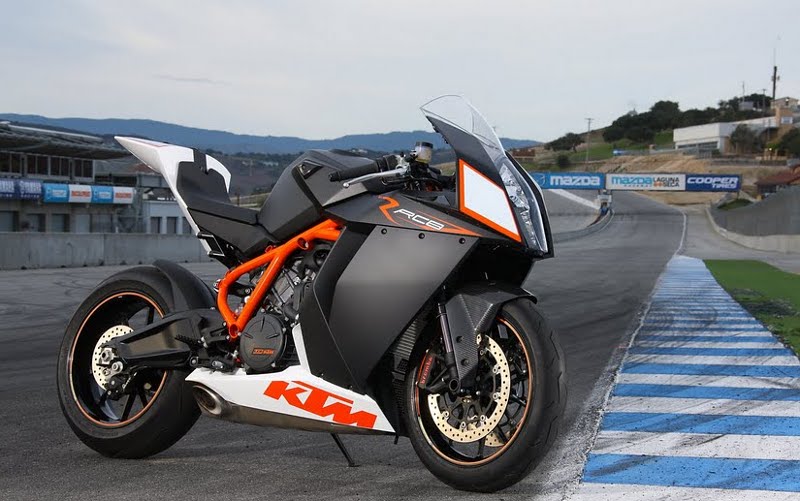 Usually, when you think of super bikes, you think of Japan and perhaps Europe. However, Australian company KTM has been carving out a name for itself in multiple motorcycle categories. As far as speed demons go the KTM RC8R has emerged as the brand's standard bearer with a top speed of 174.6 miles per hour. Through most of the company's history, KTM focused on dirt bikes. In the 1990s they decided to take on the asphalt as well. With the KTM RC8R the company has arrived at the top of the lists.
BMW K 1200S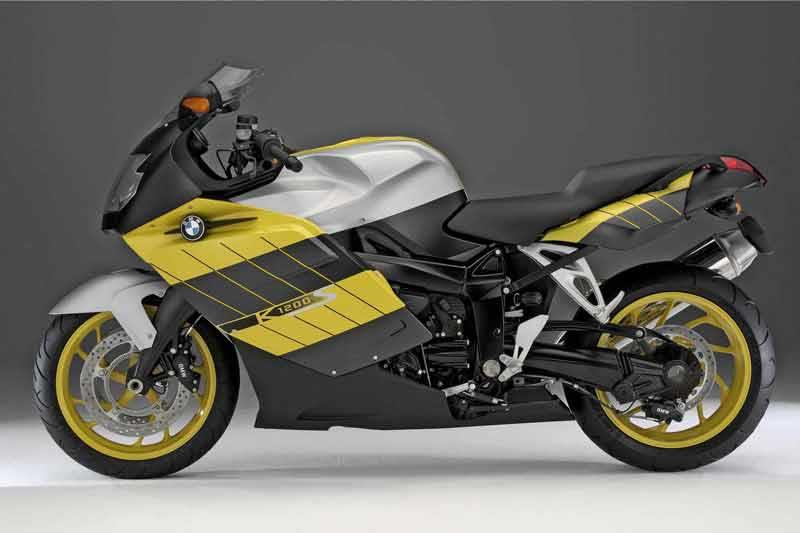 Arguably, BMW is more well known for their cruisers rather than their sports bikes. However, the BMW K 1200S is one fast bike, with a top speed of 174 miles per hour. It's one of the fastest bikes ever produced by a European bike manufacturer and a perfect example of German engineering prowess. As fast as the BMW K 1200S is, the bike is also lauded for its revolutionary suspension, which offers better control and a more comfortable ride than is typical of many sports bikes. Further, the BMW K 1200S is blazingly fast from 60 to 0, meaning the brakes can slow you down quickly.
Suzuki GSX-R750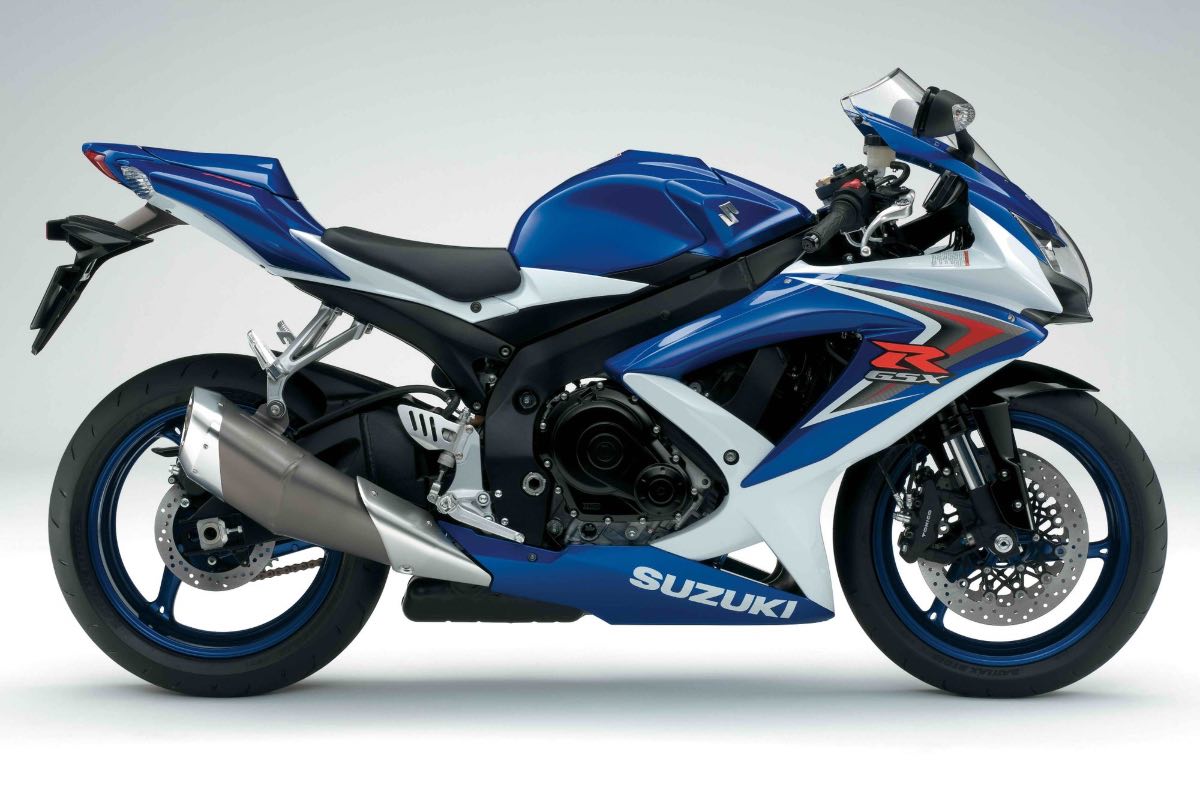 With a top speed of 170.3 miles per hour, the Suzuki GSX-R750 was the company's answer to the very popular Ninja offered by Kawasaki. Certainly, the Suzuki GSX-R750 is faster than most Ninjas. Featuring sleek styling and solid handling, the Suzuki GSX-R750 became quite popular among sports bike enthusiasts in its own right. The Suzuki GSX-R750 is also known as the "Hurricane" and colloquially as the "Gixxer." Besides being a speed demon, the "Gixxer" is well regarded for its racing quality handling, meaning you could enjoy your high speeds through tight turns as well.
1990 Bimota YB6 EXUP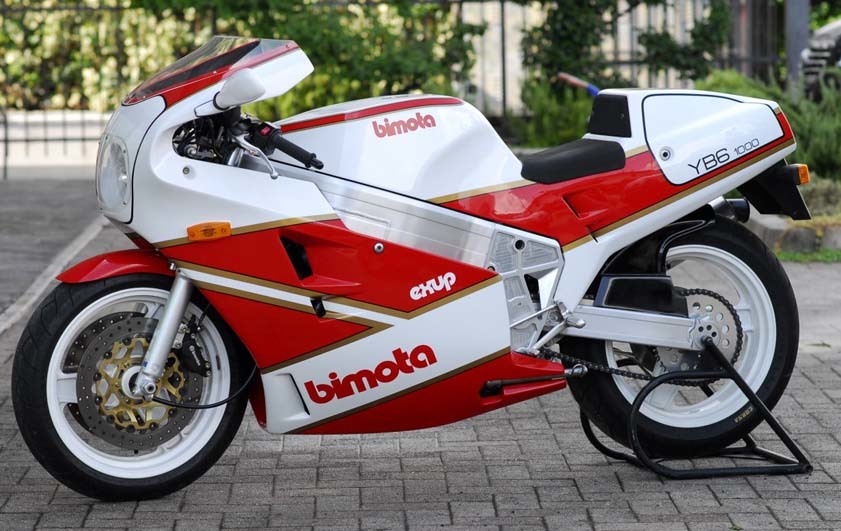 Bimota was a small specialty motorcycle manufacturer, less concerned with selling mass numbers and more focused on advancing motorcycle technology and performance. The 1990 Bimota YB6 EXUP certainly lives up to the company's legacy. This heavily flaired bike featured a top speed of 170 miles, then all but unheard of for motorcycles. All these decades later and the 1990 Bimota YB6 EXUP is still one of the fastest motorcycles of all time. The aggressive flairing has likewise been adopted by many bike designers in the years since. Exceptionally rare, the 1990 Bimota YB6 EXUP is a great collector's item.
Ducati 1098S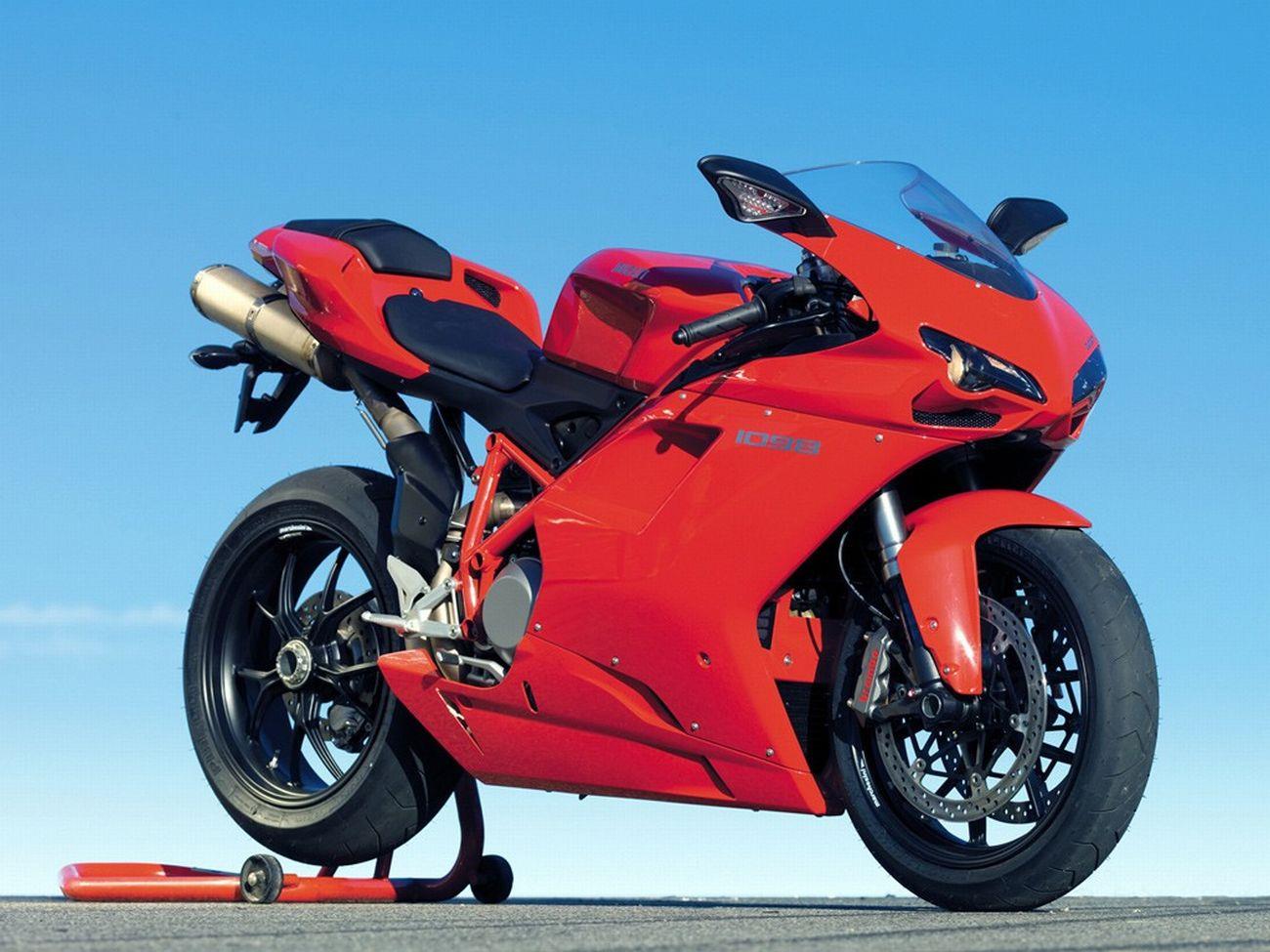 The Ducati 1098S tops out at a respectable 169 miles per hour and is one of the fastest Ducati motorcycles in the world. It's also the lightest Ducati, helping to explain the superb performance. This light weight is achieved with a variety of racing components and technologies designed to decrease weight. The Ducati 1098S tips the scale at just 381 pounds. As for performance, you should hit 60 in less than 3 seconds and complete a quarter mile in just over 10 seconds. And, of course, anyone riding the Ducati 1098S gets to enjoy Ducati's excellent styling and design philosophy.
1997 Kawasaki ZX-9R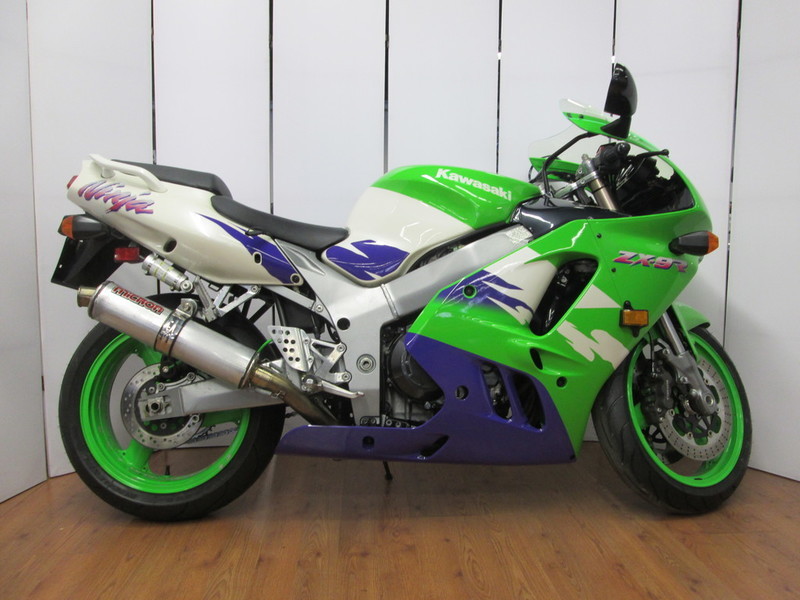 The nineties were a golden age for heavily flaired sports bikes. They were still a somewhat new concept, at least for the general public, but were building up a reputation for insane speeds and acceleration. The 1997 Kawasaki ZX-9R was one of the fastest bikes of the era, with a top speed of 167 miles per hour. Being lightweight, the 1997 Kawasaki ZX-9R doesn't need as much horsepower as bigger, heavier bikes, while offering better speed and easier handling, especially at high speeds. While faster bikes have come along, the 1997 Kawasaki ZX-9R earned its place in motorcycle history.
2008 Buell 1125R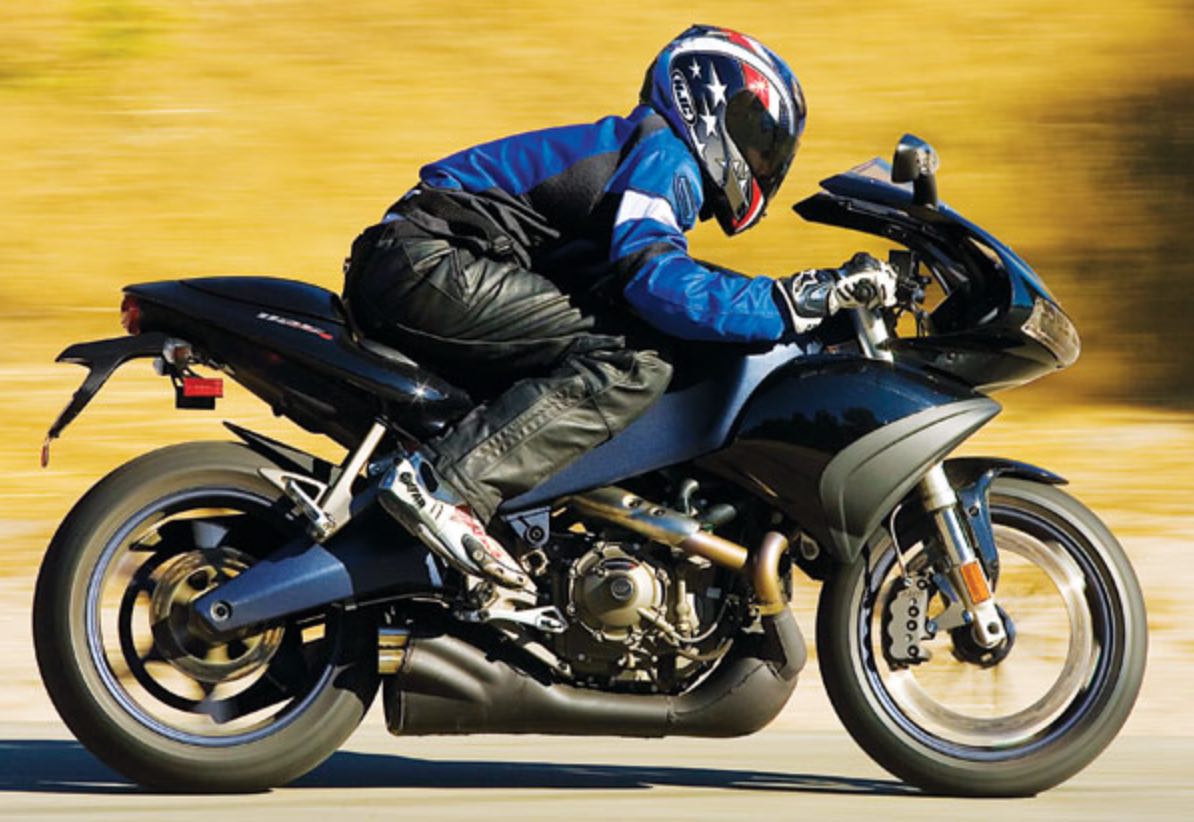 There aren't many American motorcycles on this list. American bike manufacturers have simply focused their efforts elsewhere. However, the 2008 Buell 1125R is indeed a fast bike with a top speed of 162 miles per hour. While several Japanese and a few European bikes are faster, the 2008 Buell 1125R is still worth considering for any sport bike fans. Designed by Erick Buell, himself a renowned sports bike enthusiast, the 2008 Buell 1125R checks a lot of boxes in regards to speed, weight, handling, braking, and more. Finding a Buell 1125R can be difficult, however, as they were produced for only a few years.
Kawasaki Tomcat ZX-10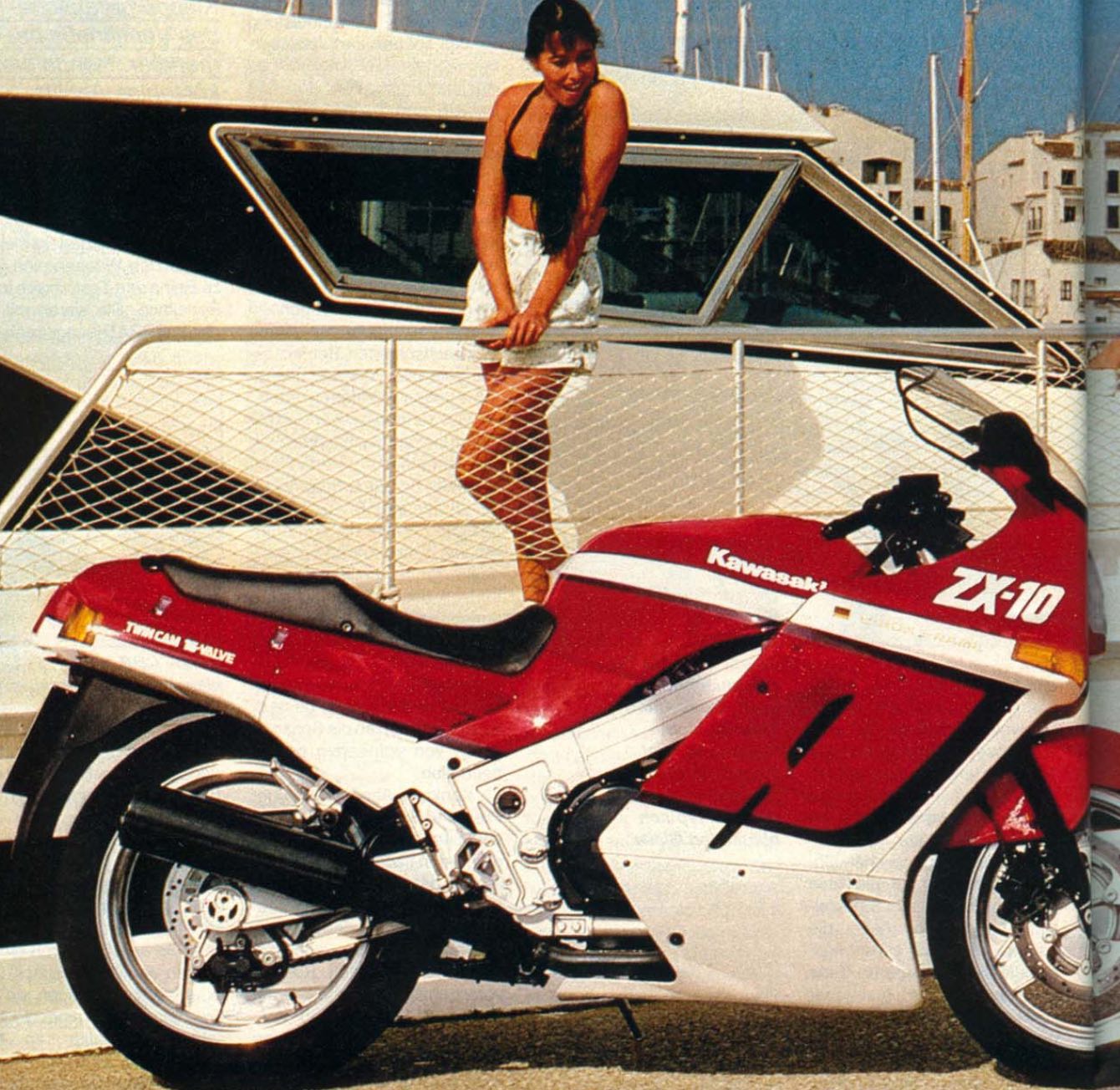 With a top speed of 166 miles per hour, the Kawasaki Tomcat ZX-10 would be bested by many of the bikes on this list. Regardless, we should all tip our hat to the Kawasaki Tomcat ZX-10 as it helped kicked off the top speed race, being the first bike to reach speeds in excess of 165 miles per hour. While the Kawasaki Tomcat ZX-10 no longer wears the crown, it was a venerable king of the road in its day. And even by today's standards, the Tomcat will beat out most mid and lower range bikes.
Yamaha FZR1000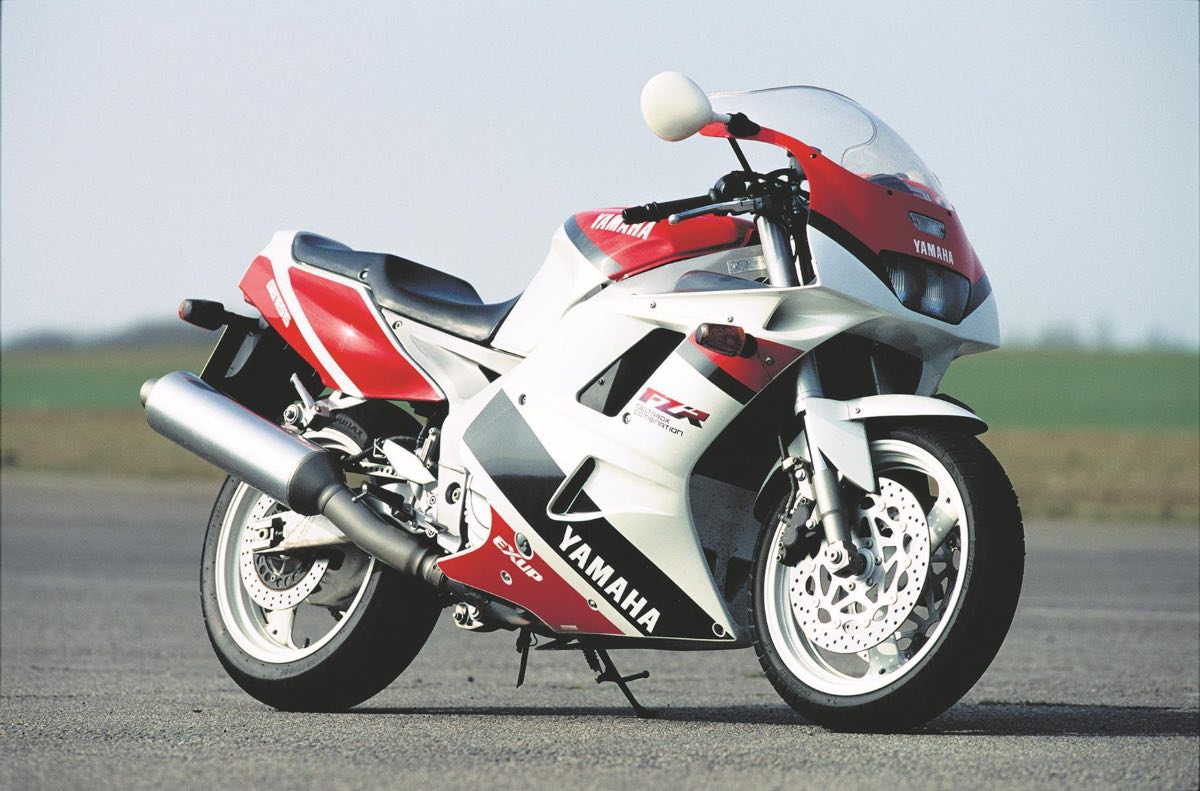 The first bike to soundly beat the 160 mile per hour barrier, the Yamaha FZR1000 quickly showed Kawasaki that they couldn't rest on their laurels if they wanted to own the title of the fastest back. The 1989 Yamaha FZR1000 could reach speeds of 163 miles per hour, nipping on the heels of Kawasaki's fastest bikes. The competition between Yamaha and Kawasaki would kickstart the speed wars and in the years ahead, motorcycle companies continually tried to one-up one another. For sports bikes enthusiasts, this would mean ever faster bikes and more choices.
Kawasaki GPZ900R Ninja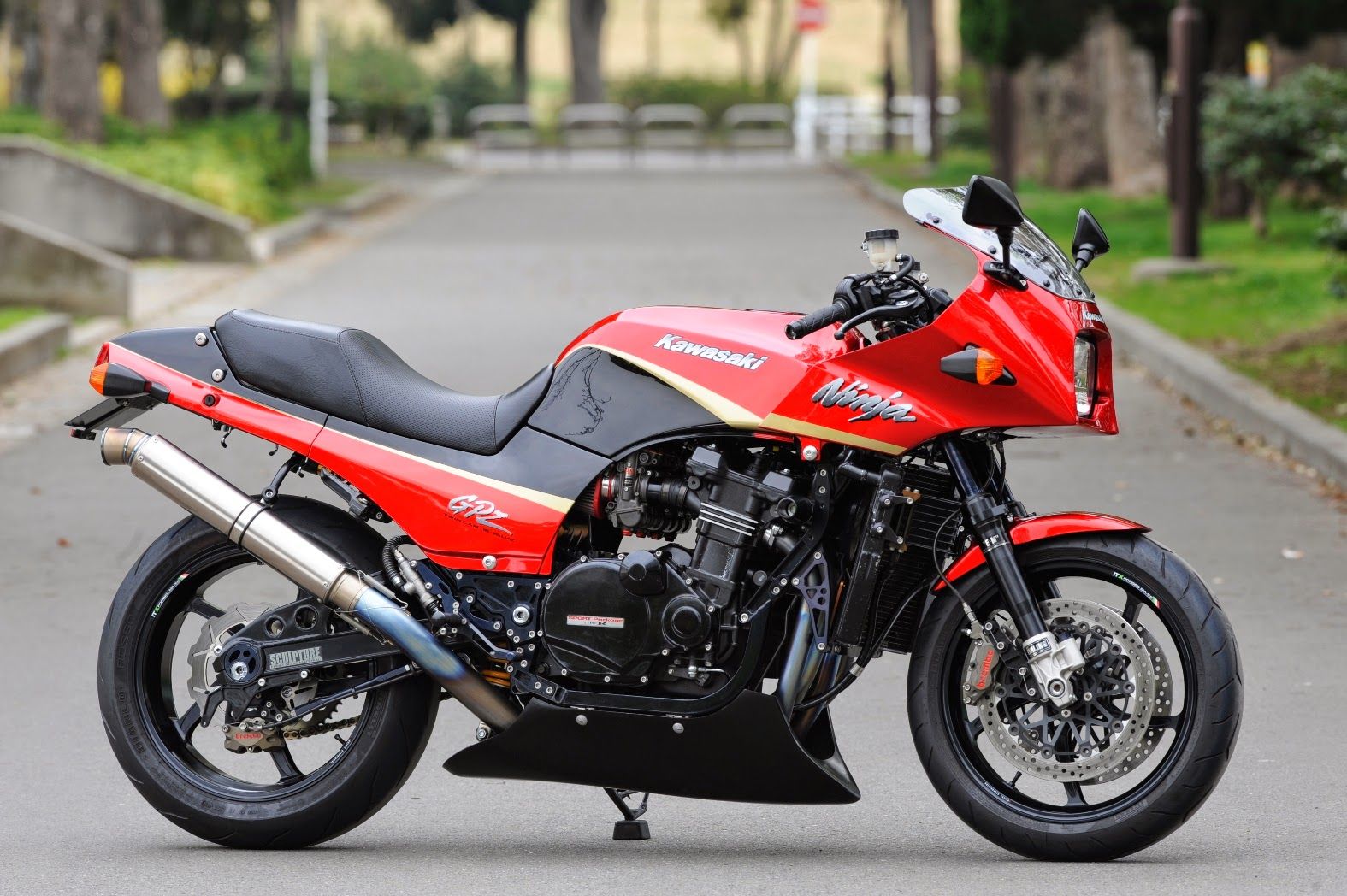 The Kawasaki Ninja that started it all. This bike, in many ways, founded the modern sports bike. The sleek styling, the heavy flairing, the ludicrous performance, all were innovative back in the 1980s. Even today, the Kawasaki GPZ900R Ninja is a sharp all-around performer. However, most of the bikes on this list offer better performance. Yet the Kawasaki GPZ900R Ninja was the first bike to meet and exceed 150 miles per hour. The next bike on our list reached 150 miles all the way back in 1952 but would go unchallenged for decades until the Ninja beat its record.
Vincent Black Lightning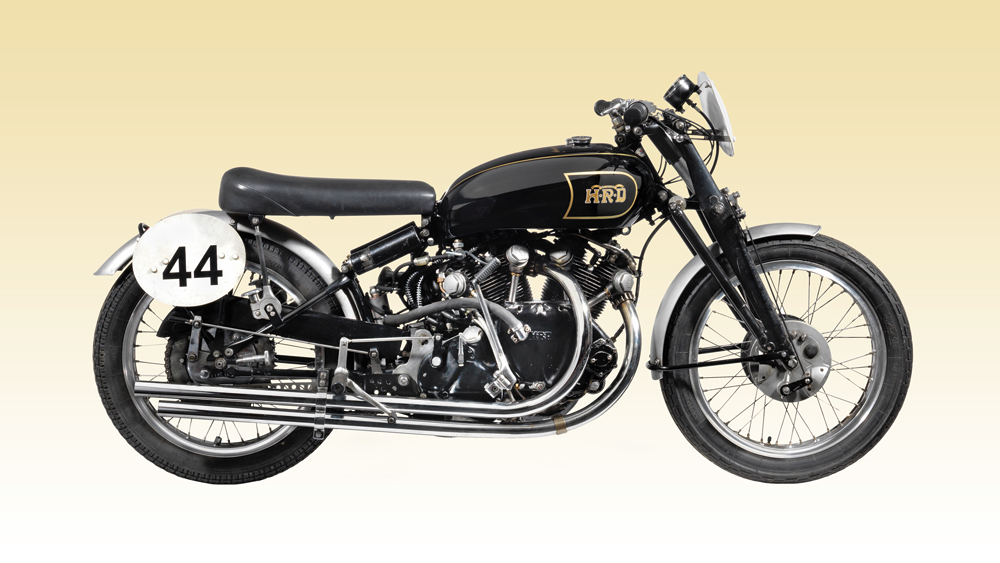 Every bike on this list so far is faster than the Vincent Black Lightning. Yet it'd take the motorcycle industry decades to exceed the performance offered by the Black Lightning all the way back in 1948. The classic style, the then-ludicrous speed, the great handling, they all combined to make the Vincent Black Lightning a legend then and now. Yes, faster super bikes have come along and the sports bike industry itself has changed a lot over the last several decades, but every modern sport bike strives to uphold the legacy first laid down by the Vincent Black Lightning.
1985 Honda VF1000R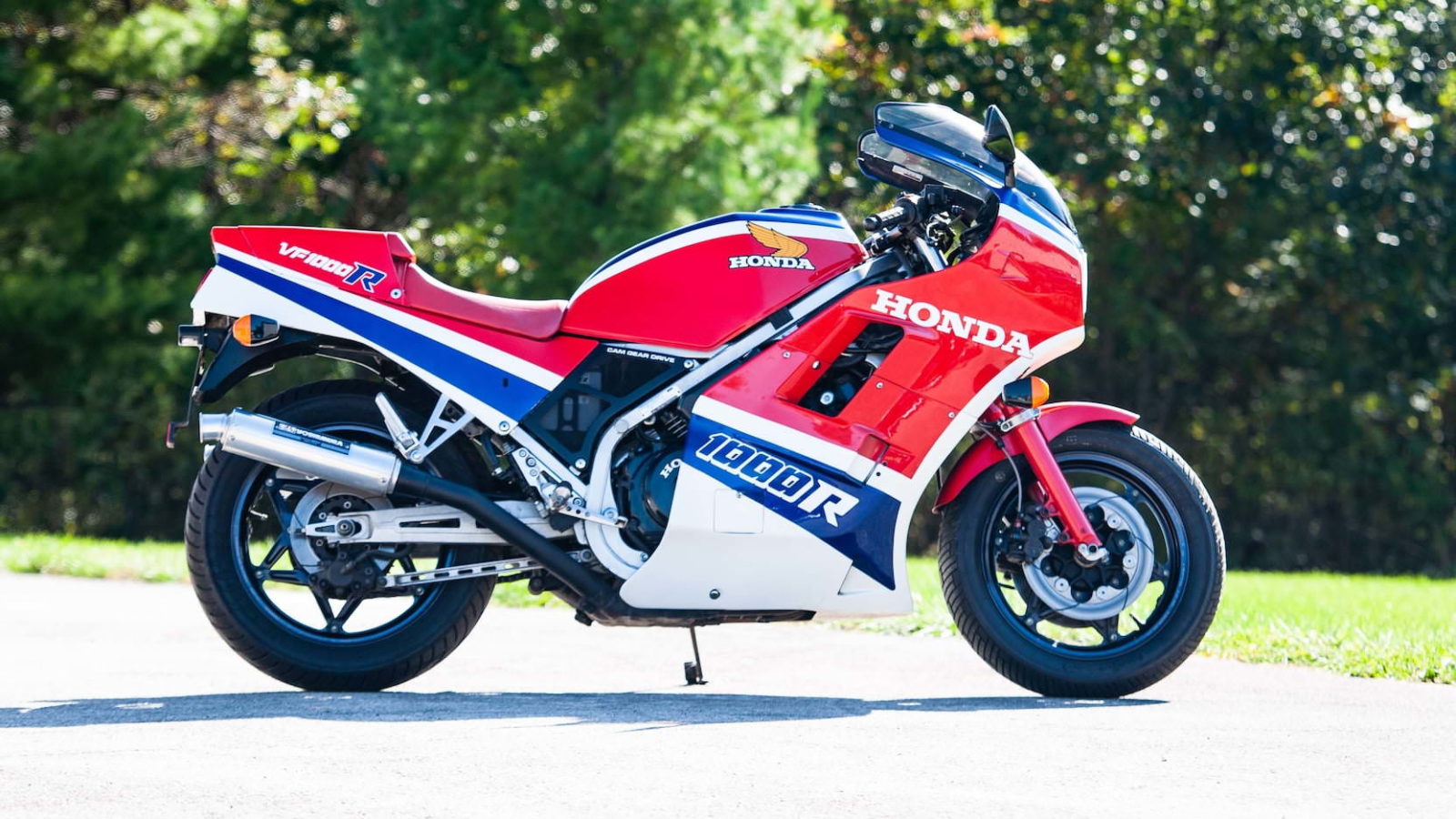 We mentioned that the Vincent Black Lightning went unchallenged as far as top speeds were concerned for decades. The first bike to finally match the legend was the 1985 Honda VF1000R. With a top speed of 150 miles per hour, the 1985 Honda VF1000R could hold its own against the Vincent Black Lighting but wouldn't best it, at least as far as top speeds were concerned. Still, the 1985 Honda VF1000R officially launched a new era of sports biking history and many bikes would race past the 150 mile per hour mark in the years that followed.