The 35 Best Cars To Learn How To Drive In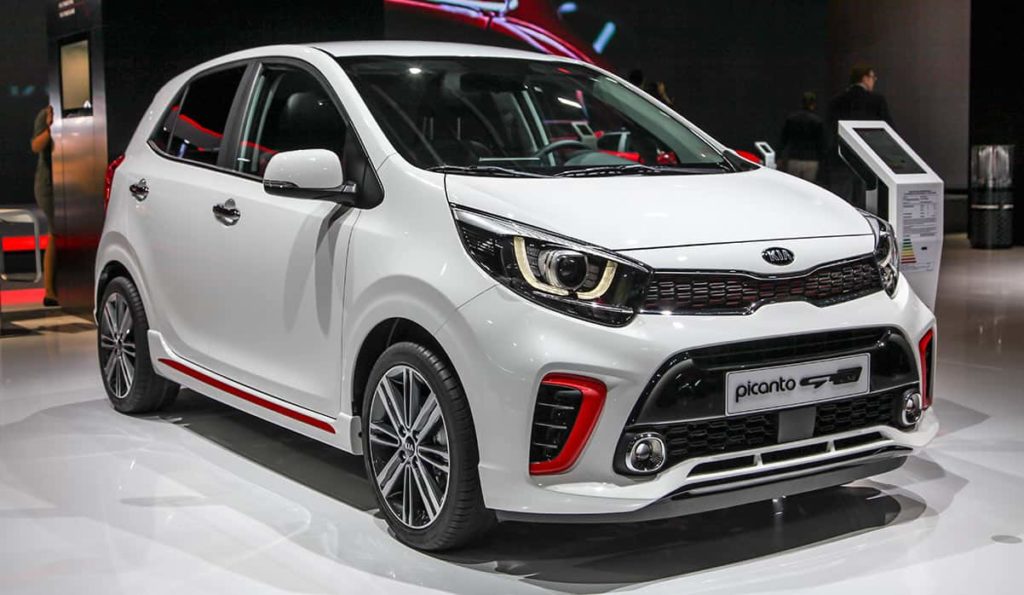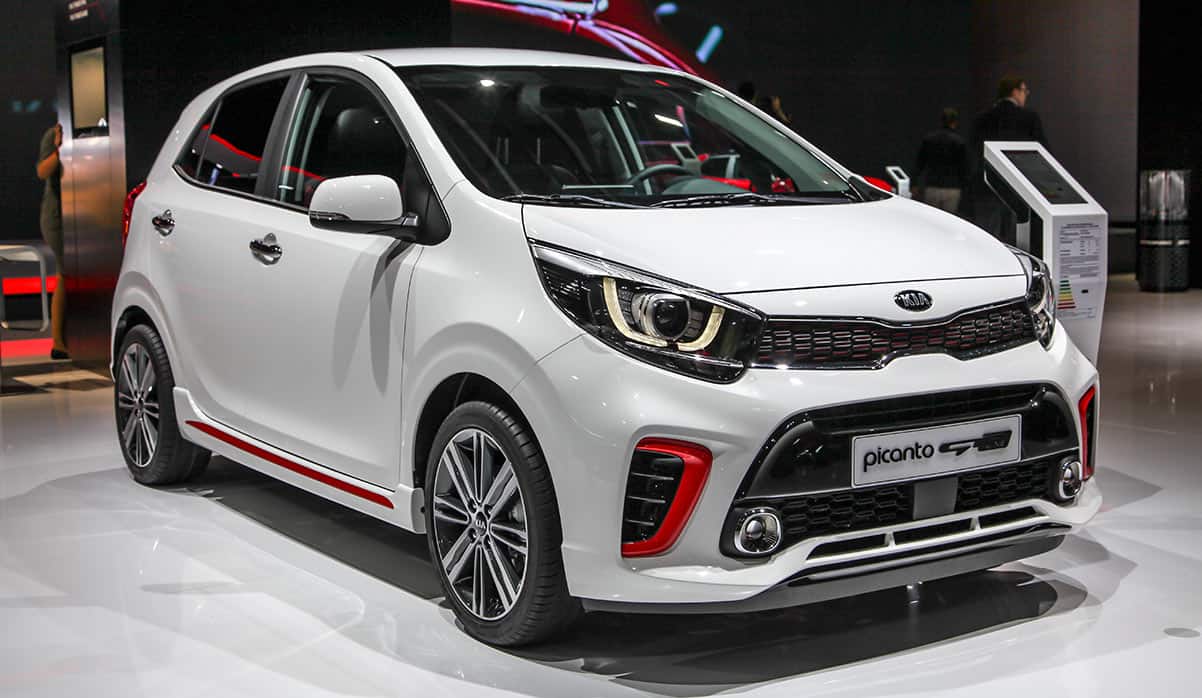 When you've got a 15-year-old who can't hardly seem to carry his dinner across the kitchen without breaking a plate or a glass…you don't want him driving your BMW. It's just a bad bet. Instead, consider these cars. They are proven safe, and even better – they drive so well. Each of these rides is safe and smooth; great for someone to learn how to drive in.
35. Chevrolet Aveo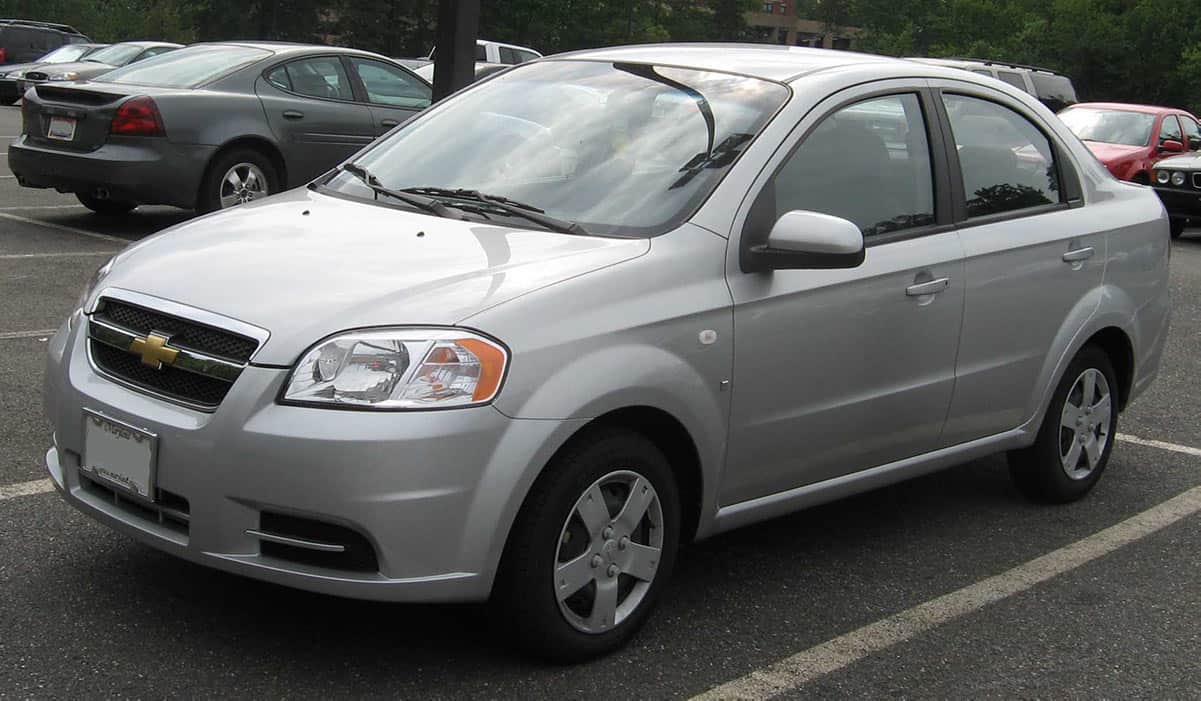 The Chevrolet Aveo is a small, affordable compact with solid handling and adequate performance. The Aveo certainly isn't a race car, so even if you accidentally stomp on the gas, you won't experience much of a launch. The handling is a bit soft, which makes the Aveo forgiving. However, the steering does feel secure. Braking could be firmer, however, and safety ratings aren't the highest. Still, a used Aveo can be picked up quite at a bargain price, making it a solid first car.
34. Volkswagen Polo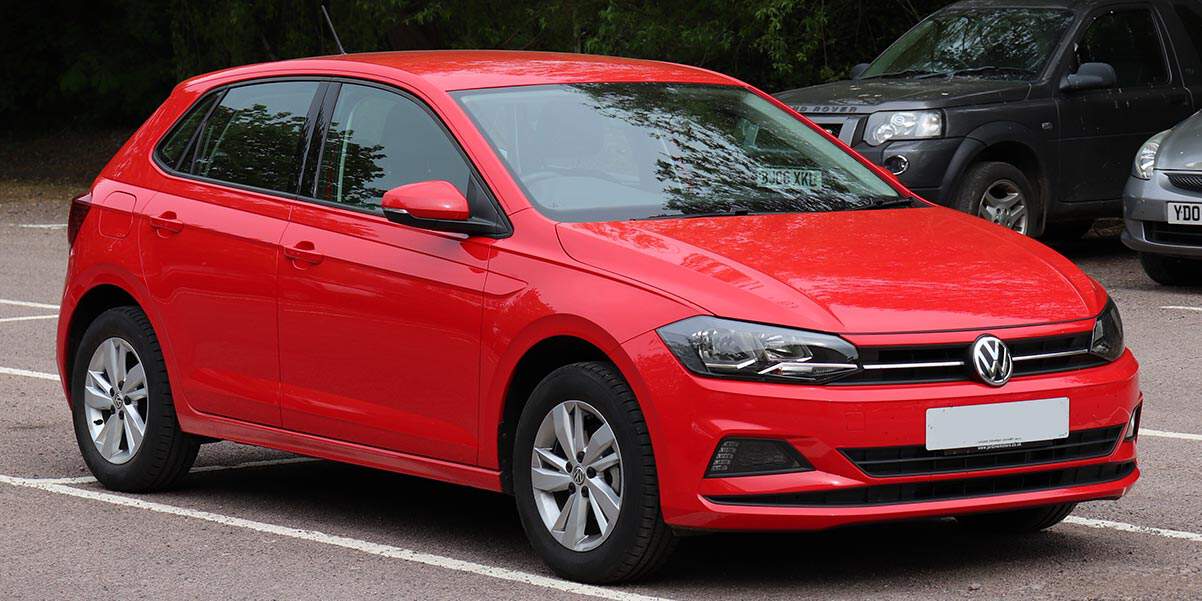 The Volkswagen Polo is one of the best cars in its class, although you will have to pay a bit more for it. This compact car features nimble handling and the powertrain is quite responsive, allowing for solid acceleration without overpowering new drivers. The interior is quite nice, especially for a mid-range car. Both standard and upgrade tech options are quite good as well. Overall, the Volkswagen Polo is a solid and well rounded, making it a good car to learn to drive on.
33. Chevrolet Cruze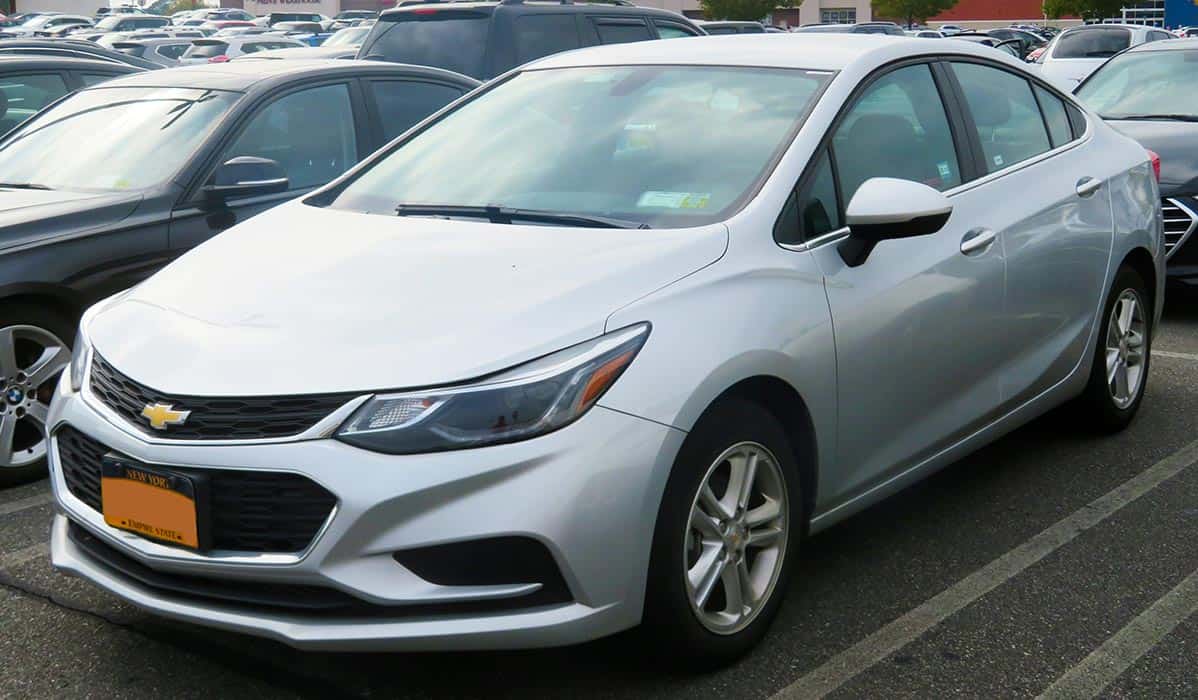 Chevrolet has been trying for years to offer a compact that can compete with its Japanese counterparts. With the Chevrolet Cruze, the company seems to have finally reached its goal. The latest Cruze features sharp styling, a nice interior with spacious seats, and so far, great reliability. The Cruze also comes with an impressive list of standard features and high safety scores. The only knock against the Cruze is its middling performance, but for newer drivers that translates to a more forgiving drive.
32. Volkswagen Passat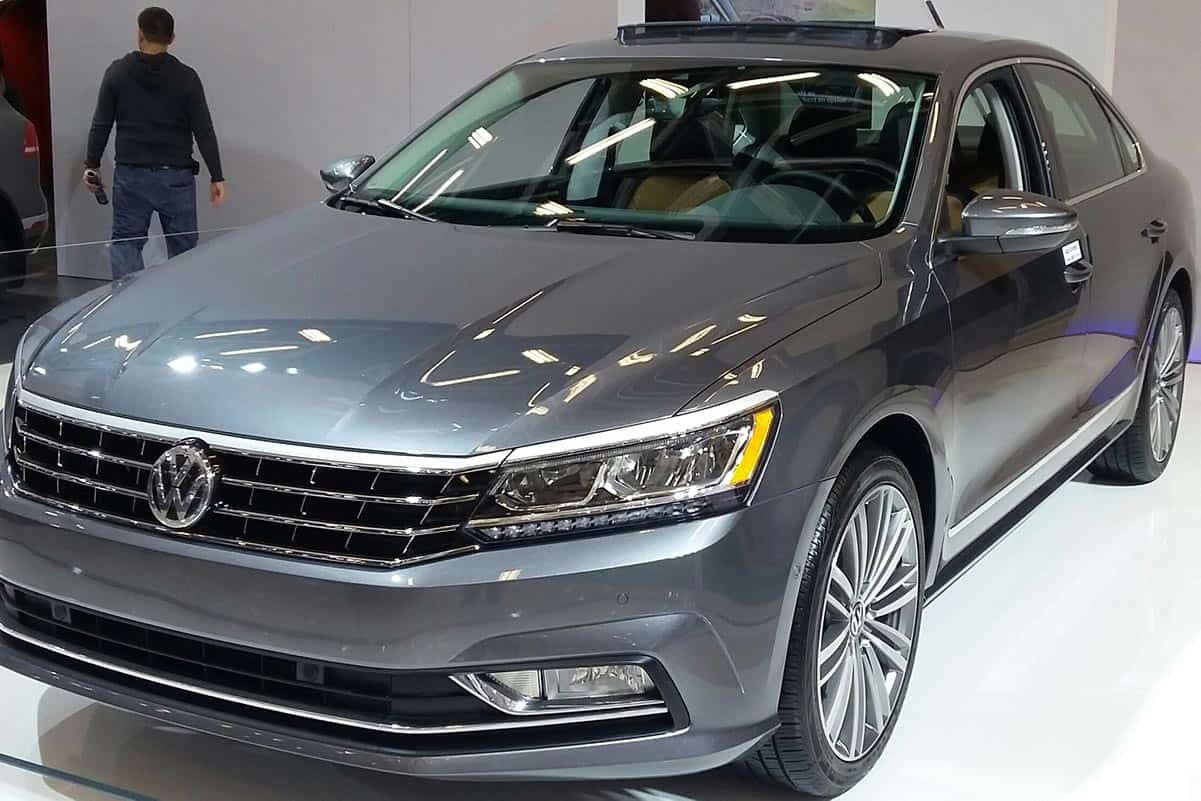 The Volkswagen Passat is a solid midsize car, featuring a spacious, comfy interior with supportive seats. There's plenty of trunk space as well. The Passat offers a relaxed ride, which is great for student drivers. There are a few knocks against the Passat, however, including low safety scores for a midsize car. On the whole, safety is adequate but many competing vehicles score higher. Performance can be a bit underwhelming, but that could benefit student drivers.
31. Chevrolet Malibu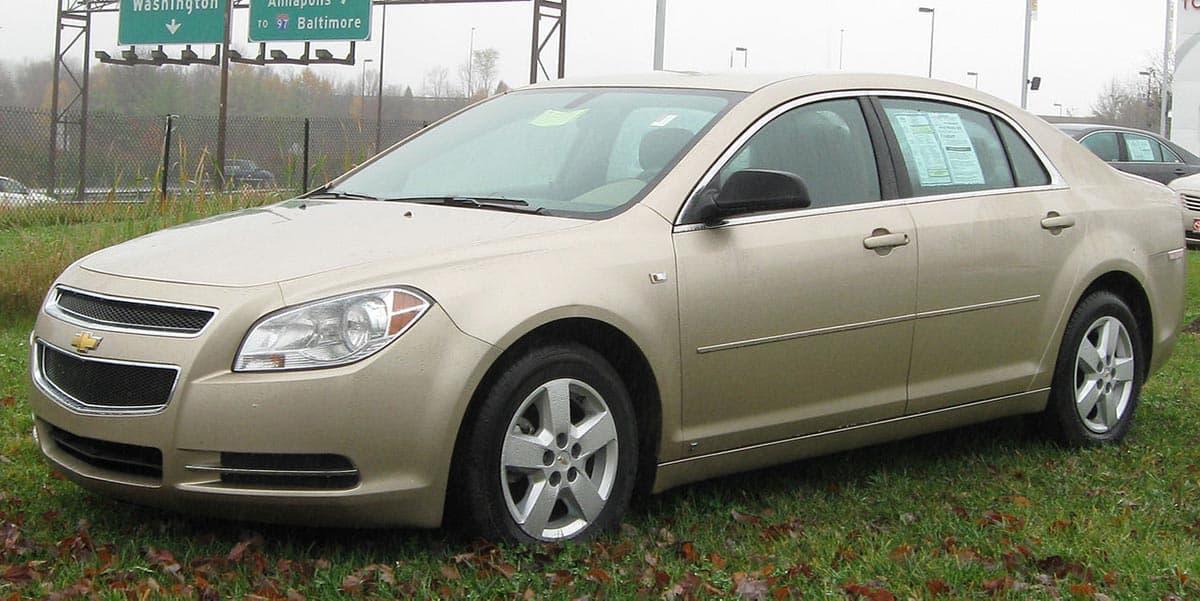 The Chevrolet Malibu is a dependable, roomy car. While older models aren't quite as stylish as the latest generation, they offer a great value proposition, combining a low cost of ownership with overall solid performance. The interior isn't the most luxurious, but it's comfortable and offers a decent amount of space. Performance will largely depend on the engine selected but most engines provide enough power, especially for student drivers. The Malibu also secured great safety ratings, making it ideal for newer drivers who might suffer some bumps along the road.
30. Volkswagen Jetta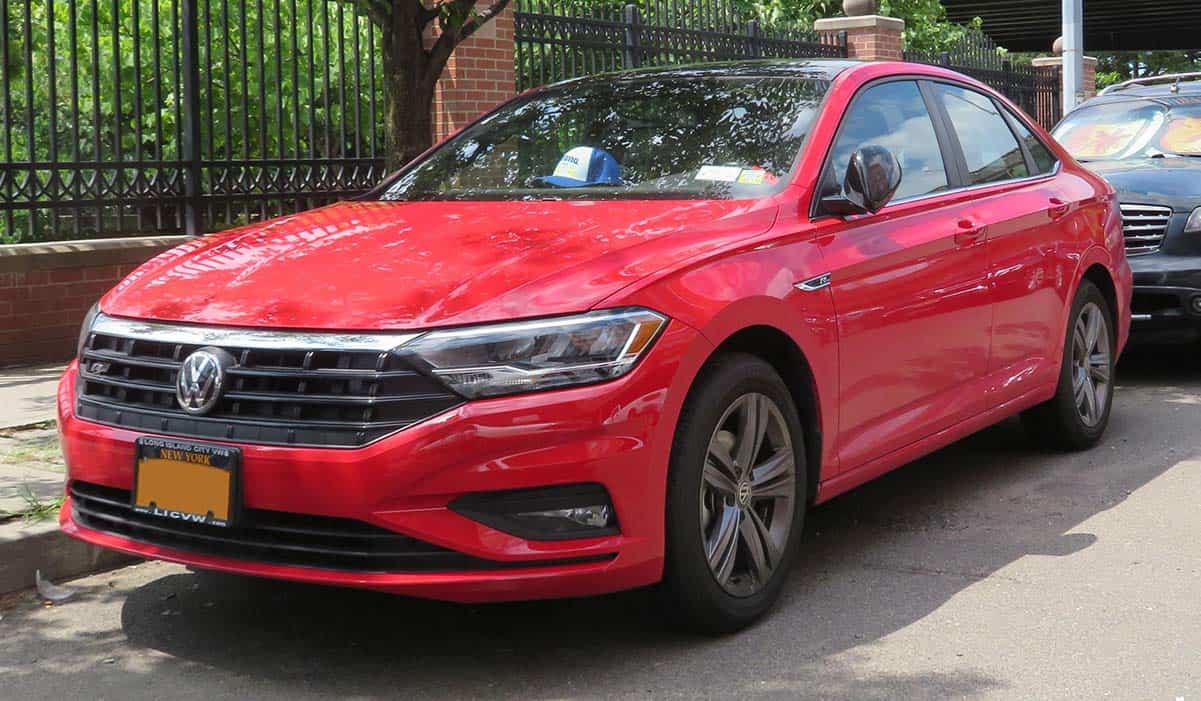 The Volkswagen Jetta is a solid compact car that receives good marks in the safety department. Compared to rivals, the Jetta isn't as "fun" to drive, but that may be a good thing for student drivers as who won't be tempted into racing their cars along the road. The Jetta offers a smooth, comfortable ride and while the interior isn't flashy, the seats are great for road trips. The infotainment center is easy to use as well, which should cut down on distractions, something new drivers will appreciate.
29. Chevrolet Spark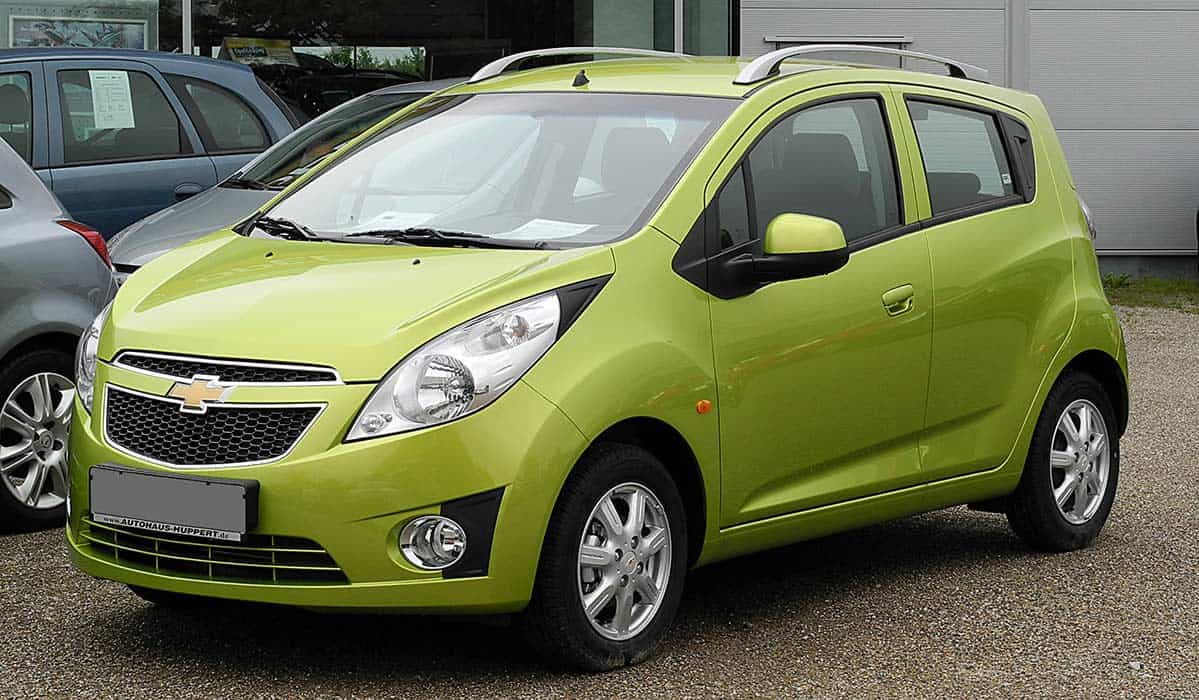 The Chevrolet Spark is a small, nimble car that's easy to navigate. Even new drivers will be able to whip around town with ease, after the proper training of course. The interior is spacious for a small car, however, keep in mind that the Spark is a subcompact. Standard features are generous, especially given the Spark's low starting price. Overall, the Chevrolet Spark is a good choice for new drivers even if it's a bit too small to be a proper family vehicle.
28. Vauxhall Viva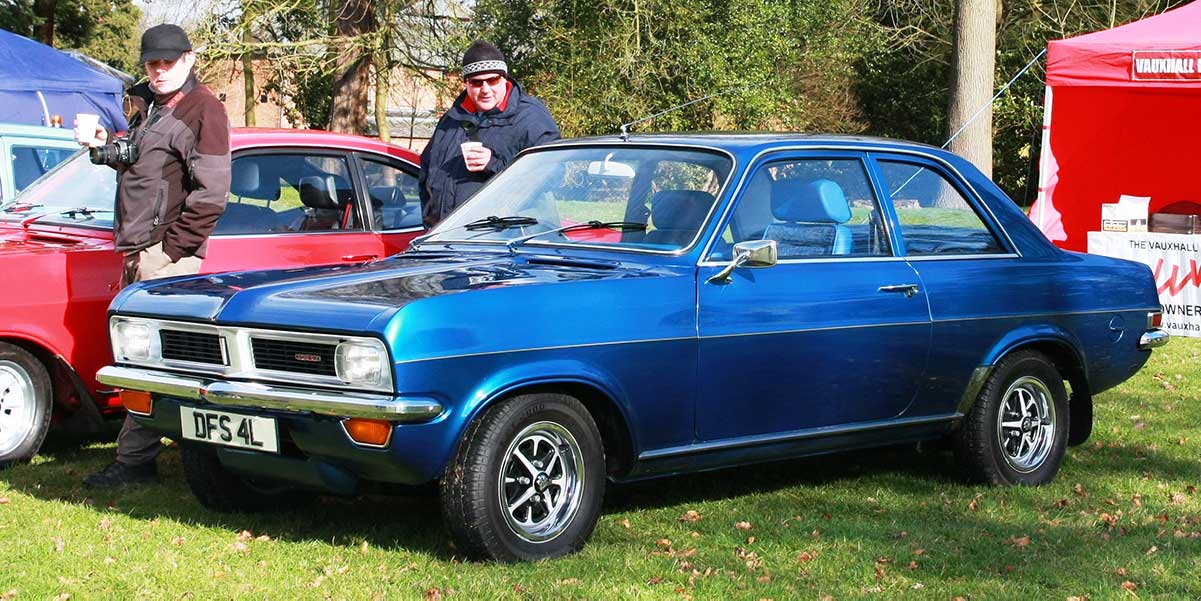 New cars are loaded with tech and thus distractions. Some new drivers might benefit by learning on an older automobile. The classic Vauxhall Viva, which was produced between 1963 and 1979, is a great choice if you're looking for something a bit older. In its day, the Viva was well-regarded for its spacious interior, reliability, and plethora of engine choices. Depending on the engine chosen, gas mileage can be excellent, especially for an older car. Be careful, however, and inspect any Viva closely before purchasing as they are prone to rusting.
27. Chrysler 200 Limited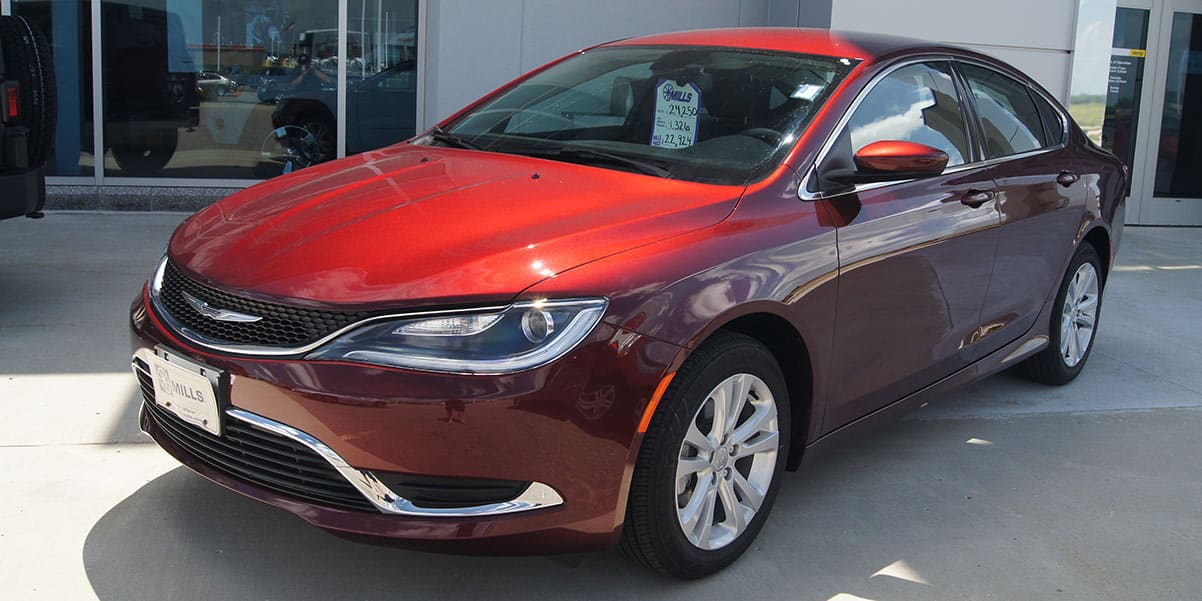 The Chrysler 200 can be quite a bargain these days. For new drivers, it offers a comfortable interior, solid styling, and an overall good driving experience. Safety is also among the best in its class. Some of the engines offer only tepid acceleration but you won't have to worry about student drivers being overpowered. There's also plenty of cargo space, a nice bonus for students heading off to college. Gas mileage is also quite good for a mid-size. However, the Chrysler 200's reliability is a question mark.
26. Toyota Corolla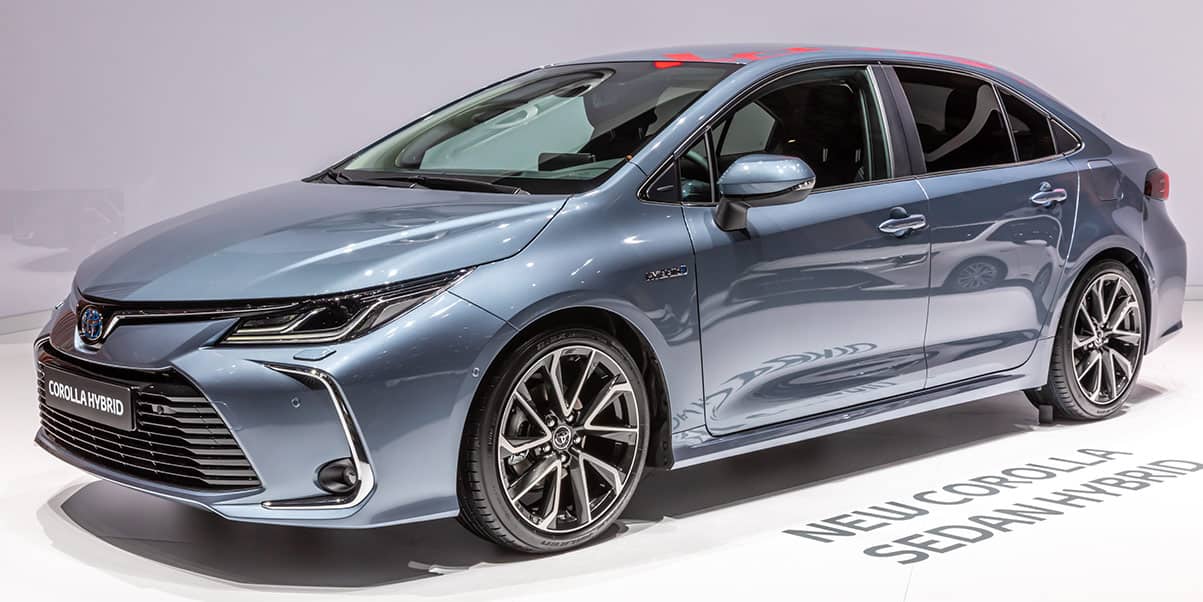 The Toyota Corolla isn't a flashy car, trading performance for safety and reliability. In other words, it's a great car for new drivers. Handling is solid, fuel economy is great, and many safety features are included. The interior is roomy as well, especially for a compact car. The Corolla has long been one of the most dependable cars around, so don't be surprised if you see plenty of 2020 Corollas on the road come 2040. Anyone looking for a first car should give a Corolla a close look.
25. Dacia Sandero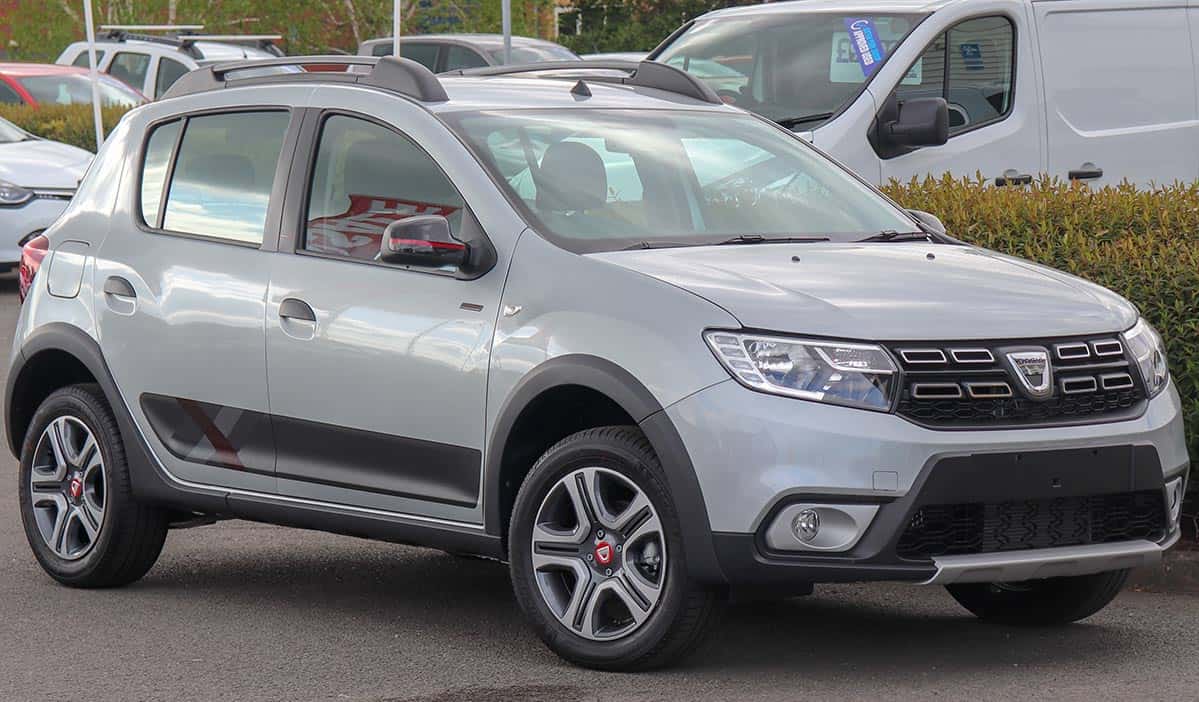 The Dacia Sandero is a solid subcompact at an excellent price. In the United Kingdom, the Sandero starts at about 6,000 pounds, making it one of the cheapest cars in the world, both used and new. Admittedly, the styling looks a bit dated and there isn't a lot of technology on board. The Sandero does offer a pretty decent drive and the engine is more robust than you might expect given its price tag. If there's one knock against the Sandero, however, it's the so-so safety scores.
24. Toyota Camry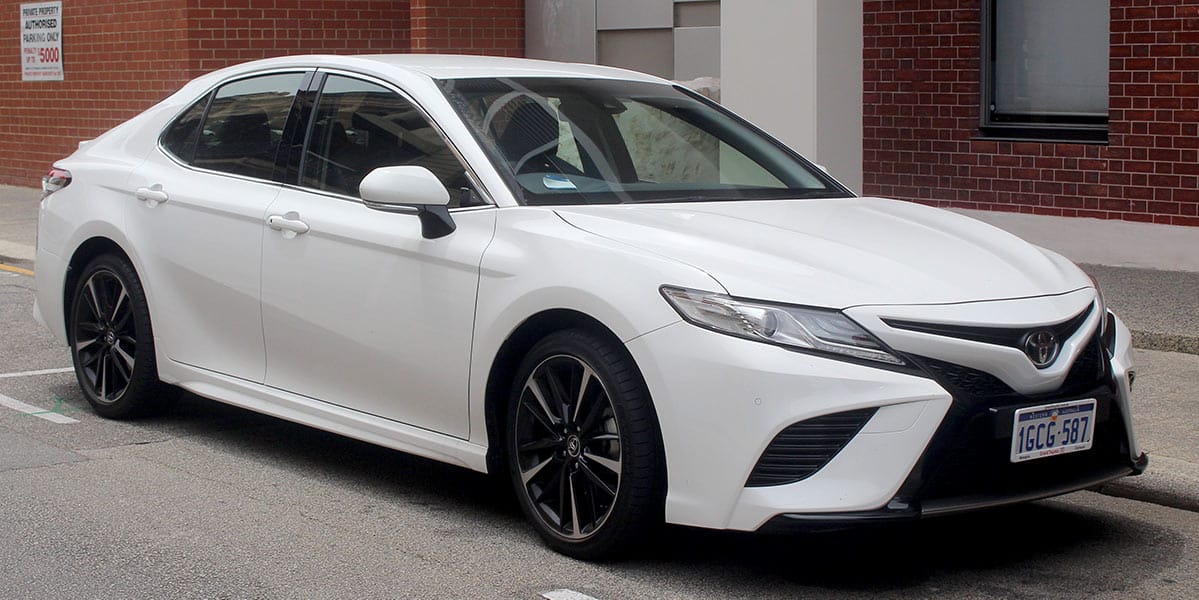 The Camry is another uber popular car offered by Toyota. The Camry offers more space than the Corolla and often makes the shortlists for "best car for the money." The Camry is a reliable car and gets respectable gas mileage. The driving experience is pretty good as well, and the interior is roomy but not as luxurious as what some rivals offer. US News rated the Camry as their "Best Car for Teens" in 2019, so we're not alone in selecting this as a great car for new drivers.
23. Fiat 500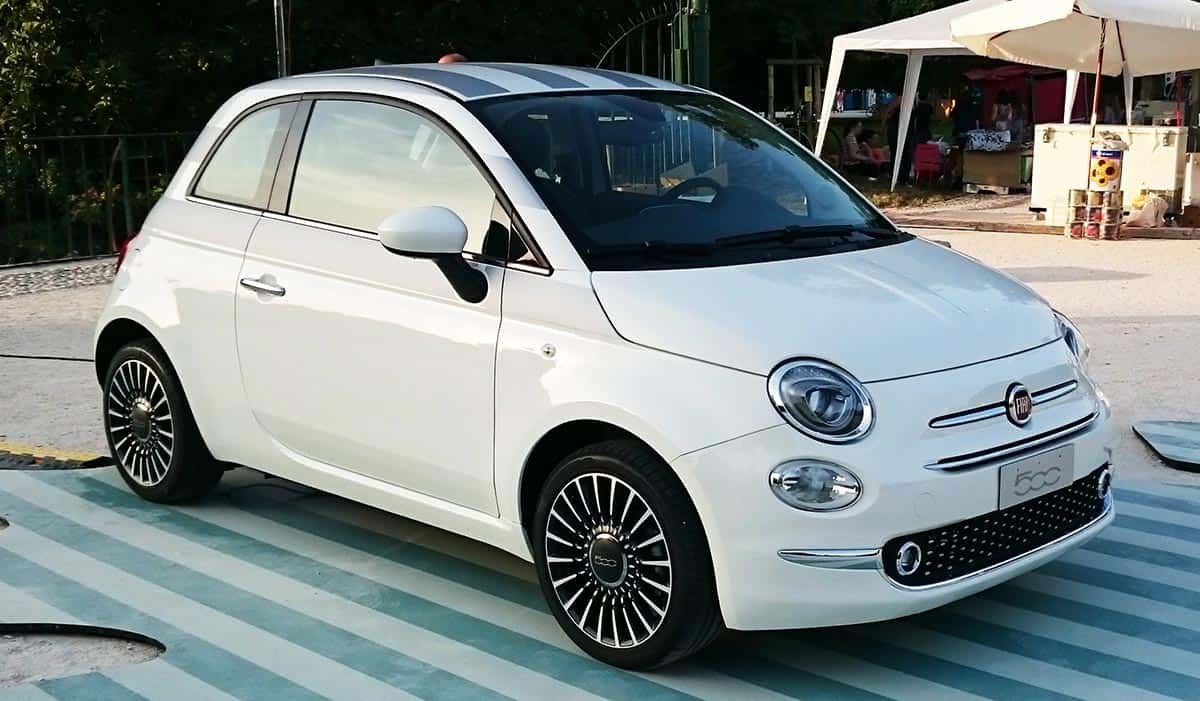 The Fiat 500 is a very fashionable car and many younger drivers will appreciate its distinctive looks. Inside, the interior is flashy, modern, comfortable, and loaded with tech. Driving-wise, the 500 is easy to maneuver, owing to tight handling and its small size. There are a few knocks against the 500, however. Fiat is sometimes criticized for poor reliability and the 500 gets bad gas mileage, especially compared to other compact cars. Regardless, the 500 is still a good car to learn to drive on.
22. Toyota Aygo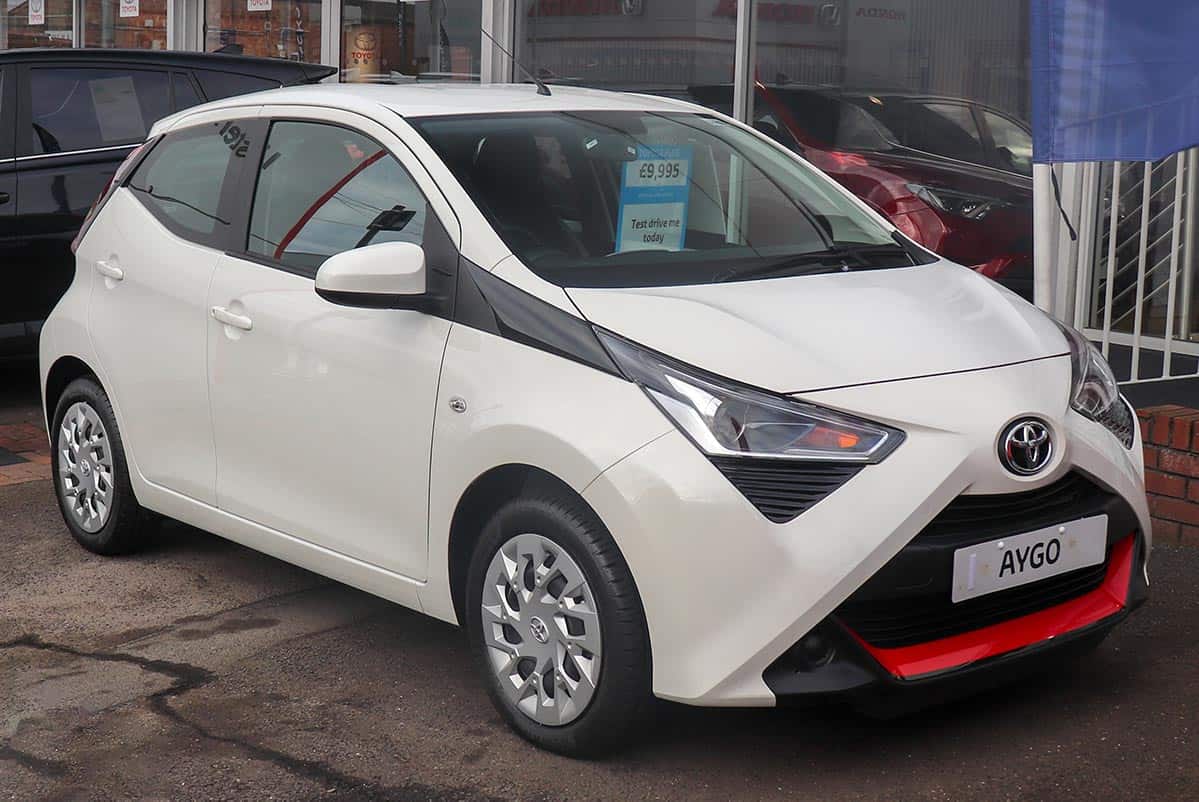 The Toyota Aygo is a stylish city car with a low cost of ownership, including a cheap sticker price. Like most Toyota vehicles, it's a reliable ride as well. The engine is peppy and its handling is quite sharp. That said, you do have to sacrifice some amenities. The interior cabin is small and the tech on board is limited. Of course, less tech might mean fewer distractions for new drivers. Further, the small size makes driving this car around town easy, even for novice drivers.
21. Ford Fiesta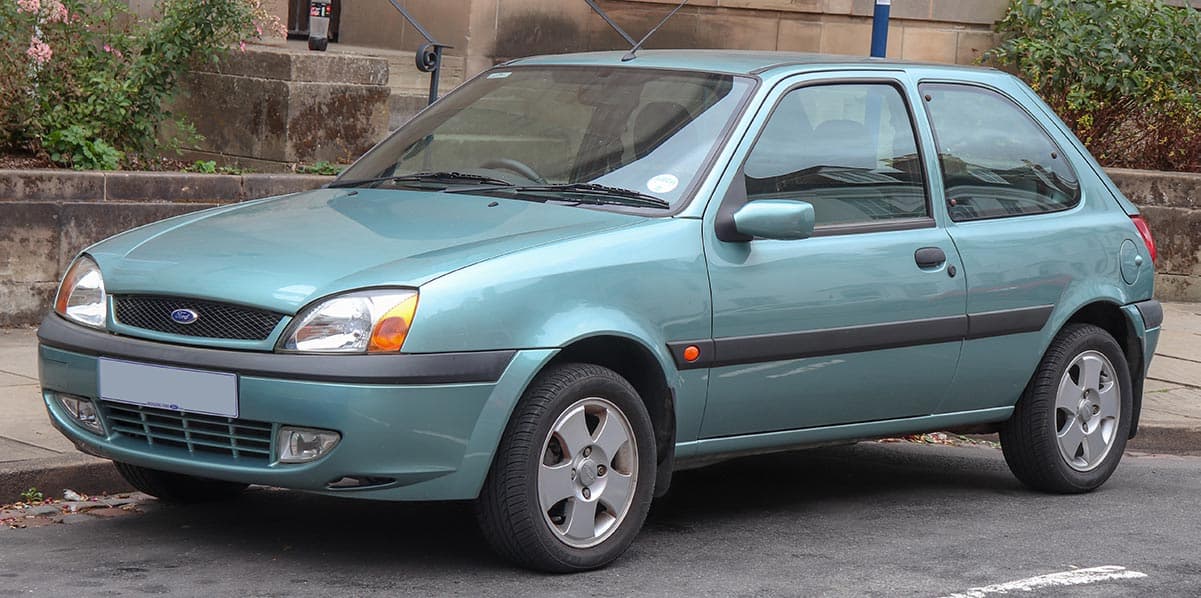 The Ford Fiesta is a stylish car and a lot of fun to drive. For such a small car, the interior is quite roomy, especially if you get a hatchback. The Fiesta also scores pretty well in the safety department. The infotainment system is also one of the most intuitive ones available, which means new drivers will spend less time fumbling with the radio. Gas mileage is good and the engine is quite responsive as well. Many consider the Fiesta to be one of the funniest subcompacts to drive.
20. Suzuki SX4 S-Cross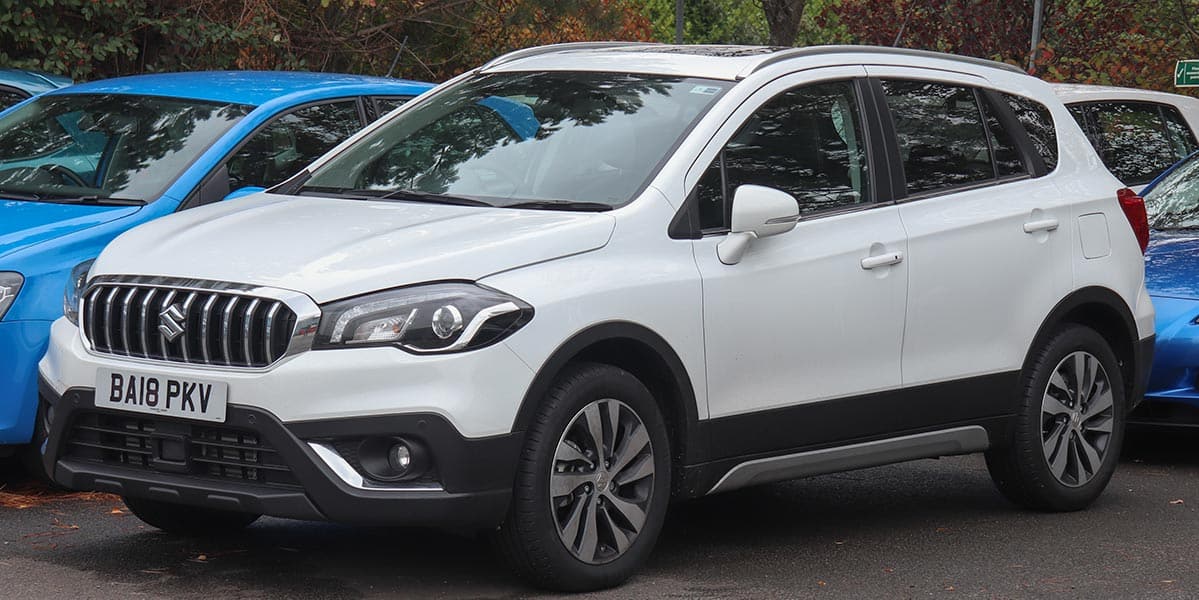 The Suzuki SX4 S-Cross is a solid car that performs well in most categories but doesn't really excel at anything. For those just learning to drive, middling performance is often the best to learn on. All-wheel drive is available as well, which can improve handling. Cargo space and the cabin are both roomy, for a subcompact car. Handling is good but the suspension is a bit firm. While the SX4 S-Cross doesn't offer a lot of features, all the basics, like cruise control, are available.
19. Ford Fusion
The Ford Fusion is a well-rounded vehicle that offers a nice interior, good engine options, and a well-rounded driving experience. The car is quite roomy, even by midsize standards, and the seats are especially comfortable. Fuel economy could be improved, however. Fusions are also safe cars, regularly receiving high marks in crash tests. Ultimately, the Ford Fusion is a great car for new drivers and families alike. However, reliability is questionable and some may feel that the styling is getting a bit dated.
18. Suzuki Ignis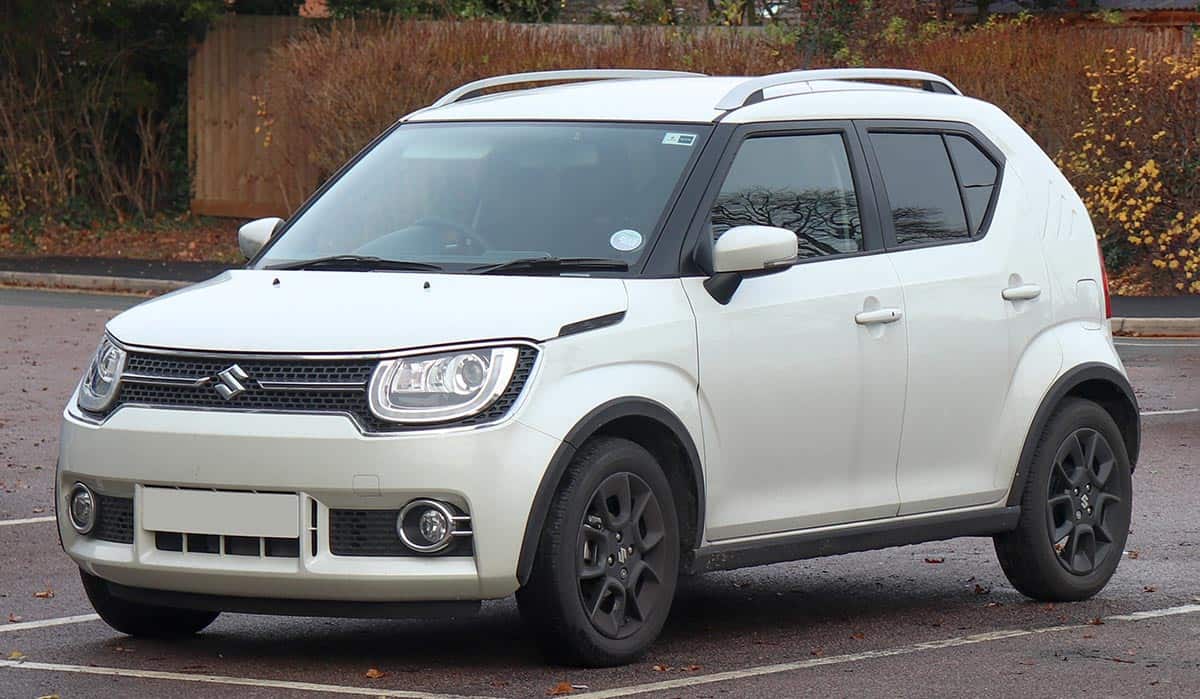 The Suzuki Ignis offers sharp looks and peppy performance, making it great for new drivers. While the Ignis is a city car, in many ways it supersedes the class, offering an experience more akin to larger, more expensive vehicles. Like most city cars, the Ignis is lightweight and pretty nimble. The Ignis is constructed of high-strength steel, which should help keep drivers safe in the event of an accident. Every Ignis model is a gas sipper and there's even a hybrid model. All in all, new drivers could certainly do worse than the Ignis.
17. Honda Accord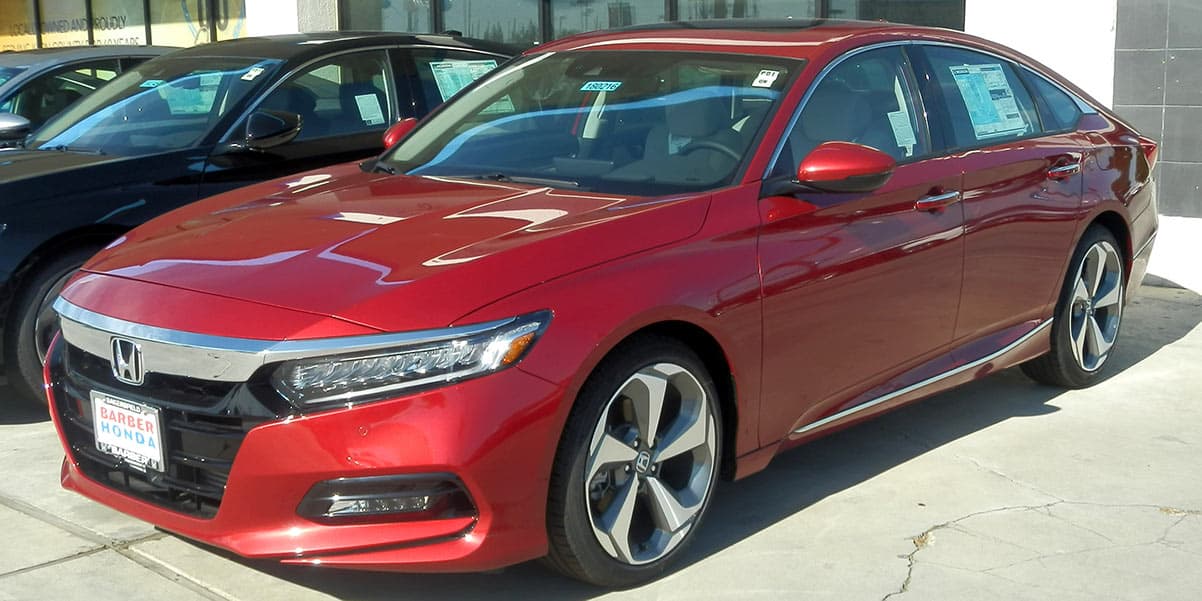 The Honda Accord has earned a lot of fans over the years. Most models years have proven to be quite reliable and a pleasure to drive. The Accord doesn't excel in a lot of areas but checks all the right boxes, doing just enough to establish itself as one of the most popular mid-sized sedans in the world. The cabin is roomy and comfortable even if it doesn't exude luxury. The engines are generally quite peppy and get good gas mileage for a mid-sized car. Ultimately, student drivers could do a lot worse.
16. Suzuki Baleno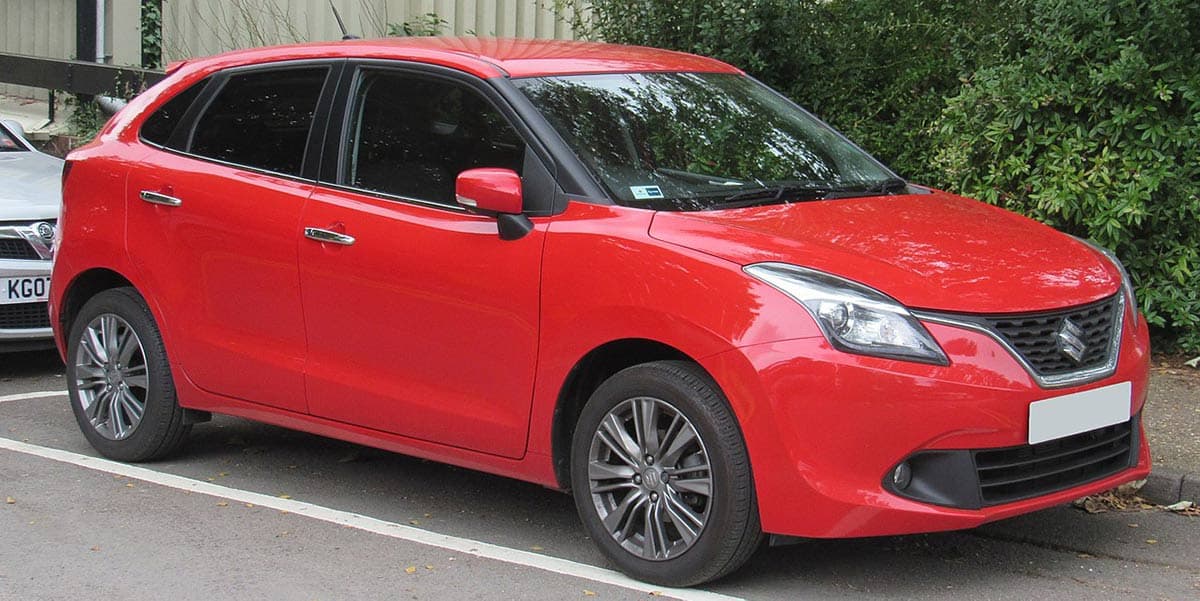 The Suzuki Baleno occasionally catches some flack for its plain styling and middling performance. However, for student drivers, it's a great vehicle to learn to drive on. While the car won't be winning a lot of races, it offers a well-rounded drive. The Baleno's interior is plain but spacious and comfortable. The car gets good gas mileage and offers a low total cost of ownership. Indeed, the best aspect for new drivers is probably the low starting price. Reliability is a plus as well.
15. Honda Civic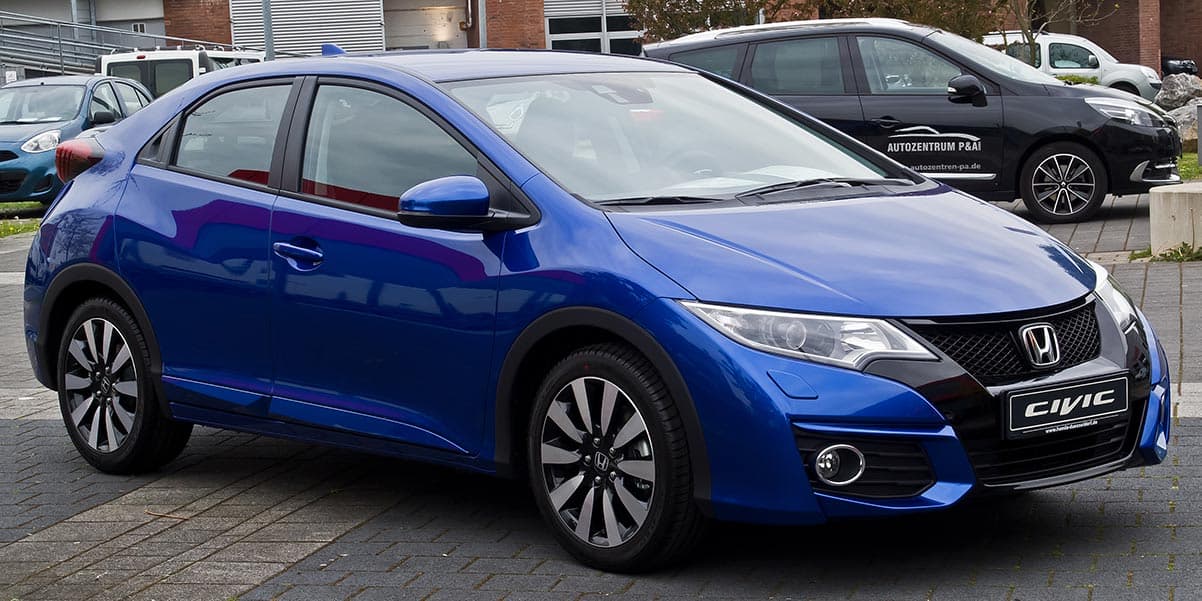 One of the most popular vehicles in the world, the Honda Civic is an excellent compact for novice drivers and families alike. While Civics rarely push the boundaries with styling, they are nice, professional looking cars that offer comfortable, high-end interiors. For such a small car, the Civic is quite spacious as well and provides plenty of trunk space. Fuel economy is great and the Civic is fun to drive but not overwhelming. Some are worried, however, that reliability has slipped in recent years.
14. Subaru Impreza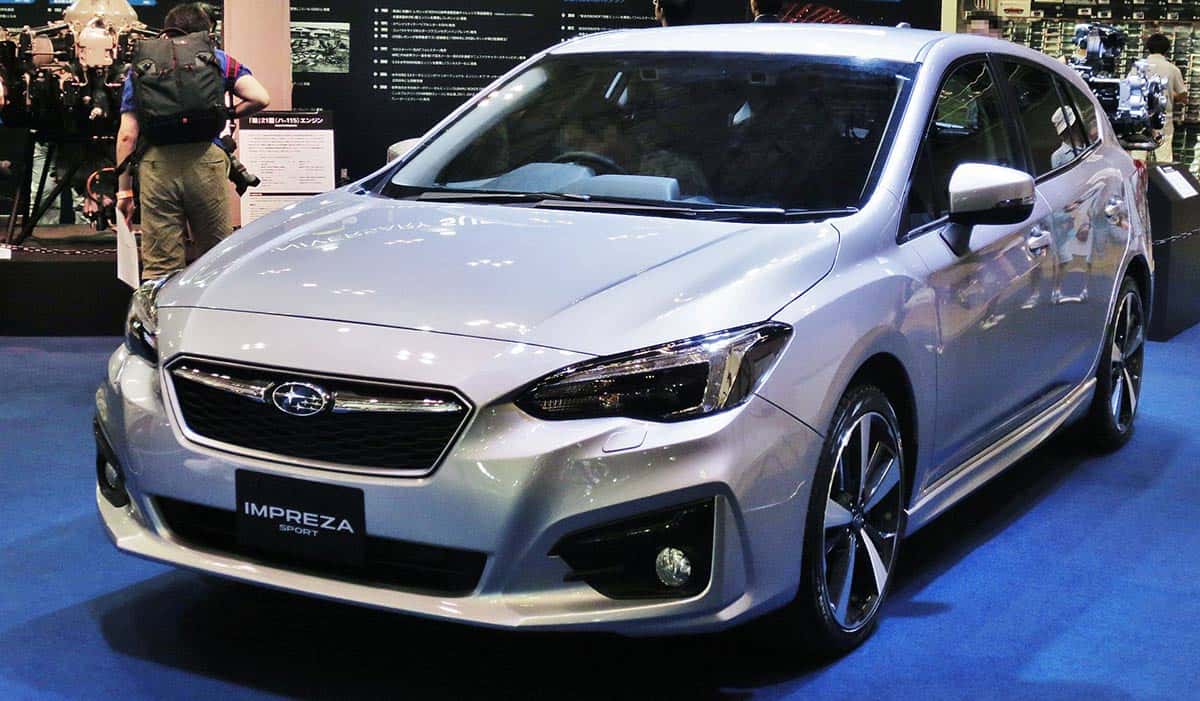 Compared to some of its sportier siblings, the Subaru Impreza puts in a middling performance. For student drivers, that's a plus. There's no need for someone learning behind the wheel to be racing through trails in a WRX. The Impreza offers great fuel economy and all-wheel drive comes standard. Inside, the Impreza impresses with a roomy interior although the materials aren't the most luxurious. The Impreza also scores high in regards to safety, making it ideal for those just learning to drive.
13. Honda Fit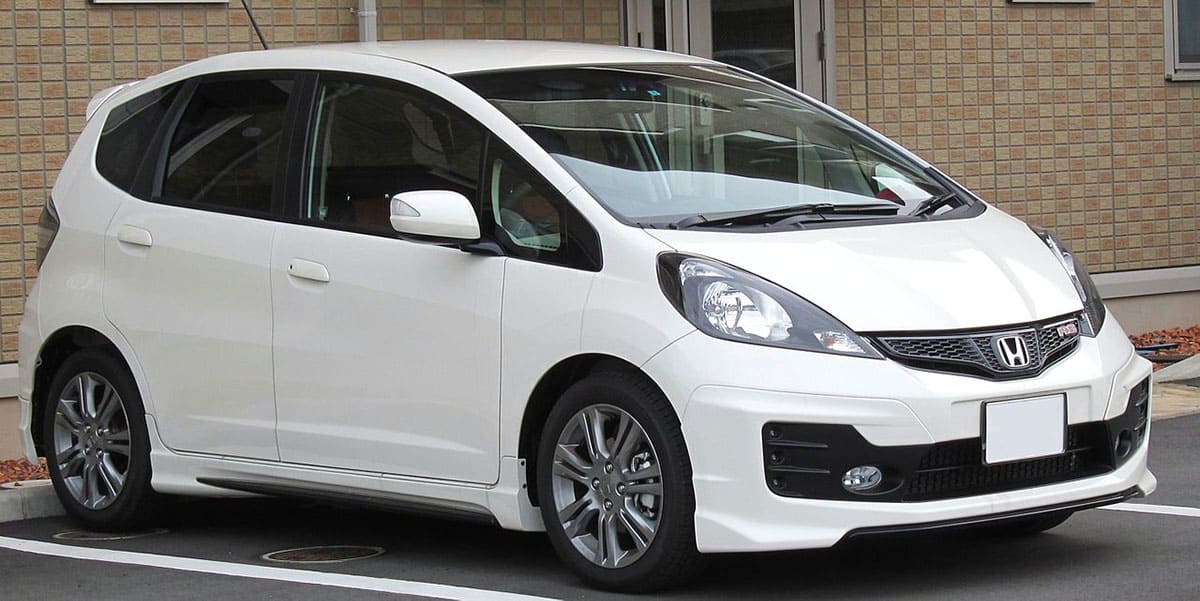 The Honda Fit is one of the most well-regarded subcompacts around. While many worry that subcompacts are not safe to drive, owing to their small size, the Fit scored well on safety tests. Another big worry for small cars is the interior. The Fit's interior is surprisingly roomy and quite luxurious -for a budget vehicle- as well. Performance is better than expected, especially for a car that's primarily meant for driving in the city. Many consider the Honda Fit to be the best car in its class.
12. Skoda Citigo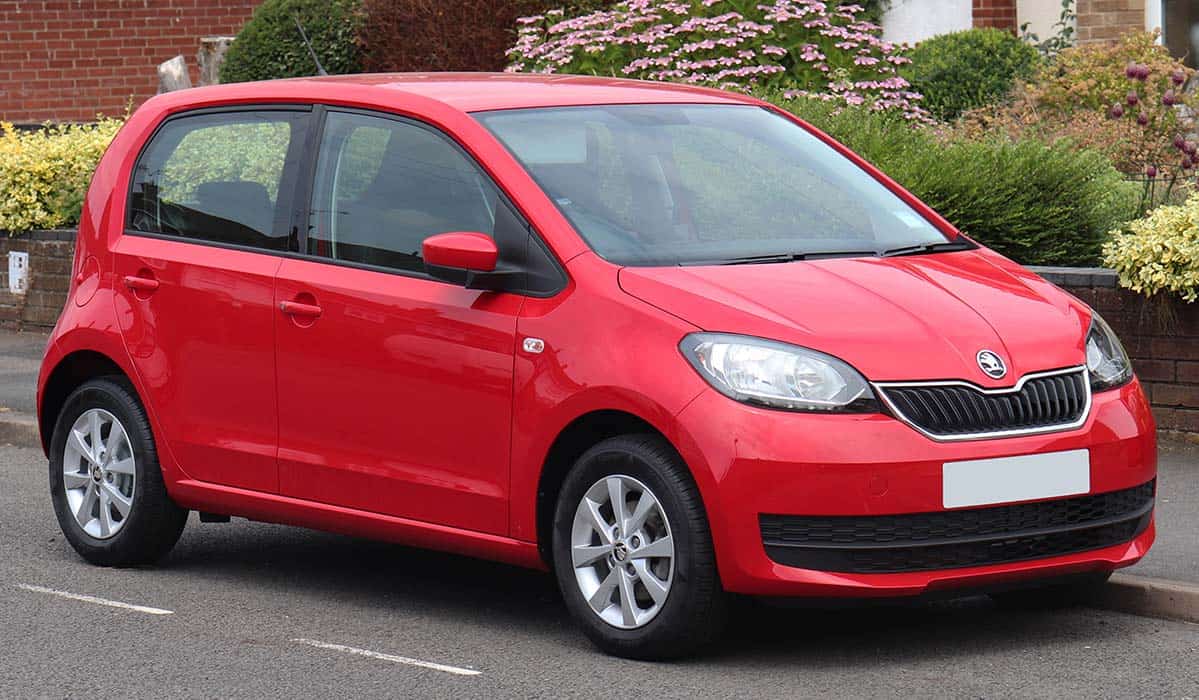 The Skoda Citigo's name says it all. This vehicle is meant for life on the go in the city. One of the most affordable cars in the world, the Citigo is a great choice for new drivers. It offers sharp, nimble steering and surprisingly good looks. Gas mileage is excellent, which helps keep costs down. The interior is a bit buttoned-up but overall is well-regarded for being roomy and comfortable. The basic models come with only basic features but it's hard to complain given the price point. Overall, there aren't many knocks against this affordable car.
11. Hyundai Accent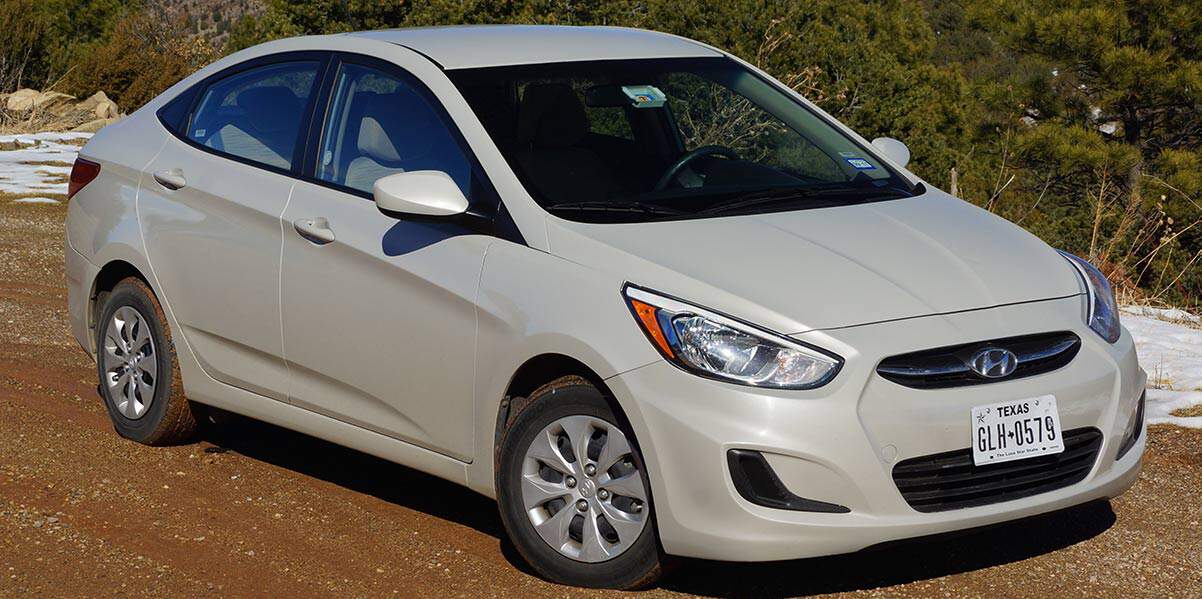 The Hyundai Accent is one of the best subcompacts available, making it great for people learning to drive on. The Accent's great reliability and build quality are especially notable. The car's starting price is quite fair, especially given the overall quality. Acceleration is somewhat underwhelming but newer drivers won't have to worry about being overwhelmed. The seats are quite comfortable and roomy as well, especially for a subcompact. Add it all up and the Accent is a great car for new drivers.
10. Seat Mii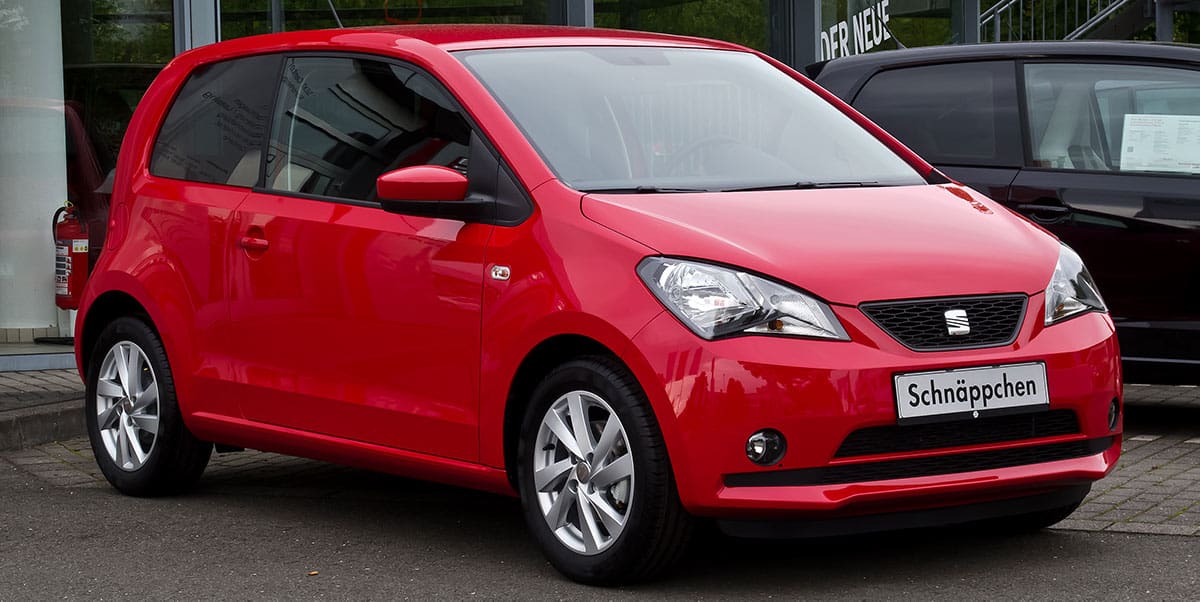 The Seat Mii is a pretty basic car but it's a fantastic bargain. One of the cheaper cars around, the Mii still offers solid performance, great handling, and a comfortable interior. The exterior isn't flashy but it's easy on the eyes. While the Mii is a lot of fun to drive, it's not overwhelming, even for newer drivers. And while the interior certainly doesn't exude luxury, it is well put together. Visibility is also great, something that student drivers will appreciate. An EV will be launched in 2020.
9. Hyundai Elantra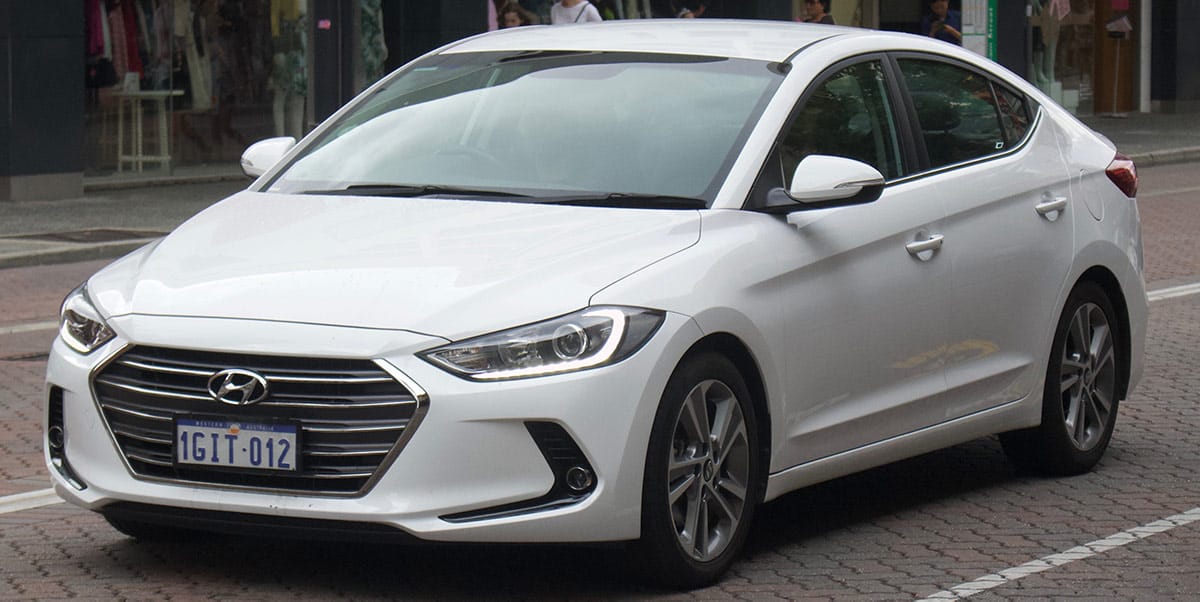 The Hyundai Elantra offers sharp, modern styling and is well-regarded for its reliability. Fuel economy is excellent, especially for a midsize, which helps newer drivers save money at the pump. Performance can be a bit lacking but student drivers will find it plenty capable on the road. The interior is also solid although other cars in its class offer a more upscale experience (often at a higher price). The Hyundai Elantra doesn't excel in many ways but it ticks all the right boxes.
8. Nissan Sentra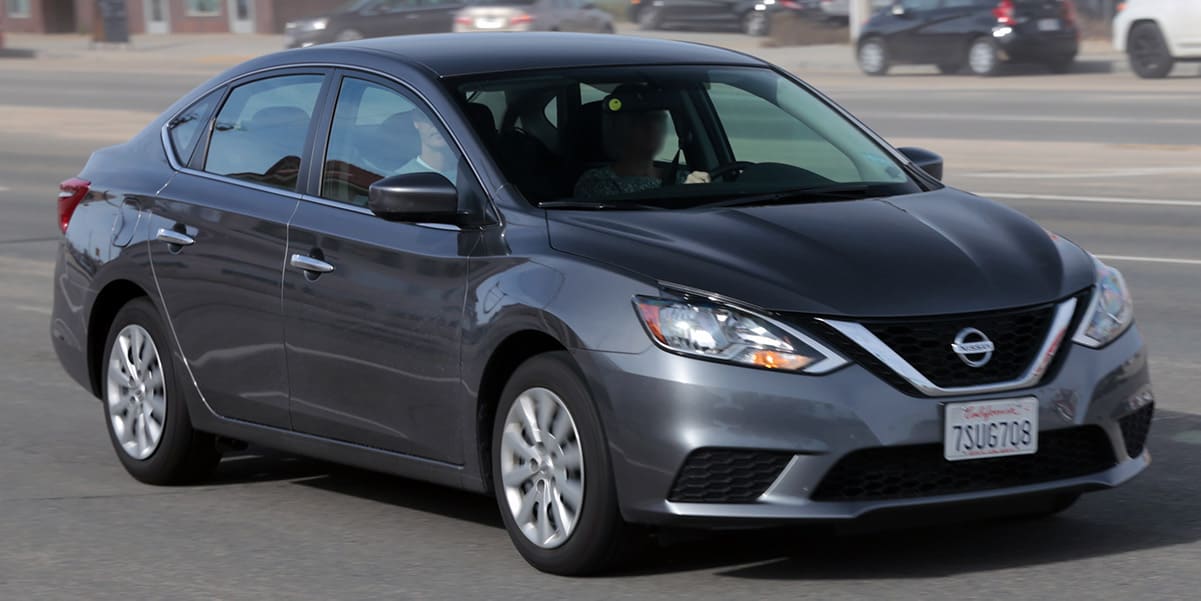 The Nissan Sentra is an affordable compact sedan that offers a solid mix of benefits. It's got a roomy interior, especially for its class, and features plenty of trunk space as well. The interior is comfortable even if a bit dated. Handling is solid and while performance can be a bit underwhelming for experienced drivers, it's perfect for those learning to drive. The Sentra also received high marks in safety tests, so if an accident did occur, passengers would be well protected.
7. Hyundai i10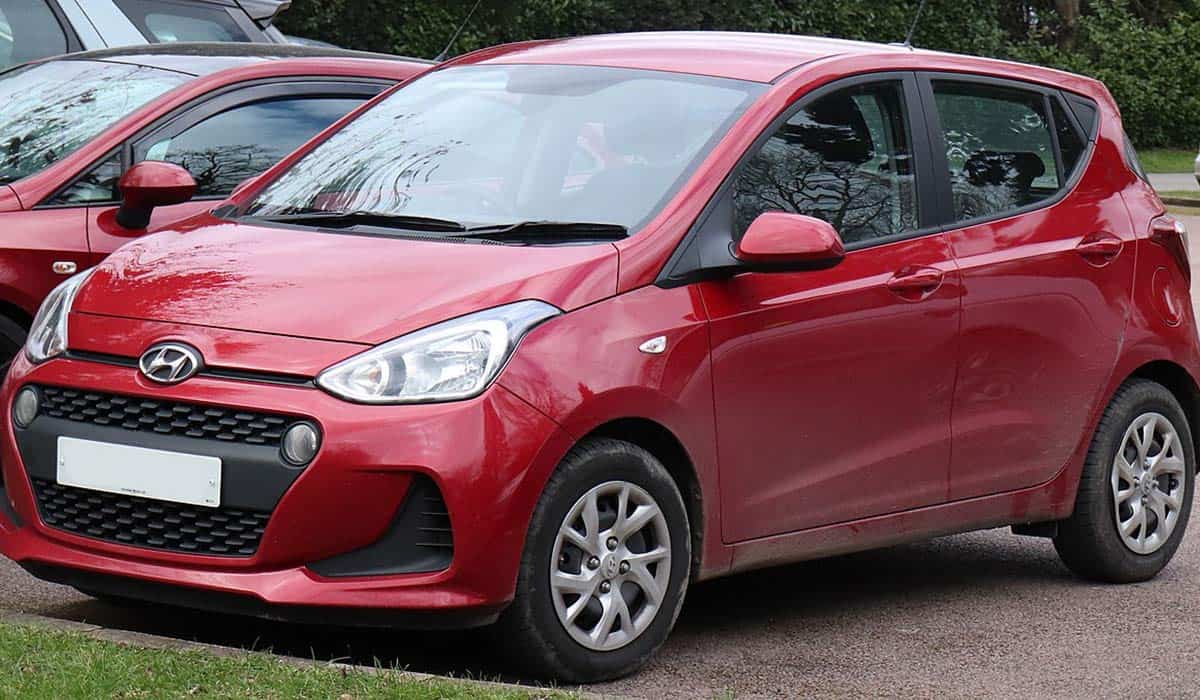 The Hyundai i10 is one of the best city cars money can buy. While more expensive than some other city cars, the i10 is still a great value. The i10 features fantastic styling and a quiet, spacious cabin. The i10 doesn't offer the most tech features but is well-equipped for its class. The infotainment system, in particular, is a bright spot. The car features six airbags and offers solid overall safety. Gas mileage is great and the i10 is well-regarded for its reliability, keeping maintenance costs low.
6. Mazda Demio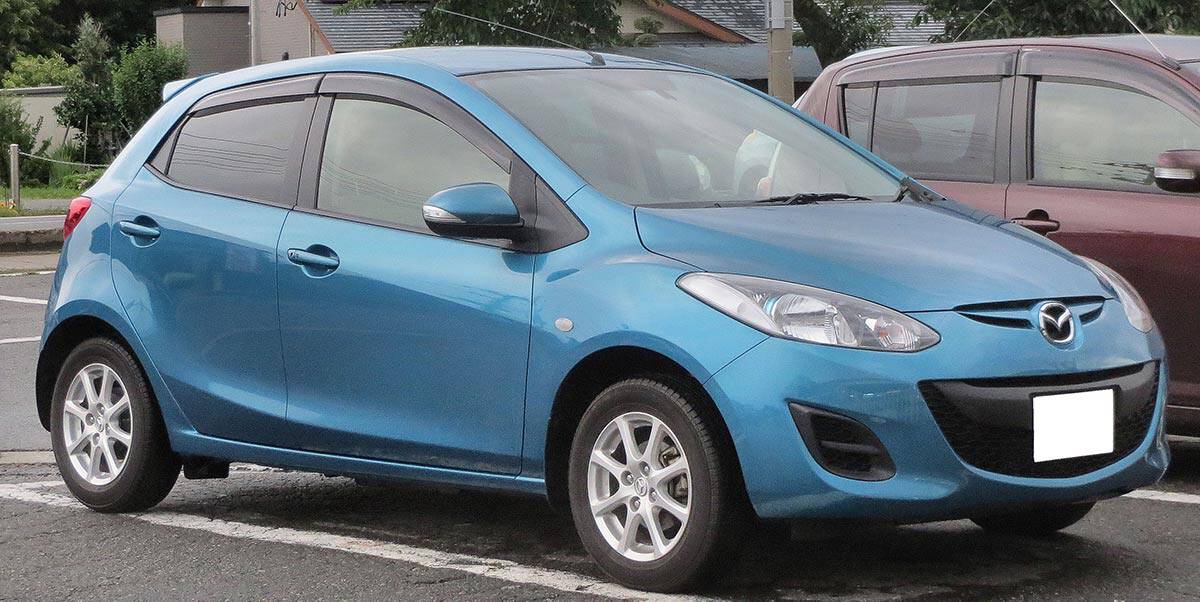 Also known as the Mazda 2, the Demio is an excellent small car. Mazda regularly puts some of the more attractive mid-range cars on the market and the Demio is no different, featuring a handsome exterior and a classy interior. As an entry-level car, the Mazda 2 isn't as refined as some of its larger siblings but many new drivers will appreciate the quality none-the-less. The Demio isn't the fastest car on the road or even in its class but it offers a solid overall driving experience.
5. Kia Optima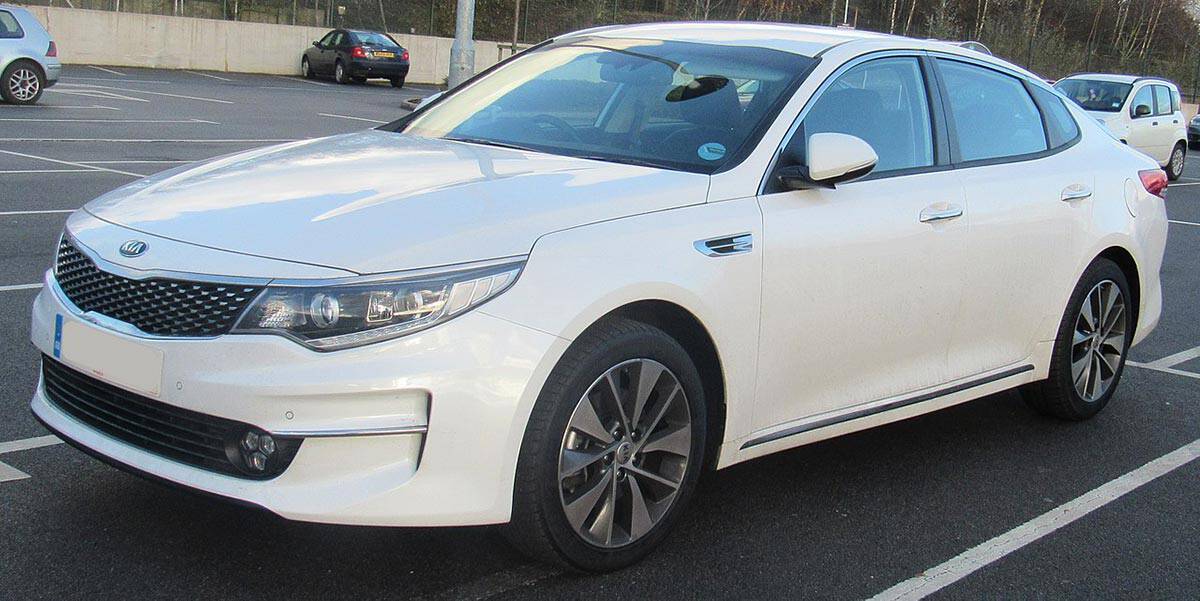 The Kia Optima may be looking a bit dated these days but it's still one of the best deals on the market. The interior is surprisingly nice and the seats are among the most comfortable in its class. While some of its rivals offer stronger performance, the Optima provides a well-rounded driving experience, making it great for new drivers. Overall, the ride is smooth and comfortable. Gas mileage could be improved but is still respectable. The Optima is also one of the safest cars you can buy.
4. Hyundai Sonata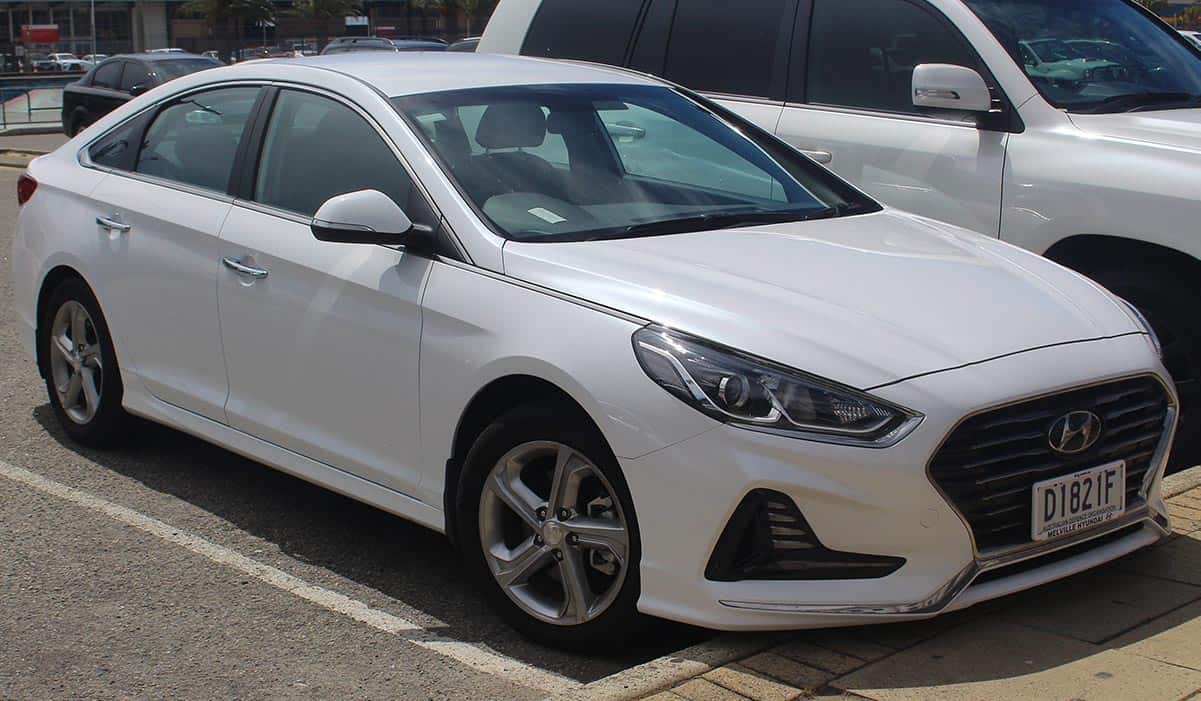 The Hyundai Sonata offers a solid driving experience and is a large, spacious sedan that many will appreciate. While the engine choices aren't awe-inspiring, they do offer enough performance to satisfy most drivers. Add in the Sonata's high safety ratings, decent gas mileage, and low price tag, and this sedan is a great choice for newer drivers. The interior is especially comfortable and the Sonata delivers an overall smooth ride. The Sonata also comes loaded with tech features and features a sharp, modern design philosophy.
3. Kia Picanto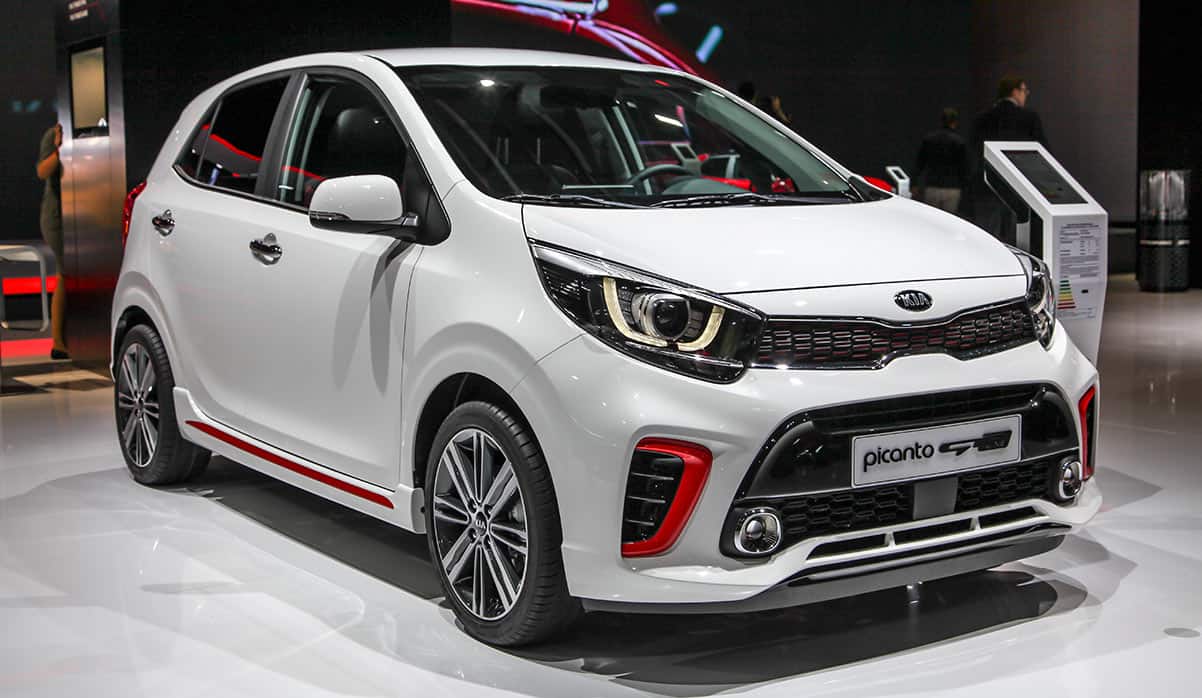 Some believe that the Kia Picanto is, dollar for dollar, the best car on the planet. This subcompact is small but comes with an even tinier price tag. Averaging roughly 50 miles per gallon, the Picanto is friendly at the pump as well. The available engine options pair well with the PIcanto's small size, providing plenty of power for a surprisingly fun drive. Kia has also established itself as one of the most reliable car brands in recent years, and the Picanto scores well in regards to safety.
2. Mazda 6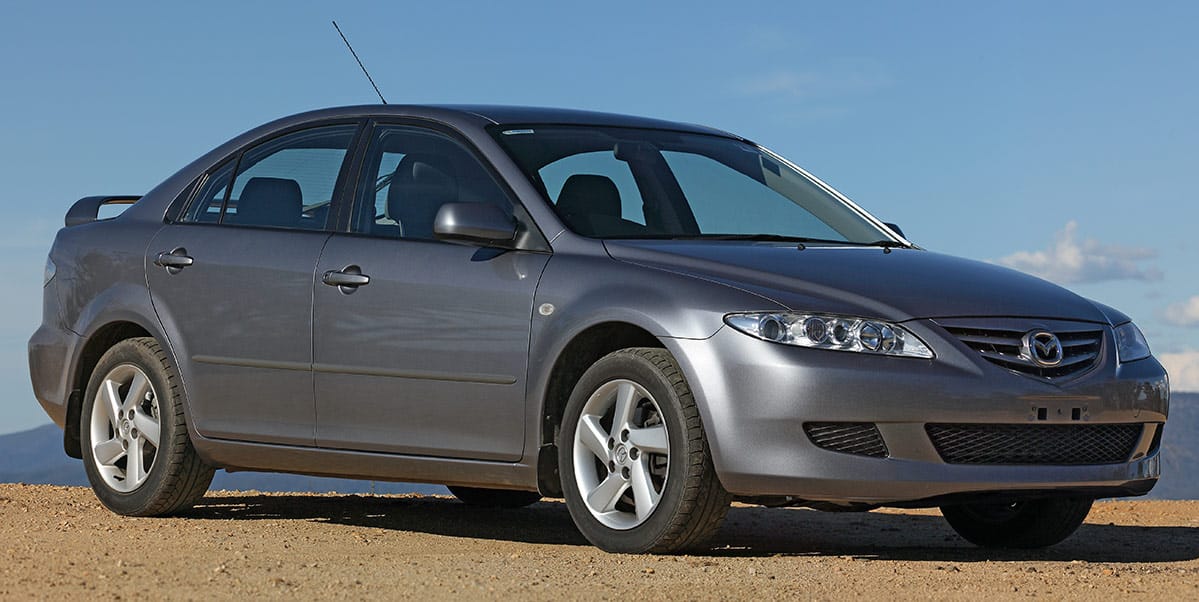 The Mazda 6 is one of the most well-regarded midsize vehicles on the market. With attractive, elegant styling and a premium cabin, the Mazda 6 often seems a bit more luxurious than its mid-range price would suggest. The Mazda 6 also features sharp, athletic handling and strong engine options. The turbo-charged engine is a bright spot, although new drivers might be better served by a tamer option. Gas mileage is respectable as well and the Mazda6 comes with a good mix of technology features.
1. Kia Rio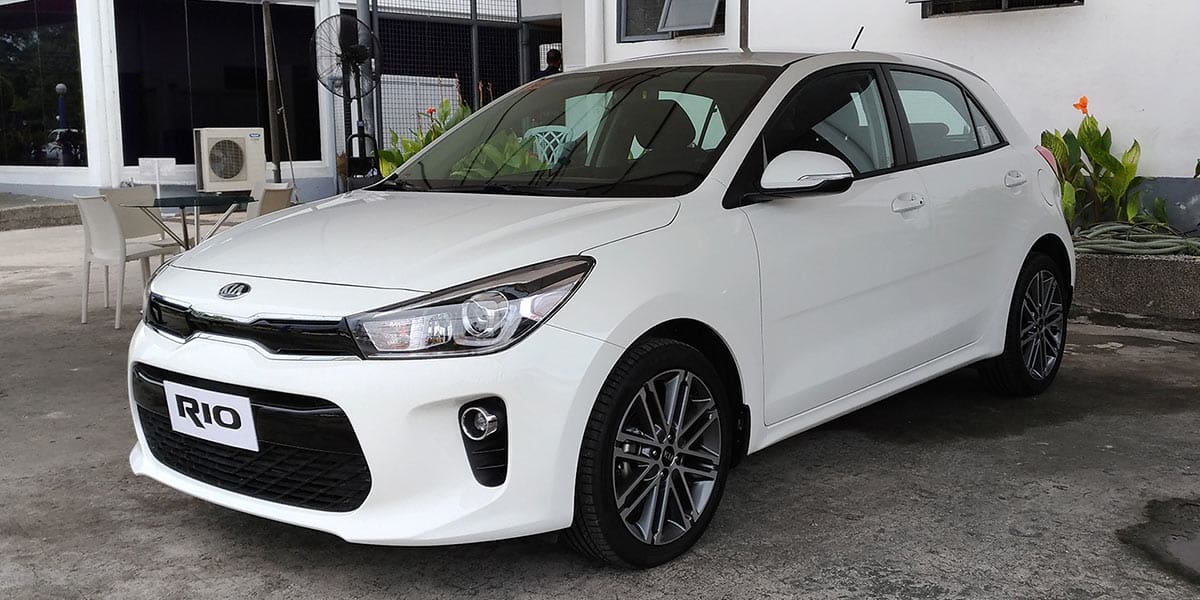 It can be hard to stand out in the crowded subcompact market, especially with so many companies selling good options. However, the Kia Rio does manage to stand out from the competition, offering great reliability, excellent handling, and peppy engine options. The Rio is also a safe car to drive and while tech options are somewhat limited, especially for the base model, it's hard to complain given the car's low starting price. Ultimately, the Kia Rio is a great choice for those just learning to drive.