Dirty Car Window Art – Home-Made Masterpieces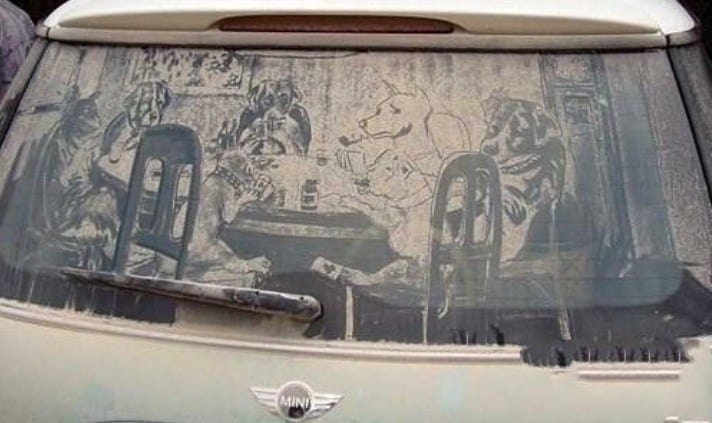 Dogs Playing Poker may refer to any of a series of paintings by lesser-known American artist Cassius Marcellus Coolidge, which appeared from 1894 until about 1910. They're iconic, even if their creator isn't, and for good reason: the irony and sense of humor is self-evident, and who doesn't love puppies? Recreated with longing attention to detail on the back of someone's Mini Cooper, there's a whole additional layer of interpretation to this piece of Americana as drawn on a British car.
Did you notice that the white dog smoking the pipe is cheating? Maybe pay more attention next time.