Here's The Best Military Drones From Around The World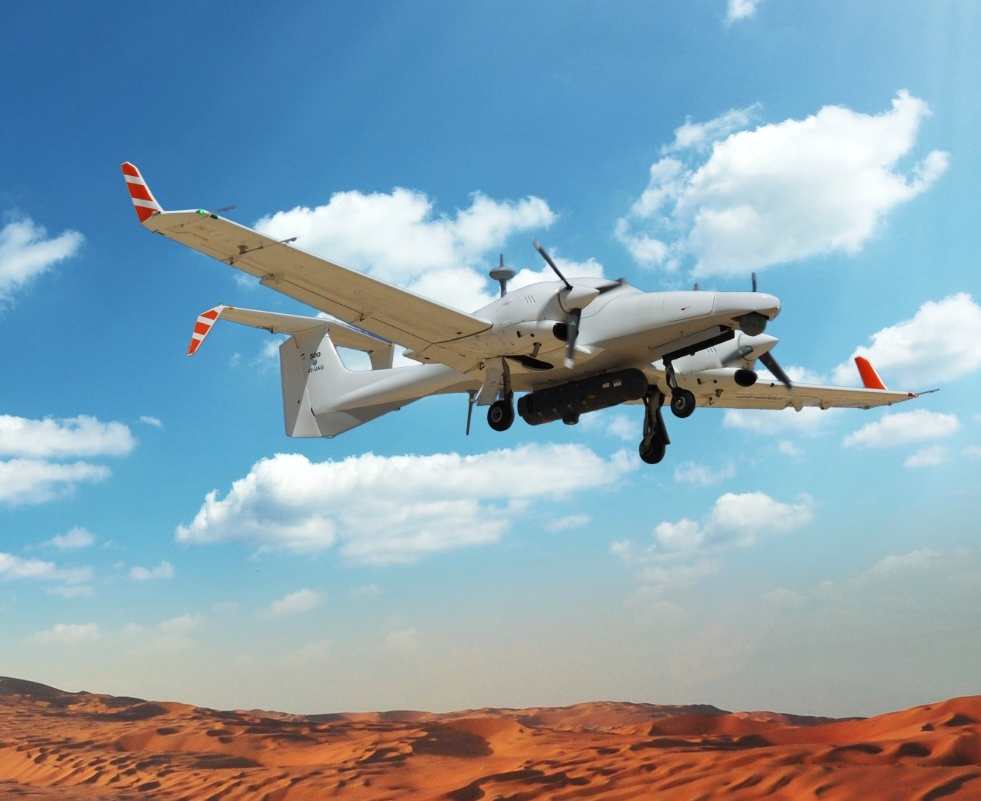 Insitu ScanEagle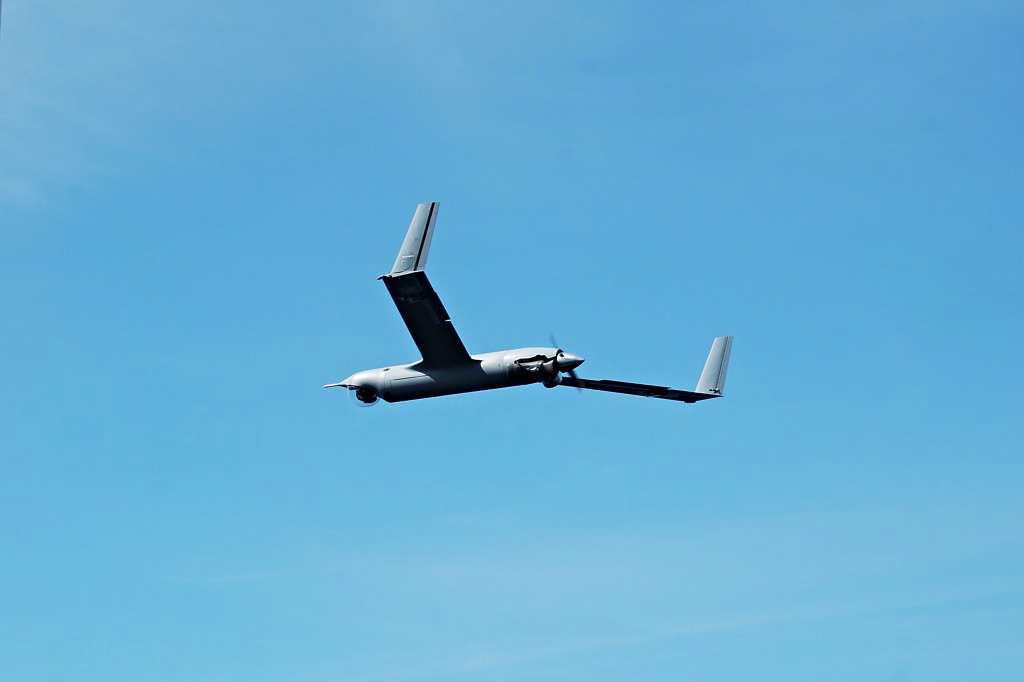 Boeing's subsidiary, Insitu, created the ScanEagle as a small, low-altitude, long-endurance drone used primarily for reconnaissance. It's operating empty weight is 35 pounds, and it has a flight life of over 24 hours. This is perhaps its greatest asset – as it can perform day-long duties which increases likelihood of mission accomplishment.
The unmanned aerial vehicle (UAV) stands roughly five feet tall with a wingspan over 10 feet. In addition to recon efforts, it also aids the U.S. Navy, U.S. Marine Corps and Australian Army in search and rescue, wildlife monitoring, border control, battleground damage, and more. It can reach altitudes of a whopping 20,000 feet and get up to 92 mph. Impressive auto-bird, wouldn't you say?
Insitu ScanEagle cost: $800,000 per unit
Chengdu Pterodactyl I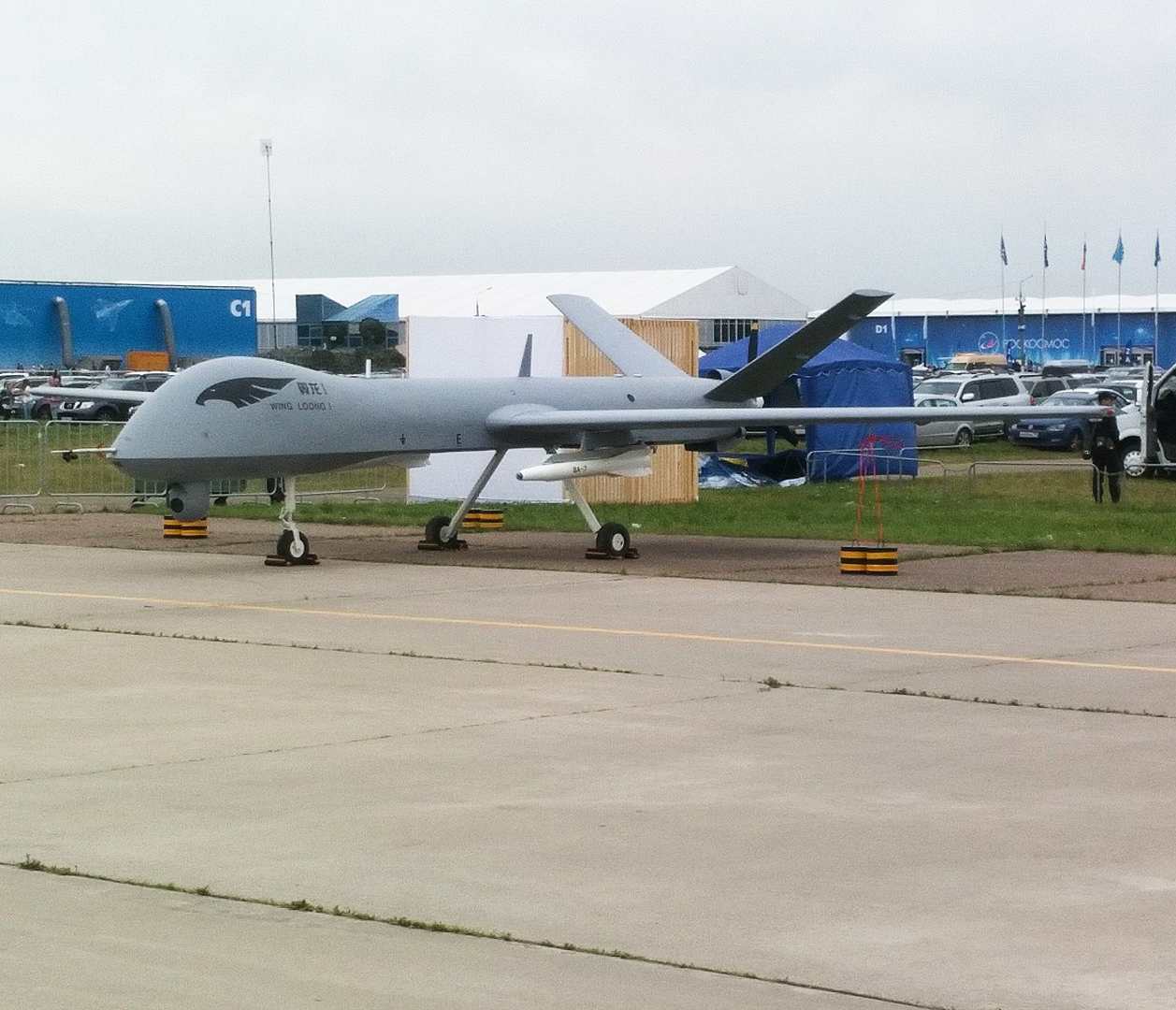 The Pterodactyl I is also known by the title Wing Loong. That's the name it is referred to in its country of origin, China. Classified as a MALE UAV (Medium Altitude Long Endurance unmanned aerial vehicle), Chengdu Aircraft Industry Group, makers of premier Chinese fighter jets as well as other aircraft, produced the Pterodactyl I to excel in aerial recon. This military drone is designed almost exclusively for imaging, although weapons can be attached if the need arises.
It is about 30 feet long with a 46-foot wingspan, and stands roughly 9 feet tall. The Pterodactyl I has a maximum speed of 180 miles per hour, reaches a maximum altitude of 16,500 feet and can remain in the air for almost a full day – 20 hours.
Chengdu Pterodactyl 1 cost: $1 million per unit
Kratos XQ-58 Valkyrie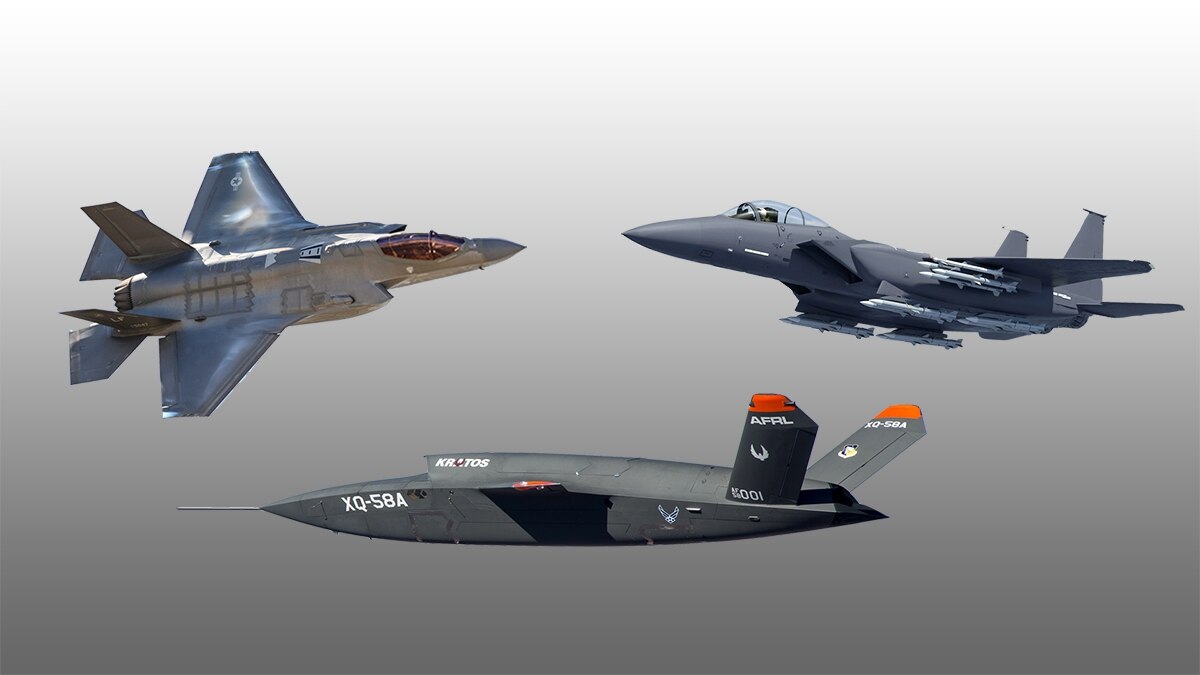 This is one of the drones that is changing the game. Futuristic, yet functional and affordable (by military terms, at least.) Initially designated as the XQ-222, the Valkyrie UCAV (unmanned combat aerial vehicle) completed its first flight in March of 2019 as the XQ-58 Valkyrie. It is designed by Kratos Defense & Security Solutions as a force multiplier underneath the U.S. Air Force Research Labratory's LCAAT portfolio – LCAAT stands for Low Cost Attritable Aircraft Technology.
The XQ-58 Valkyrie is meant to accompany an F-22 Raptor or a F-35 Lightning II on combat missions as a 'loyal wingman', scouting ahead of the fighter or even taking a hit from enemy fire – if necessary. The XQ-58 is roughly 28 feet long with a wingspan of 22 feet. This thing is fast. It can reach speeds of almost 700 miles per hour along its 2,500 mile flight range.
Kratos XQ-58 Valkyrie cost: $3 million per unit
Aeronautics Defense Dominator XP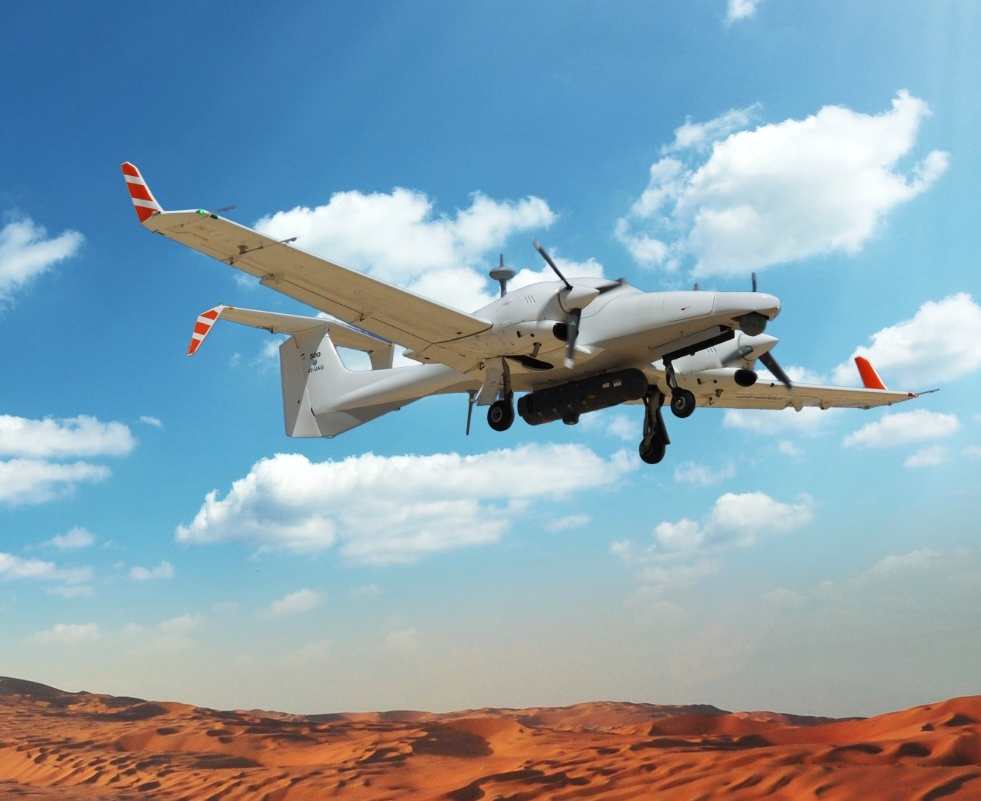 In reference to this behemoth, Aeronautics Defense Systems says, "Dominator XP Medium Altitude Long Endurance UAS (MALE UAS) serves as a strategic asset, providing comprehensive ISR missions at ranges beyond line-of-sight. The Dominator mission system is characterized by a multiple-purpose payload such as EO, SAR, ELINT COMINT, and MIST, and by extended operation capability over long range, enabling the platform to perform a wide range of military or civilian missions, over land and sea."
The UAS is 26 feet long with a 44-foot wingspan. It goes fast and high, too, reaching speeds north of 215 mph and over 30,000 feet of altitude.
Aeronautics Defense Dominator XP cost: $3.75 million per unit
RQ-21 Blackjack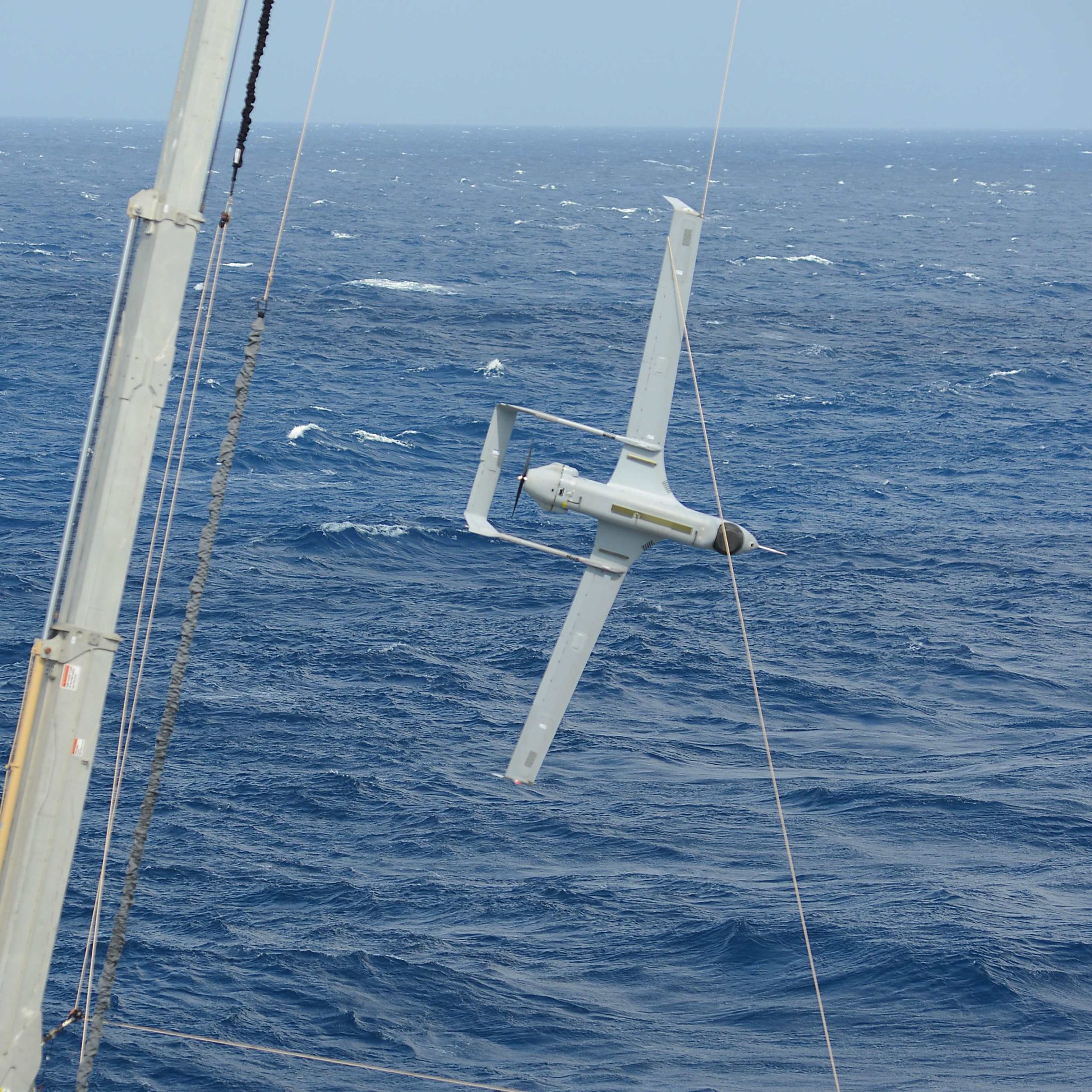 The second product of Insitu on this list, the RQ-21 Blackjack is a small tactical unmanned aircraft system – a need for the U.S. Navy specifically. Designed to operate off both land and sea, the rapid transition between land and maritime environments sets the Blackjack apart.
Blackjack's open payload architecture is customized with imagers, communication systems, electronic warfare, signals intelligence capabilities and other tools to give the warfighter a look ahead in all operational environments. It is eight feet long and has a wingspan of 16 feet. It's maximum takeoff weight is 131 pounds, it flies for over 16 hours on end, and can reach speeds up to 105 miles per hour. This smaller drone packs a punch in terms of productivity.
RQ-21 Blackjack: $5.3 million per unit
RQ-170 Sentinel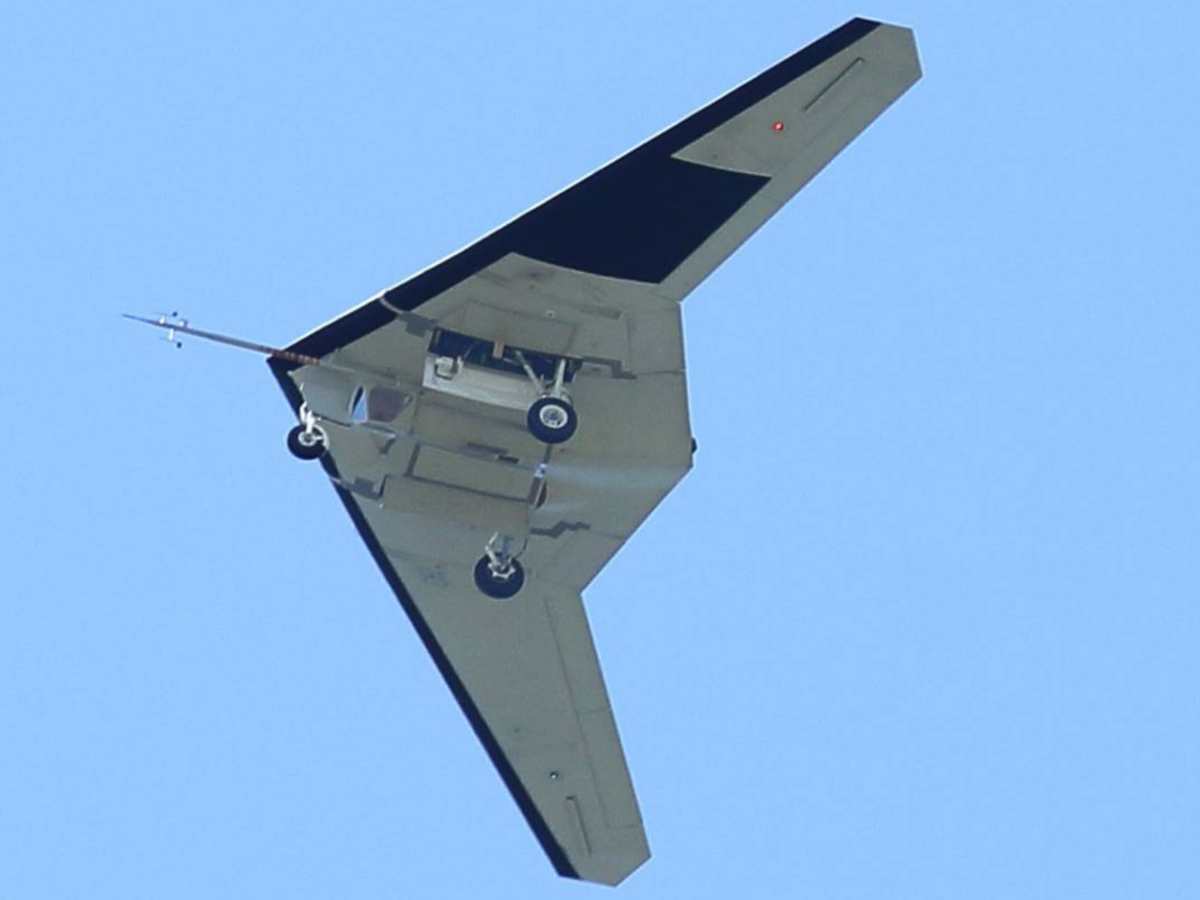 This one is shrouded in secrecy. There's not a lot of confirmed information out there, other than it is produced by Lockheed Martin, operated by the U.S. Air Force, and the Central Intelligence Agency plays a hand in what its used for.
Anyone think that it looks a lot like the B-2 Spirit stealth bomber? It strikes an uncanny resemblance. Here's what we do know: the 30th Reconnaissance Squadron at Creech Air Force Base, Nevada, operates the RQ-170 Sentinel. The $6 million price tag is more hear-say, and unconfirmed reports from aviation professionals, than it is hard fact. Still, there's no questioning the RQ-170, whatever it is used for, isn't cheap.
RQ-170 Sentinel: $6 million per unit
Boeing A160 Hummingbird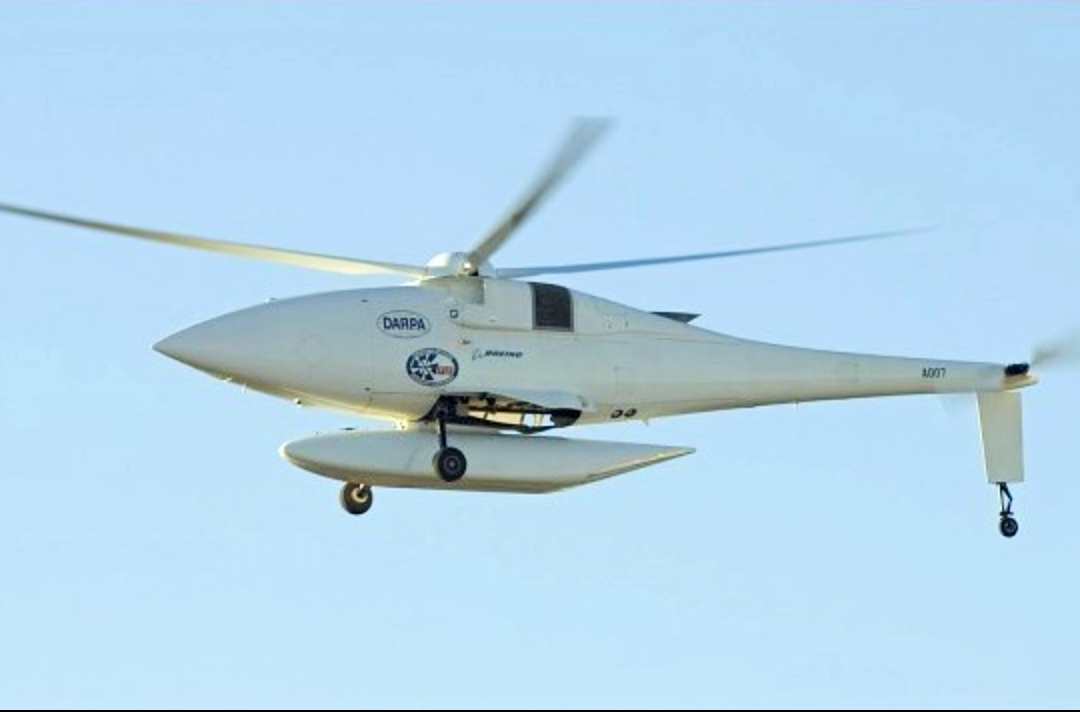 You don't often see a drone helicopter!
In its military designation, it's the MQ-18 Hummingbird. But however you prefer to refer to it, the Hummingbird is a UAV helicopter – but it's one of the more dated UAVs on this list and its military use was quite short lived. The MQ-18 was initially funded by the US Army and US Navy, but by 2012 the program was cancelled citing extensive delays and maintenance issues. Vibration of the aircraft was a continual problem. The Hummingbird was 35 feet long with a rotor diameter of 36 feet. It had an impressive 24-hour endurance and could reach altitudes of 30,000 feet. 
Boeing A160 Hummingbird: $6.3 million per unit
MQ-8 Fire Scout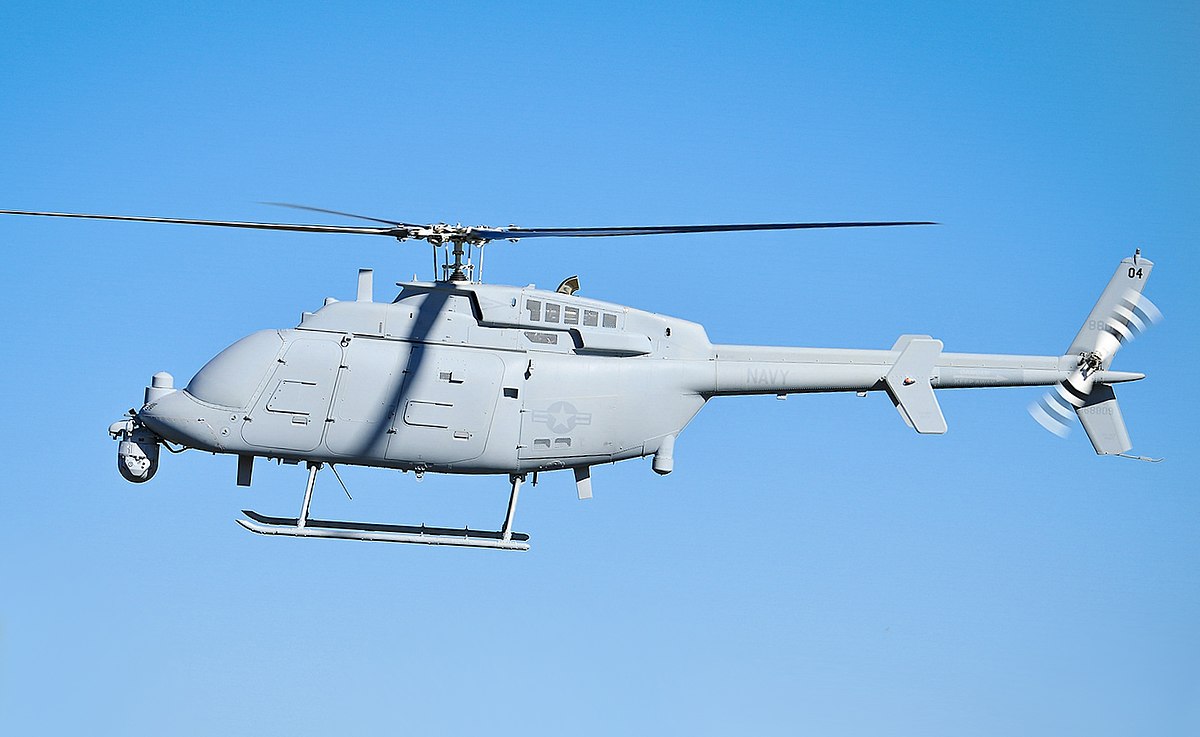 We spoke too soon, because here's another drone helicopter. The MQ-8 Fire Scout – a product of Northrop Grumann – is an autonomous helicopter system that provides real-time Intelligence, Surveillance, Reconnaissance and Target-acquisition, laser designation, and battle management to tactical users without relying on manned aircraft or space-based assets.
The Fire Scout maintains an endurance time over 11 hours, measures 34.7 feet long, 8.7 feet wide and 10.3 feet tall. It's labeled as a 'force protection multiplier' due to its increased hover surveillance time. It's first flight was in 2000 and it's served with the U.S. Navy ever since.
MQ-8 Fire Scout: $15 million per unit
Thales Watchkeeper WK450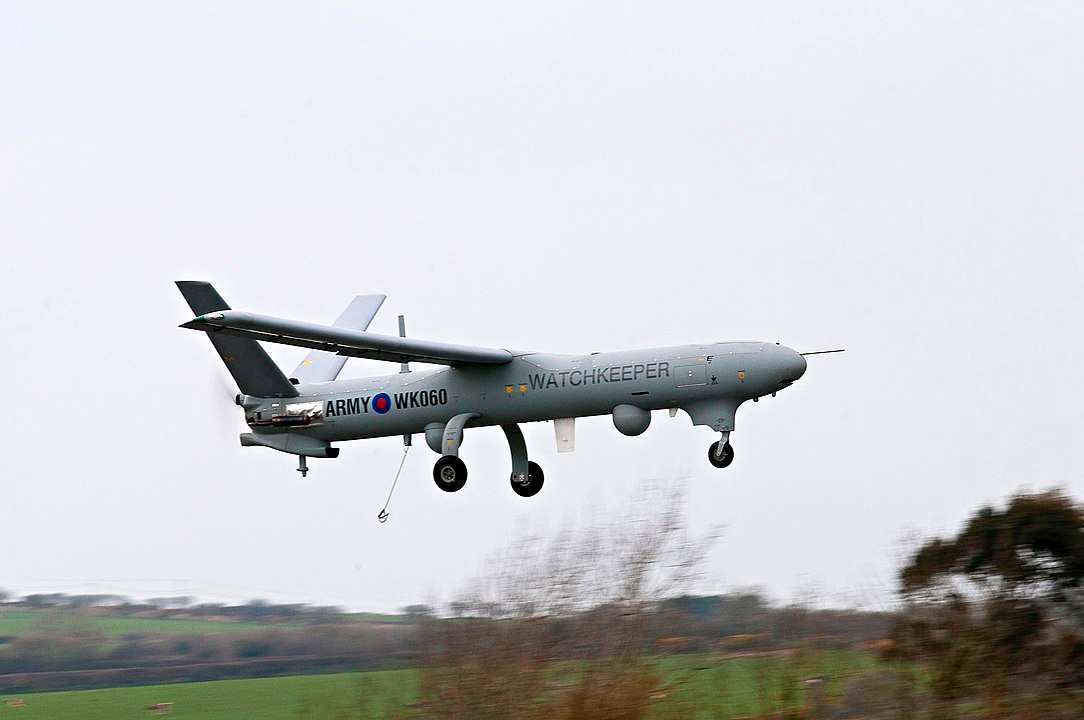 Drones are being produced at cheaper rates for better performance today – but before we got to this point, we had to slog through the early phases of UAV. Enter: the Watchkeeper. The British Army uses the Watchkeeper WK450 for intelligence, surveillance, target acquisition and reconnaissance. It's not the prettiest or stealthiest bird, but it works. Its first flight was in 2010 but it didn't reach initial operability until 2018 (although there are reports that it was used in Afghanistan as early as 2014).
The UAV is a joint venture from Elbit Systems and Thales Group and is based of the Elbit Hermes 450. The Thales Watchkeeper WK450 is capable of remaining in air for upwards of 17 hours.
Thales Watchkeeper WK450: $16.6 million per unit
MQ-1B Predator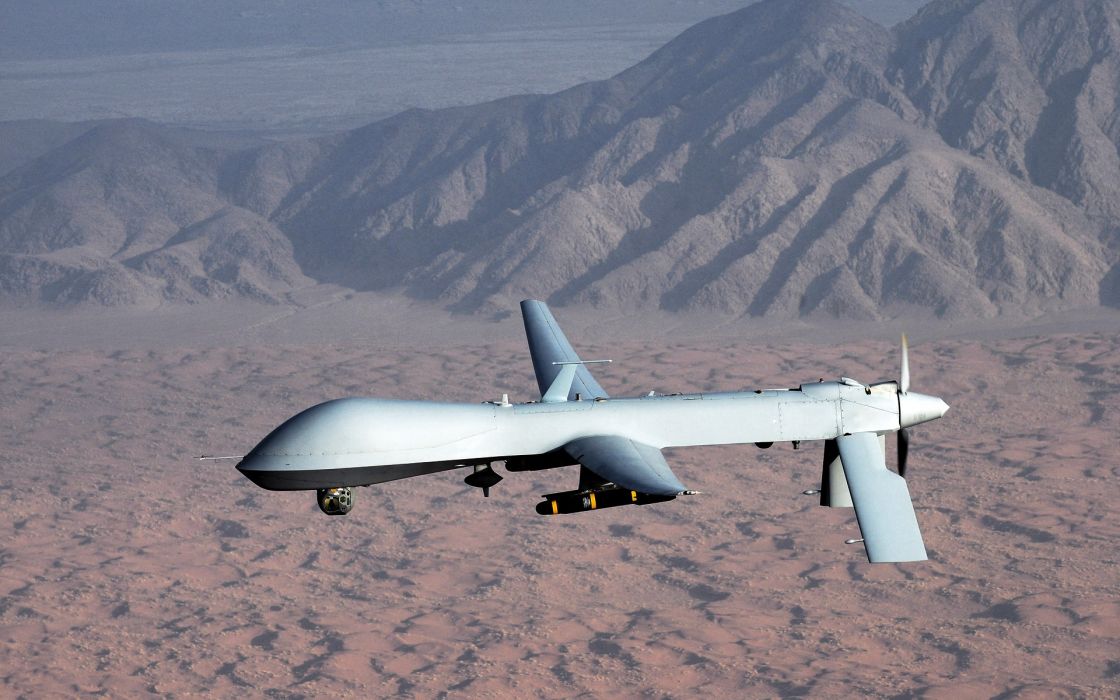 From the U.S. Air Force, "The MQ-1B Predator is an armed, multi-mission, medium-altitude, long-endurance remotely piloted aircraft that is employed primarily as an intelligence-collection asset and secondarily against dynamic execution targets. Given its significant loiter time, wide-range sensors, multi-mode communications suite, and precision weapons, it provides a unique capability to perform strike, coordination and reconnaissance (SCAR) against high-value, fleeting, and time-sensitive targets."
The MQ-1B is 27 feet long with a 55-foot wingspan, it's max speed is north of 140 miles per hour and it has a range of 770 miles. The MQ-1B Predator is produced by General Atomics.
MQ-1B Predator: $20 million per unit
Northrop Grumann Firebird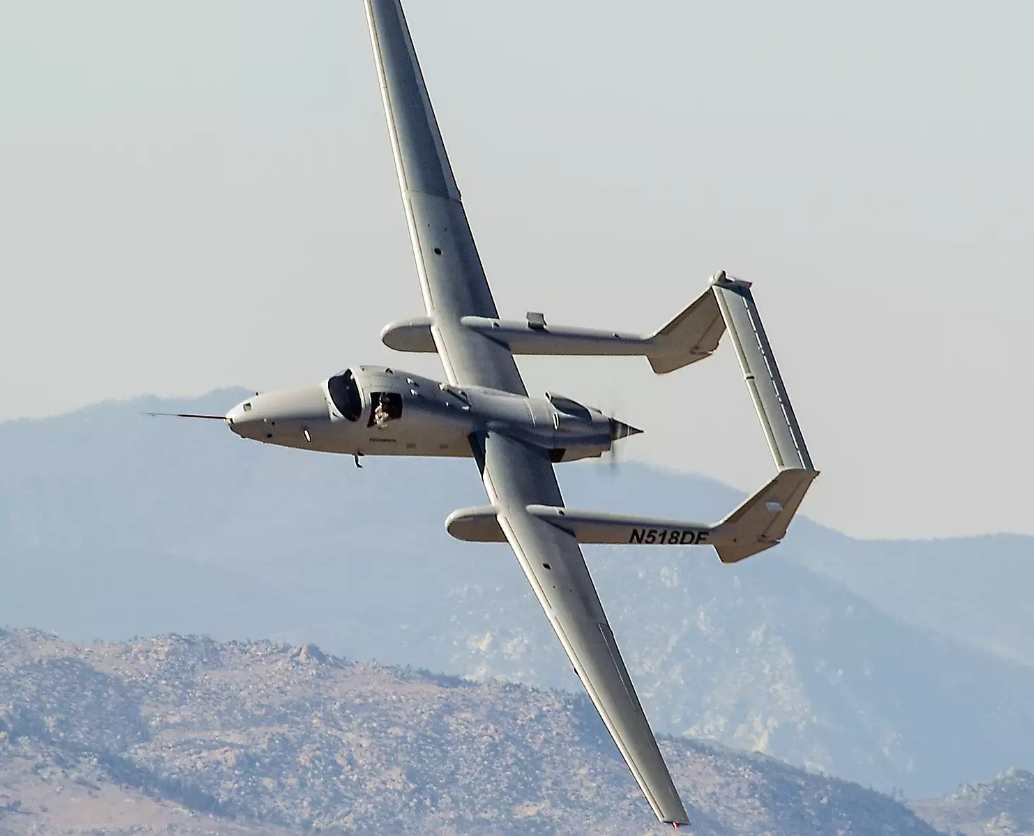 There are certain UAV that are referred to as hybrids. This is one of them. The Northrop Grumann Firebird can be flown by a pilot, autonomously or remotely – making it an OPV (Optionally Piloted Vehicle). It's predominant capability is its versatility.
Obviously the manner of piloting the aircraft is quite versatile – but its payload configuration, line-of-sight or beyond-line-of-sight operations and surveillance/reconnaissance give it next-level versatility. The Firebirds first flight was in 2010. It's 34.5 feet long with a huge 74-foot wingspan. It has a 45-cubic foot internal weapons bay and can take off with more than 7,000 pounds to its name. Maximum flight time is over a full day! It can remain in flight for nearly 30 hours. Woah.
Northrop Grumann Firebird: $20 million per unit
Dassault nEUROn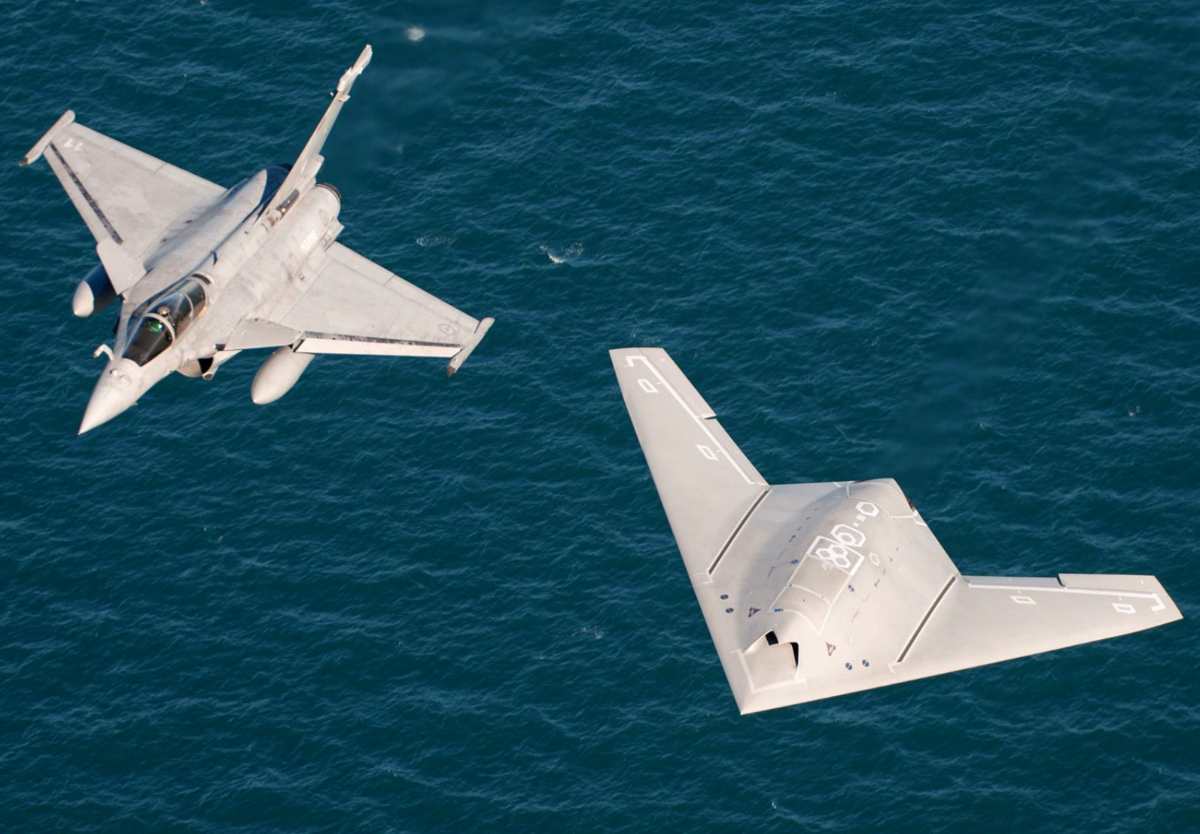 Dassault makes a lot of products for multiple European nations – and this is one of them. The nEUROn is an experimental combat UAV designed and spearheaded by Dassault Aviation, but it is done so in accordance with several European nations.
The design, innovations, and technological experience gained from France's latest UAV is meant to be shared with the nations of Greece, Italy, Spain, Sweden, and Switzerland so those countries can go on to produce their own remotely or autonomously piloted aircraft. The Dassault nEUROn – which is designed to function in combat zones – is 31 feet long with a 41-foot wingspan, it reaches a maximum speed well over 600 miles per hour.
Dassault nEUROn: $25 million per unit
Elbit Hermes 900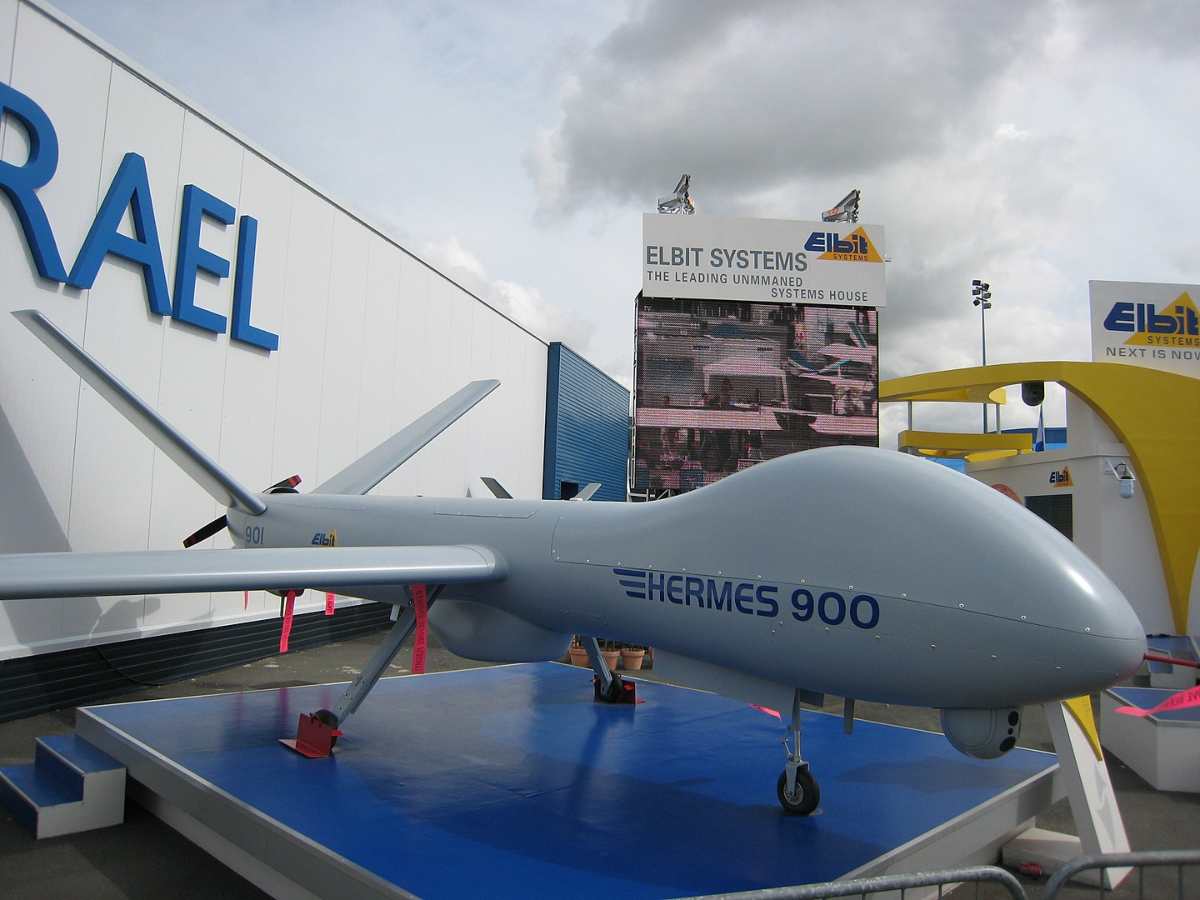 Elbit Systems speaks of their premier drone like this, "Hermes 900 is our next-generation multi-role MALE UAS. It features over-the-horizon, persistent multi-mission, multi-payload capabilities with a class-leading payload carrying capacity of 350 kg. Hermes 900 is capable of performing missions for area dominance and persistent ISTAR (intelligence, surveillance, target acquisition and reconnaissance)."
The medium altitude, long endurance drone is 27 feet long with a 49-foot wingspan and a maximum speed of roughly 145 miles per hour. It has quite a long endurance time as well, capable of staying in the air for a day and a half.
Elbit Hermes 900: $25 million per unit
CASC CH-5 Rainbow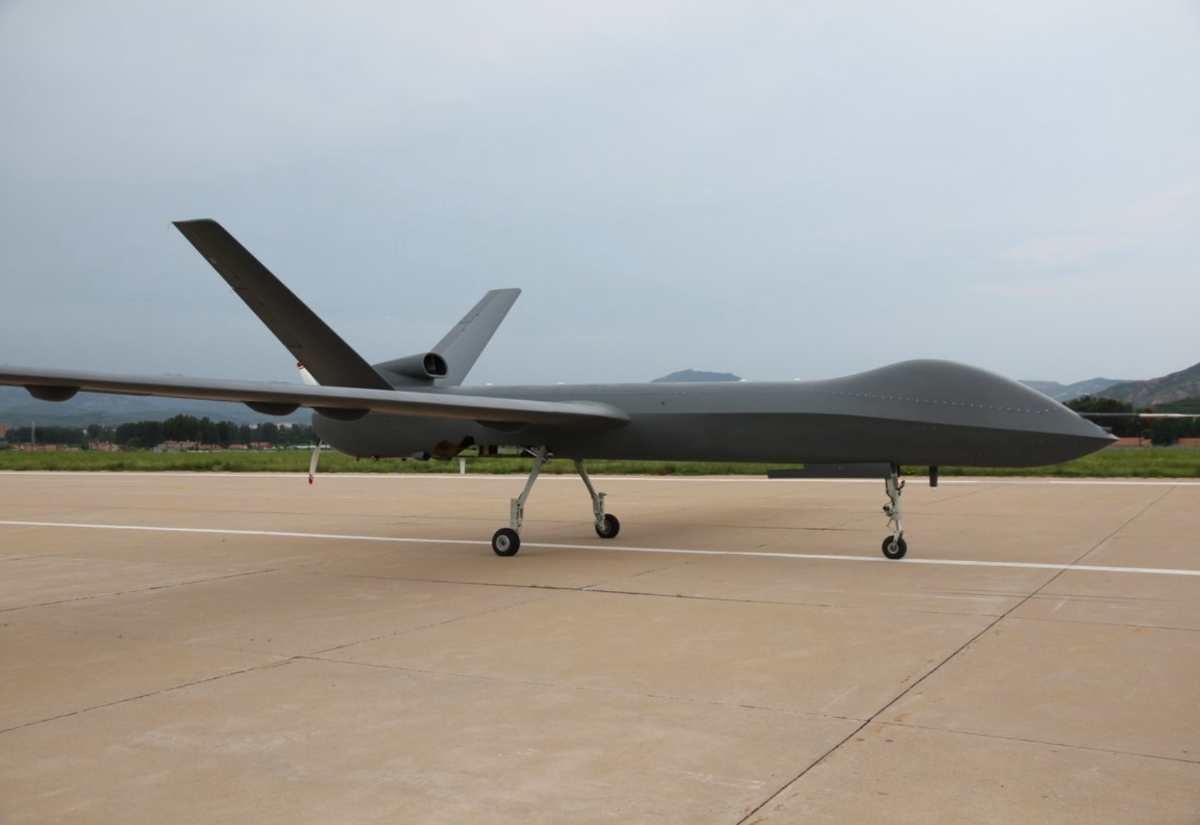 The Rainbow line of UAV's has been China's best offering in remotely piloted aircraft. The latest, the CH-5 Rainbow (a CH-7 is in development) is a product of the China Aerospace Science & Technology Corporation. It's an UAV designed for combat sequences and is operated by both China and Saudi Arabia. Several sources have likened the CH-5 to the American MQ-9 Reaper in terms of both form and function.
However, Chinese officials tout it as being half the price of the Reaper. The CH-5 has been in service since 2017. It's exact specifications are unknown, but as we said – it's quite similar to the MQ-9 which you will read about shortly.
CASC CH-5 Rainbow: $30 million
IAI Eitan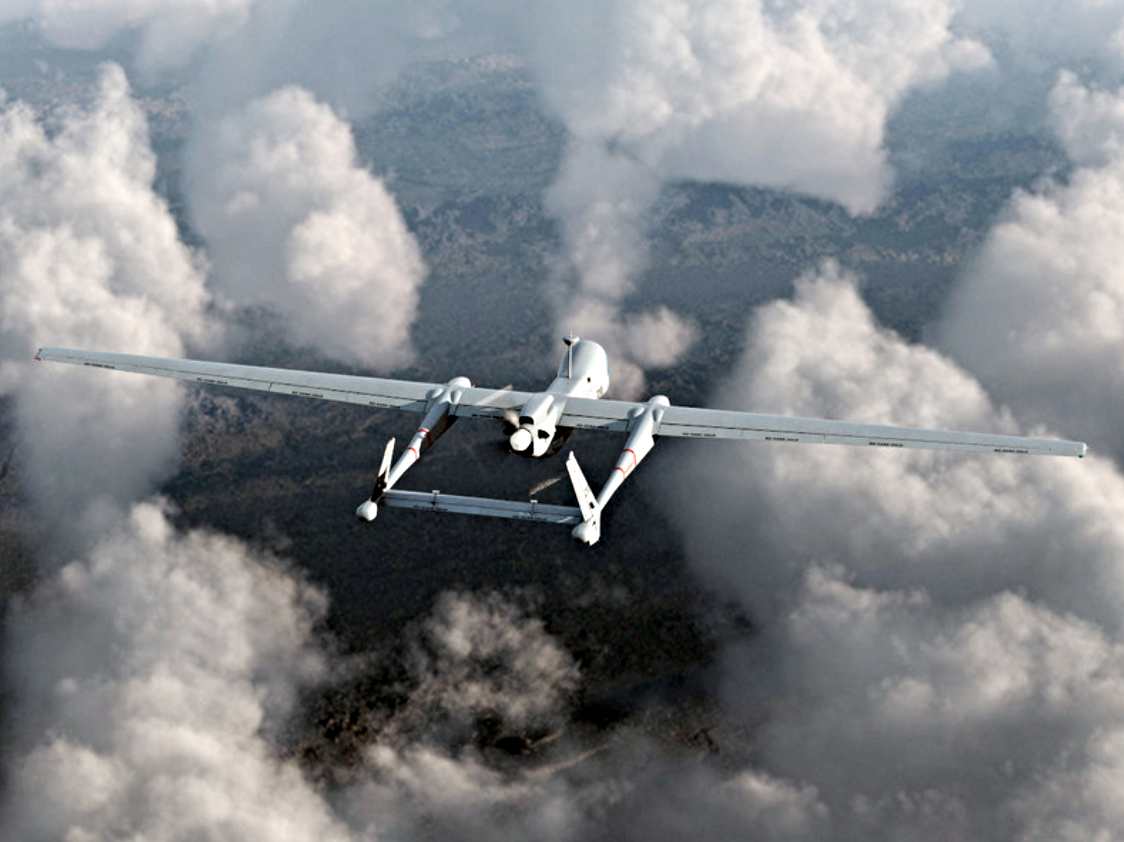 The Israeli-born UAV is a big one….and a pricey one. It's a large drone that is shrouded in secrecy; its capabilities and specifications aren't verified. What we do know is that is has a very high ceiling, a very long endurance time and is a verified beast in terms of ordnance carrying capabilities.
It's reported to fly as high as 45,000 feet, as long as 72 hours (!!!) and has munition-carrying capabilities. It's roughly 45 feet long with an 86-foot wingspan, can take off at a max weight of nearly 12,000 pounds and reach speeds north of 250 miles per hour. How about that for some statistics?
IAI Eitan: $35 million
NORINCO Sky Saker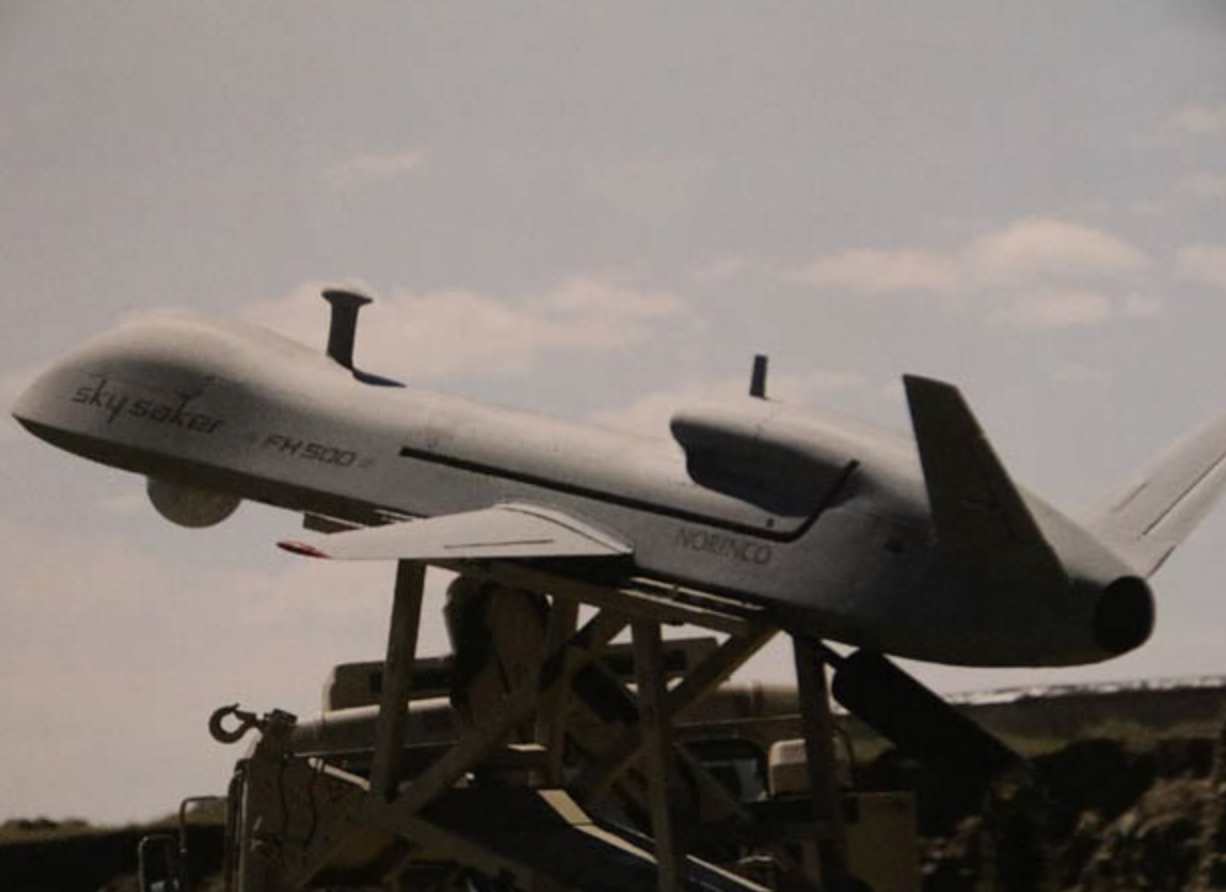 Chinese weapons producer NORINCO usually dabbles in armored vehicle and small arms. But they're newest venture into UAVs is represented by the brand new Sky Saker. China expects to field the Sky Saker in the next few years, and Pakistan is reportedly interested in the drone as well. The NORINCO Sky Saker is loosely based off the Chengdu Pterodactyl. It's intelligence/surveillance/reconnaissance role will be augmented by attack capabilities – the likes of which are not publicly known. 
NORINCO Sky Saker: $55 million
MQ-9 Reaper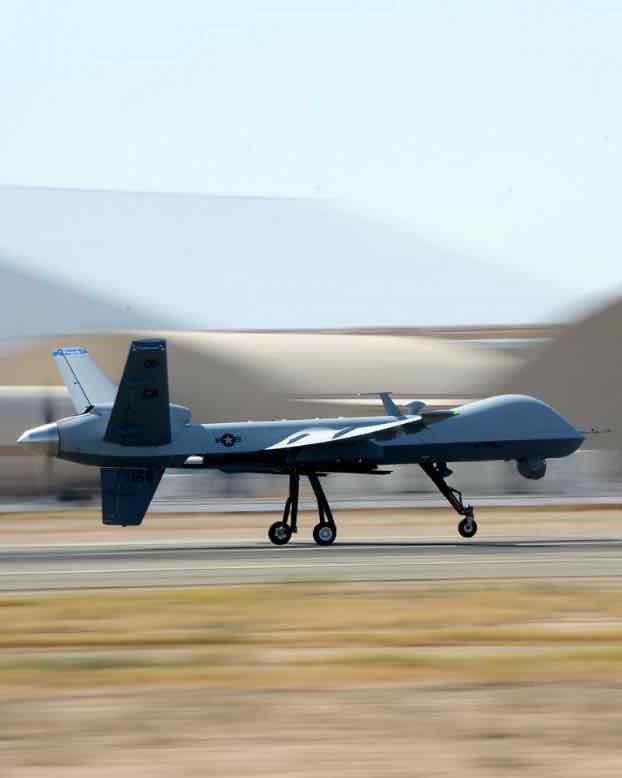 Representing the 9th iteration of the MQ series of remotely piloted aircraft, the MQ-9 Reaper is an, "armed, multi-mission, medium-altitude, long-endurance remotely piloted aircraft that is employed primarily against dynamic execution targets and secondarily as an intelligence collection asset."
The Reaper is based off the MQ-1 Predator and can be transported in a C-130 Hercules. There are currently as many as 93 MQ-9 Reapers in service with the U.S. Air Force. It is 36 feet long with a 66-foot wingspan, can fly up to 1,150 miles and has a service ceiling north of 50,000 feet. It entered service in 2007.
MQ-9 Reaper: $64.2 million per unit
EADS Talarion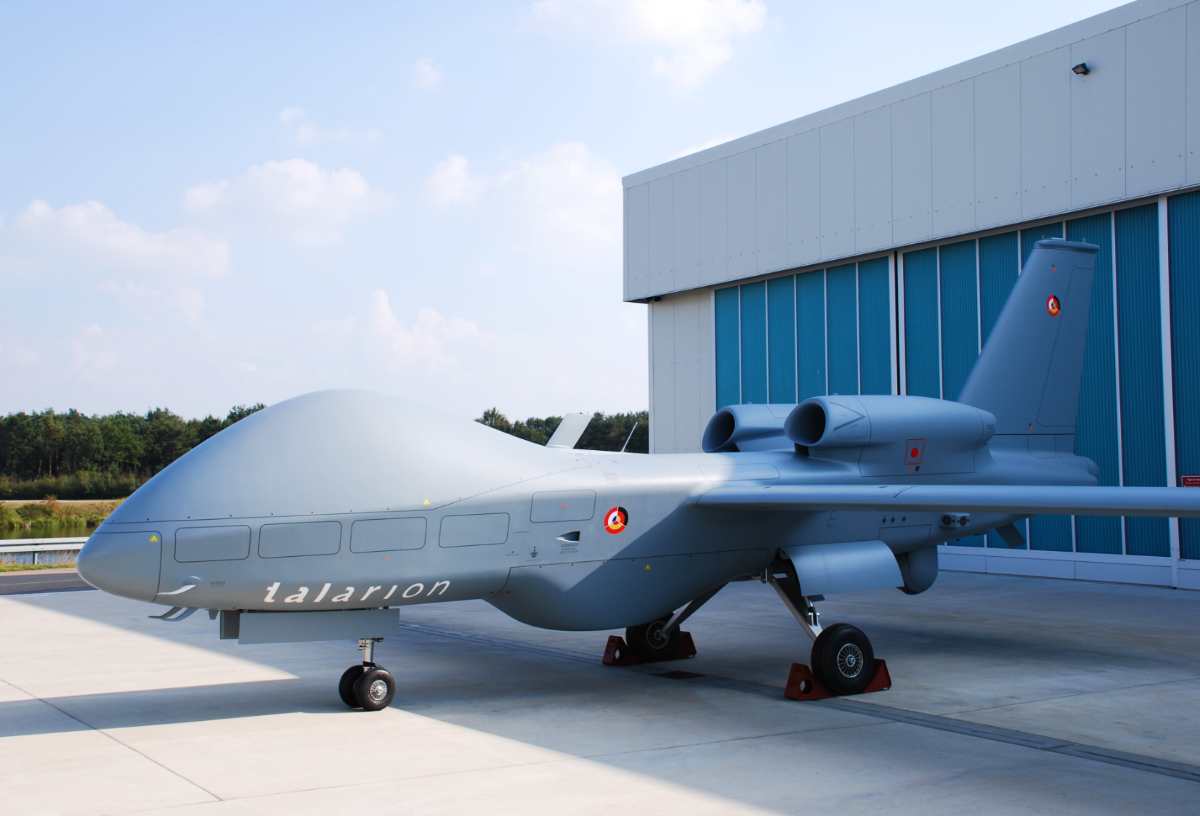 European Aeronautic Defense and Space Company, or EADS for short, began producing the Talarion in 2008. A mock-up version was displayed at the 2009 Paris Airshow, followed by its first flight in 2015 and its official introduction into service in 2018. The EADS Talarion is a MALE UAV that has primary duties in ISR but can attach payloads if necessary.
The Talarion measures 32 feet long with a monstroud 96-foot wingspan. It reaches a maximum speed of 400 miles and has a range of nearly 10,000 miles, with a service ceiling of 50,000 feet.
EADS Talarion: $80 million per unit
Turkish Aerospace Anka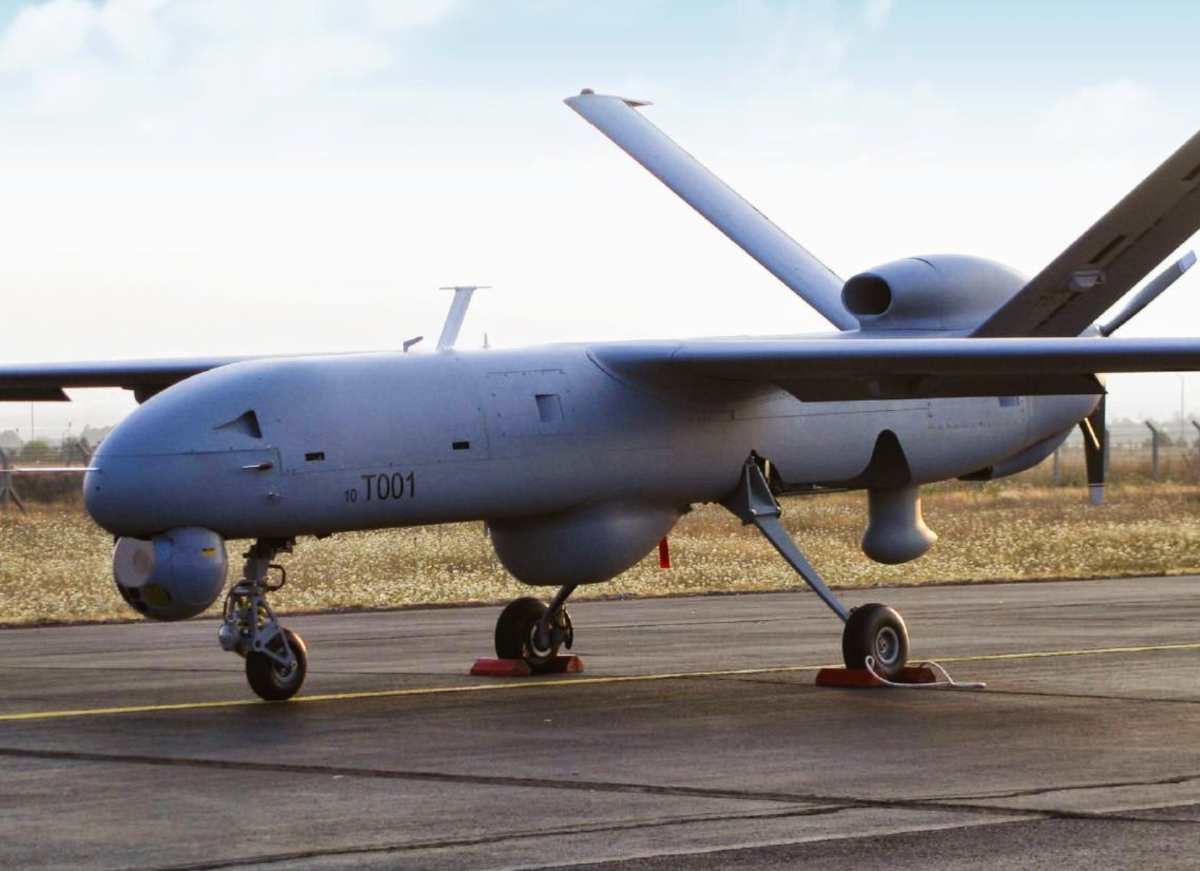 According to Turkish Aerospace, the Anka "is an advanced Medium Altitude Long Endurance (MALE) class Unmanned Aerial System, performs day and night, all-weather reconnaissance, target detection / identification and intelligence missions with its EO/IR and SAR payloads, featuring autonomous flight capability including Automatic Take-off and Landing."
The Anka is an autonomously piloted aircraft that measures 26 feet long with a 57-foot wingspan. It is capable of remaining in flight for 24 hours and has a service ceiling of 30,000 feet. 
Turkish Aerospace Anka: $100 million per unit
MQ-4C Triton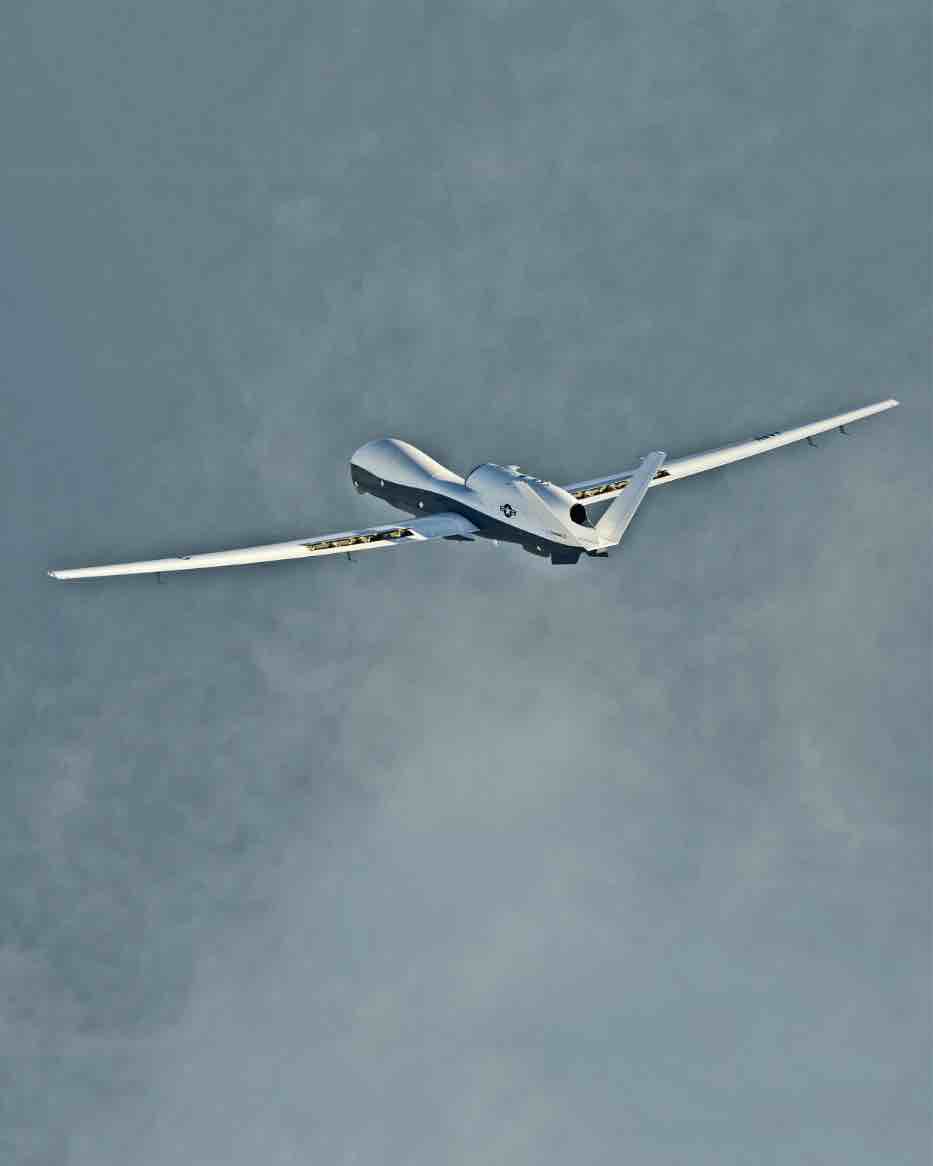 Based on the RQ-4 Global Hawk (which you will read about soon), the Northrup Grumann MQ-4C Triton is the U.S. Navy's premier UAV. It is an ISR system that is piloted autonomously but requires a five-person crew. Those roles are: Air Vehicle Operator, Tactical Coordinator, 2 Mission Payload Operators, SIGINT coordinator. The 46-foot long, 130-foot wingspan aircraft is powered by a Rolls-Royce AE3007H engine which gives it a max speed of 375 miles per hour and 24+ hour endurance.
MQ-4C Triton: $120 million per unit
RQ-4 Global Hawk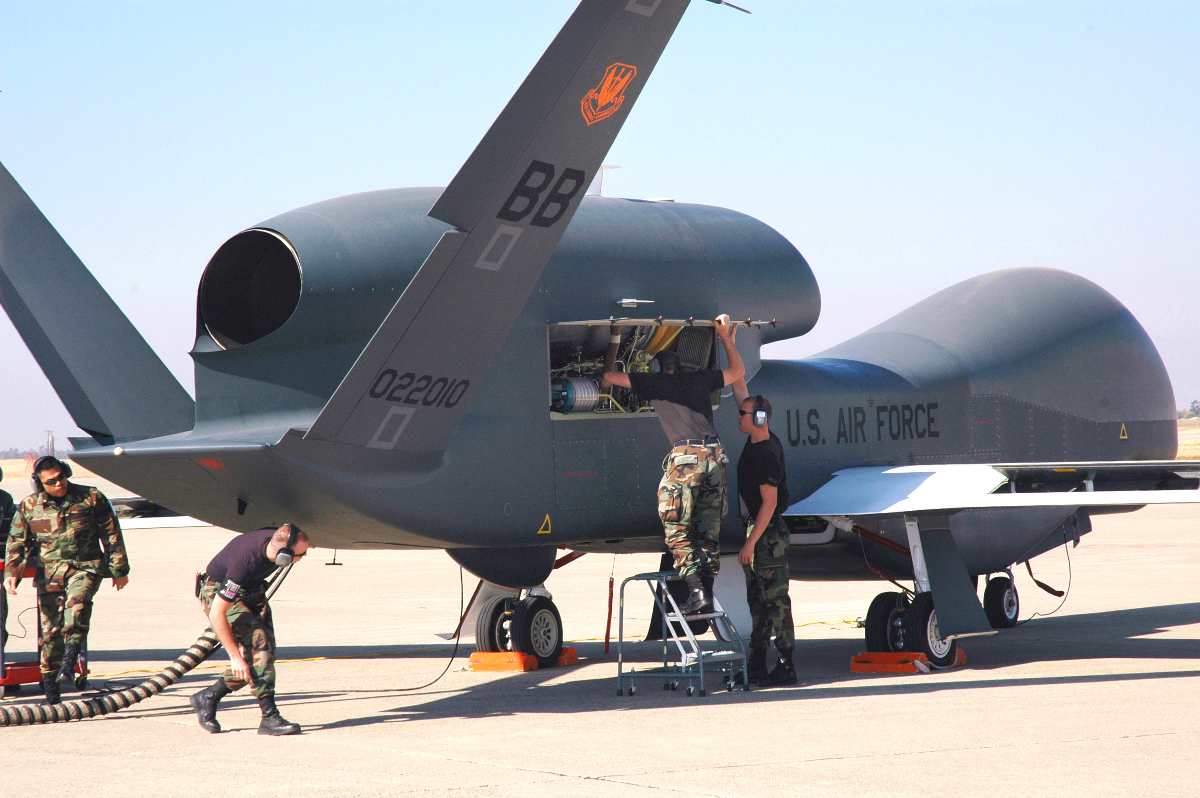 You just read about the Navy adaptation, but here is the original – built for the Air Force. The RQ-4 Global Hawk is a high-altitude, long-endurance, remotely piloted aircraft with an integrated sensor suite that provides global all-weather, day or night intelligence, surveillance and reconnaissance (ISR) capability. Fun fact: the "R" is the Department of Defense designation for reconnaissance and "Q" means unmanned aircraft system. The RQ-4 Global Hawk measures almost identically to the MQ-4C Triton, but is instead fueled by the Rolls Royce-North American F137-RR-100 turbofan engine.
RQ-4 Global Hawk: $131 million per unit
MQ-25 Stingray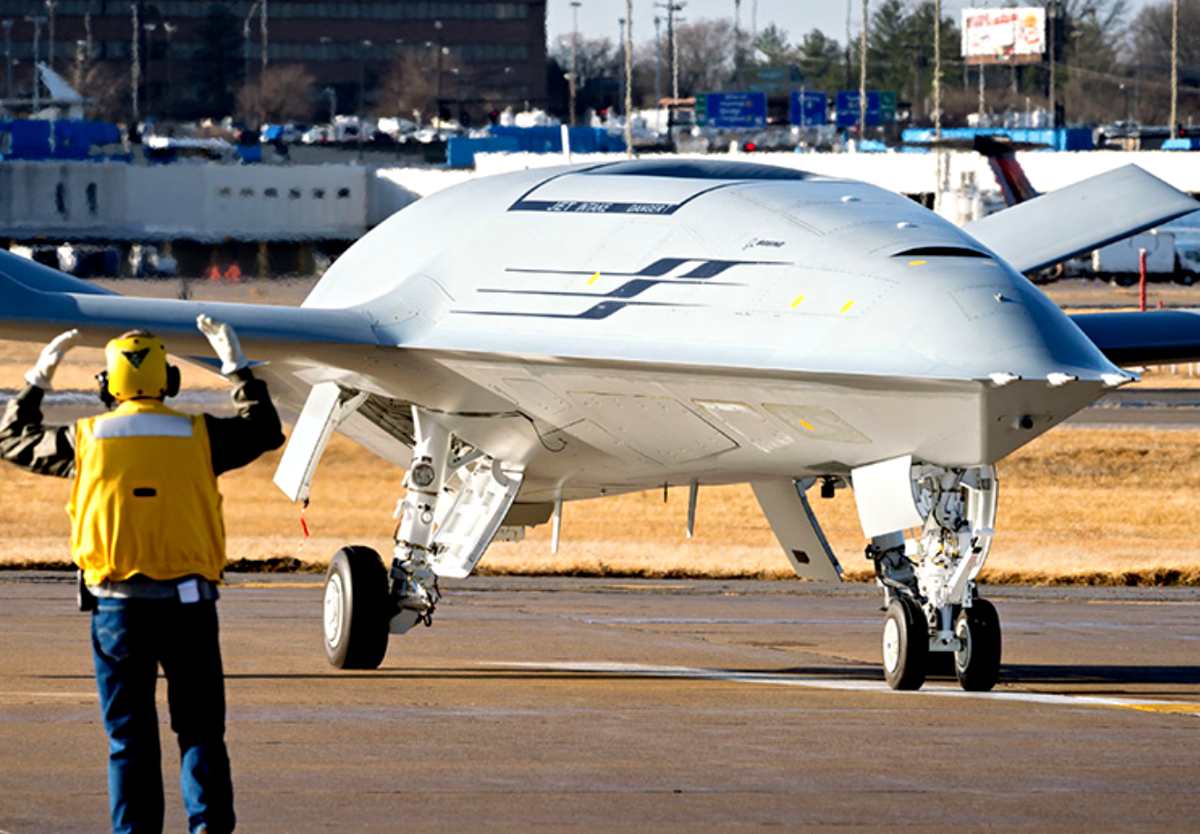 The revolutionary MQ-25 Stingray will be the first-ever aerial refueling drone in history, set for initial operational status in 2024. In 2018, the U.S. Navy awarded an $804 million contract to The Boeing Company to "design, development, fabrication, test, delivery, and support of four MQ-25A unmanned air vehicles."
Aside from looking as slick as can be, the MQ-25 will serve a purpose that very few drones in any military ever have. The MQ-25 Stingray will carry roughly 15,000 pounds fo fuel and operate with a maximum range of almost 600 miles.
MQ-25 Stingray: $201 million per unit
BAE Systems Taranis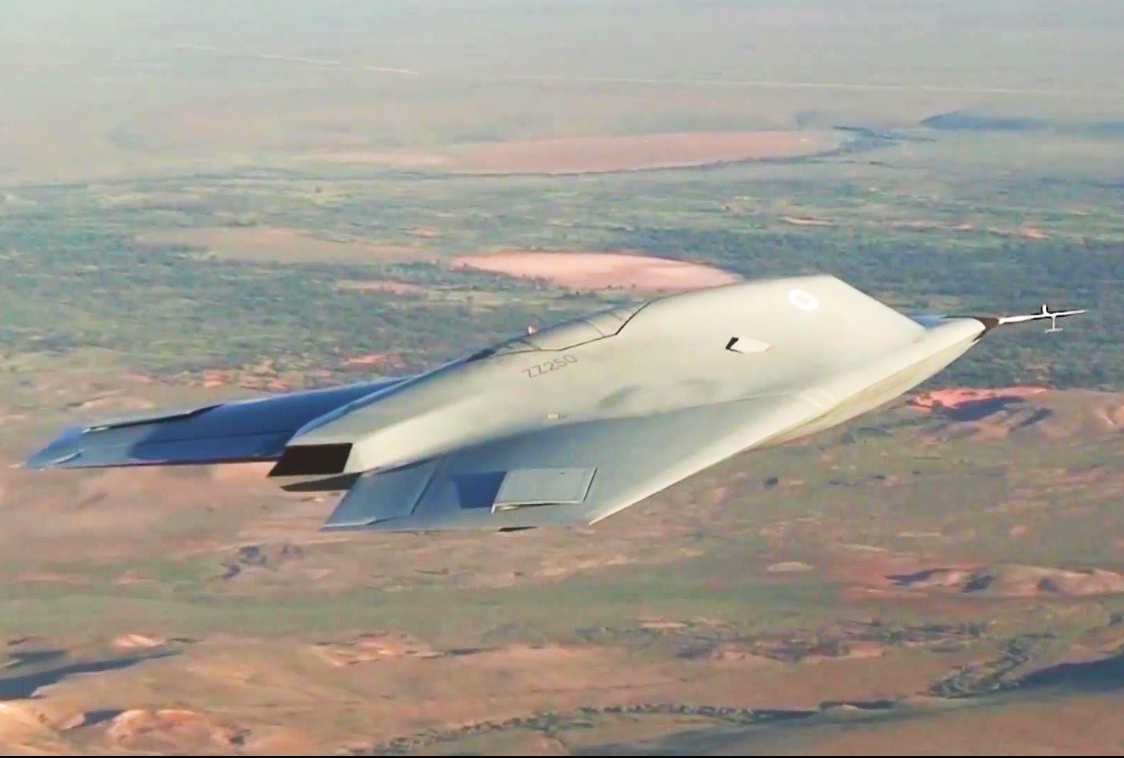 The Celtic god of thunder – Taranis – is the name sake for this still-developing UCAV from BAE Systems. The unmanned combat aerial vehicle will rely on stealth and payload versatility once it is in service, which is expected in 2030. A Rolls Royce Adour engine (similar to the one used in the Dassault nEUROn) will give it speeds in the range of 500-700 miles per hour. It's range is unknown, it's flight ceiling should be around 50,000 feet, and it's dimensions are roughly 40 feet long with a 33-foot wingspan.
BAE Systems Taranis: $206 million per unit
Northrop Grumann X-47B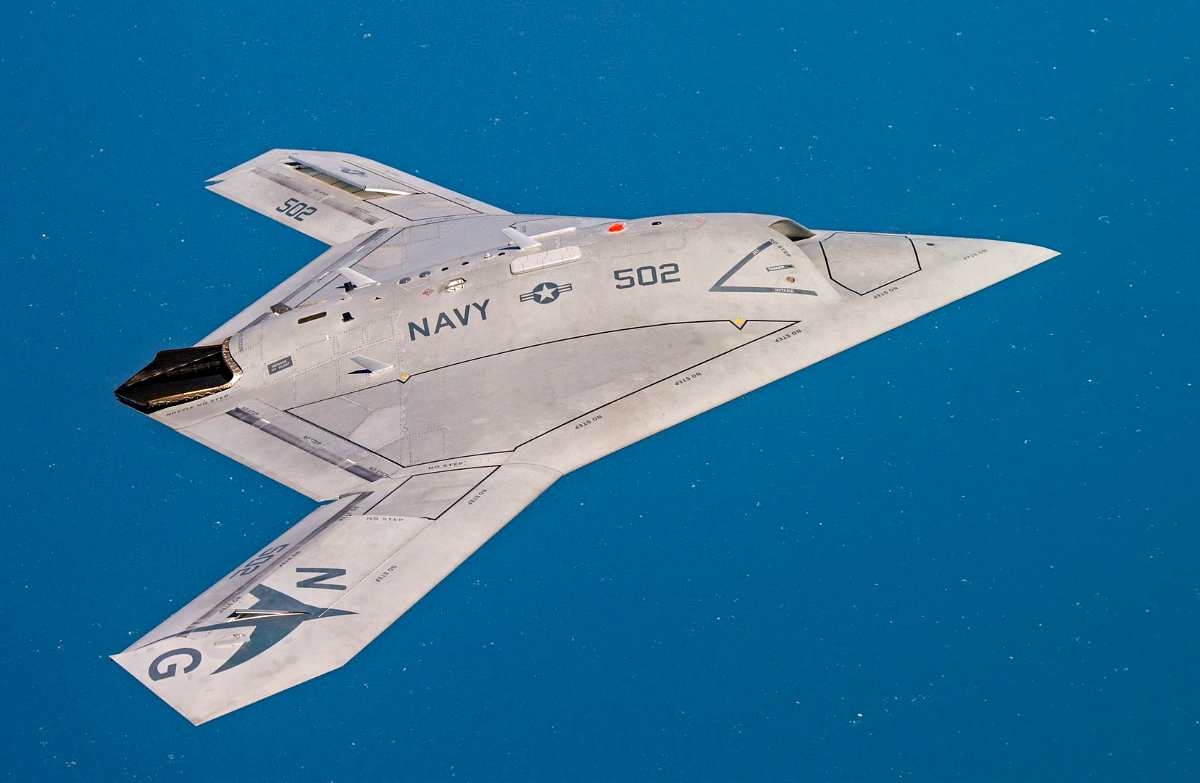 Perhaps one day, we will look back on the X-47B as something of a pioneer – if not a guinea pig. The unmanned combat air system is designed to help the U.S. Navy look forward decades down the line to an entire fleet of carrier-based demonstration UAV. The designers refer to it as, "a tailless, strike fighter-sized unmanned aircraft".
It has already completed its initial flight, the first-ever autonomous aerial refuel (from an Omega K707 tanker), and its first launch and land from a nuclear-powered aircraft carrier. The prototypes were supposed to be retired by now and displayed in a museum, but the Department of Defense has extended their lifeline for further testing. The X-47B is 38 feet long with a 62-foot wingspan (31 feet when folded) and can reach speeds upwards of 700 miles per hour.
Northrop Grumann X-47B: $405 million per unit