6 Head Turning Lawn Mowers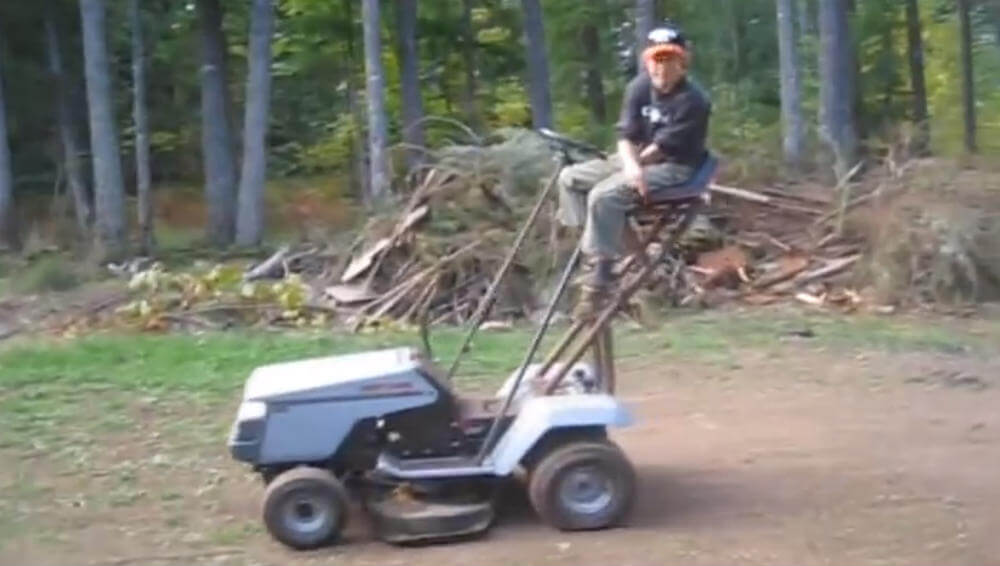 Okay, so here's the deal. As a guy, we all know that lawn mowers and tractors are generally made for doing more than just cutting grass.  After all anything with an engine mounted to it is fair game for us to turn into one of our favorite toys, right? Check out these amazing lawn mower mods that will give you more than a few ideas for the one you have stored in your garage. These people have taken mowers to a whole new level.
The Monster Mower
What I love about this lawn mower in a word is… everything! The big mud tires with rims that match the exterior color are a nice touch. I can't tell if this is a Kubota or Husqavarna,but the orange makes me think it must be one of those two. Either way it's just awesome. Notice how high they have the lawn mower lifted. It really makes it look like a mini monster truck. The additional seating attached to the rear is a nice bonus as well.  Although, I might add a seat belt to the rear to keep junior from going airborne.



Mow Kart
This guy has gone all out in transforming his lawn mower into a racing machine. The most amazing thing about the whole affair is that he's created this out of a push mower!  The rear axle is positioned perfectly to take advantage of the torque generated by all of that horsepower. The backless seat is cushy and stable.  Chain driven, chromed out, with user-friendly steering; this thing is a speed demon!
Boggin' Mower
This Boggin' mower is just freakin' awesome! Slightly lifted, with tires meant for mudding, this thing is ready to attack the first Bogg it finds.  Perhaps the best part about this mower is the exhaust. They are turned up like smokestacks on a diesel truck and even have the caps to boot. This thing looks like it means business, and it does.  Instead of turning your old mower out to pasture, turn it into this!
(more…)
(Read More)