Ridiculous Motorhomes You'll Love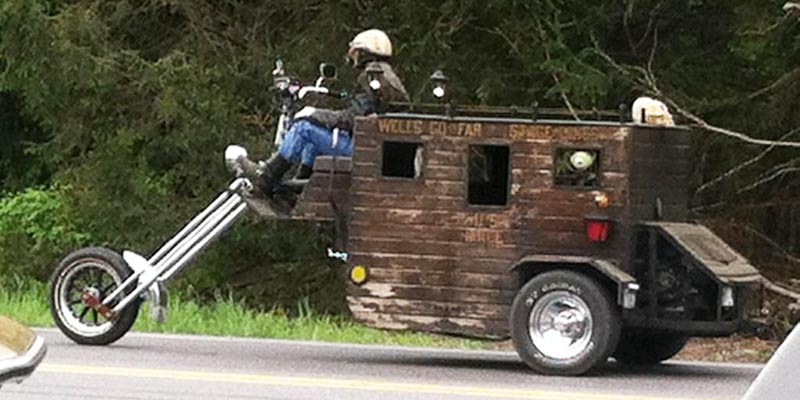 And here we have a nifty little play on words (notice the "well go far" instead of "wells fargo") on the side that calls back to the old stagecoach days. Trade out the driver's biker boots and helmet for a cowboy hat and spurs; and the motorcycle steering for reins and a horse, and you could almost picture this recreational vehicle rolling through the Wild West.
Leave it as is, and well, I'm a bit conflicted. I'm not sure if I'm impressed with the modified motorhome, or feel like it should be cast in one of the new Mad Max movies. No matter the case, to say this guy is creative is a bit of an understatement. He certainly put a lot of thought and time into bringing this little pony of a vehicle to life. Plus, unlike other bikers, when it rains he can get inside his own shelter.