Which 2015 Truck is Really Best in Class?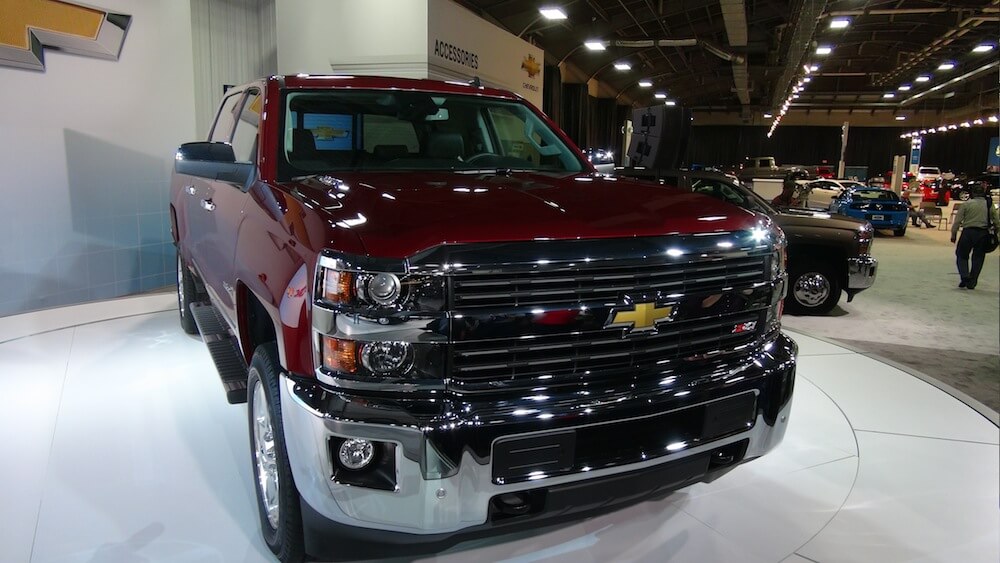 It's one of the burning questions in the automobile world: which truck is the best in class? We're talking here about the top end models, the mighty workhorses of the car world, and they represent some of the most important vehicles on the market.  We could list a whole load of trucks that might stake a claim, but the contest really does come down to three major players: the Ford F-450, Dodge Ram, and Chevy Silverado. These three line up like heavyweights contesting a world title fight, each delivering sucker punches across the board with claims of best in class this and  that; hw, then, do we compare such competitors, when they are all-out for a very public fight? The first thing we need to do is trim the contest down to two players; only then can we really look for the one that stands out. And to be honest, that is quite a simple task: without denigrating its many excellent attributes, the Silverado simply has to go. In fairness, the Chevy makes no claim to trump the other two; it's a very capable, stylish and popular truck with a great range of options and a loyal following, but it doesn't stack up in the end. It's a light heavyweight, a class below the big hitters, and it shows.
So, we're down to two claimants, and boy, do they make some claims! Let's begin with the Ford, a venerable take on a range that has been around seemingly forever, and with good reason. A quick look at the promotional material offered by Ford for the King Ranch F-450 Super Duty model makes the following claims: best in class maximum towing capability with 31,400lbs, and best in class horsepower and efficiency, with a choice of impressive engines. The 6.7liter Powerstroke V8 delivers 440bhp, and an astonishing 860lb/ft of torque; it also claims to be the most efficient diesel engine in the class. These figures, we have to admit, look pretty impressive indeed.
The Ram – the Dodge name is rarely applied such is the iconic status of this long-lived truck – is determined to keep its acknowledged status, and with new industry standards introduced for the 2015 model year, has announced a full range revamp of its towing figures. The top of the range Ram 3500, complete with 6.7 liter diesel power, claims a maximum towing capacity of 30,000lbs, which it claims is best in class. But wait a minute; the F450 trumps that by 1,400lbs, so surely it takes the title? (more…)
(Read More)
Well, here lies the problem; when fights like these go so close to the wire, it is inevitable that an element of publicity chicanery creeps into the matter. Ram claims that the F-