Classic (and New) Cars That Were Auctioned For Over $1 Million
If you've ever seen a car auction in real life then you know the excitement that they carry. But you've probably never seen a car be sold for a million dollars…much less $48 million! That's how expensive the most expensive car ever is – just wait until you see it. It' beautiful…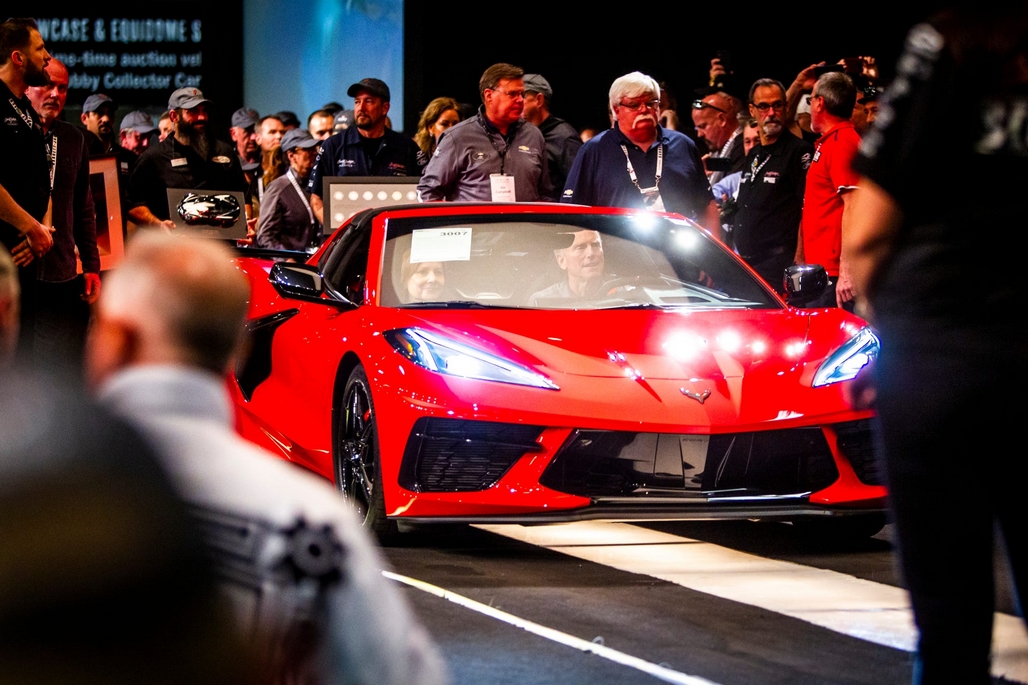 2020 Chevrolette Corvette C8 VIN 001
Price: $3 million
Auctioneer: Barrett-Jackson – Scottsdale, Arizona, 2020
In 2020, the CEO of General Motors rolled the Chevrolet Corvette C8 VIN 001, for it to be auctioned off at a Barrett-Jackson auction house. The proceeds of the sale will go to the Detroit Children's Fund, which specializes in recruiting allstar leadership, teachers, and constructing facilities to propel youth to academic success.
Modeling some features after the C7, the C8 exterior gets a complete makeover, focused around aerodynamics, cooling and weight distribution. The engine, now centered in the middle of the car, will allow the large side air intake vents to better cool the unit. The V8 engine got an upgrade, along with an 8 speed automatic, double clutch transmission, guaranteed to make you drive fast!
This rad ride beat out all other manufacturers including Ford, Ferrari, and Lamborghini, and won the 2020 Motor Trend Car of the year. A classic in itself, check out the next ride!