10 Most Expensive Auctioned Cars For Sale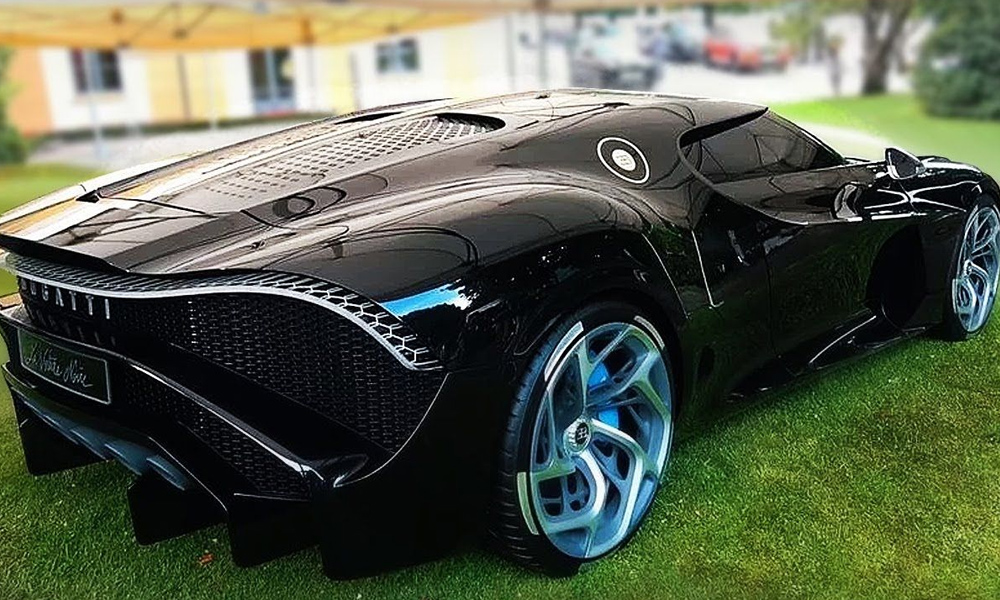 10/10
2017 LaFerrari Aperta – $10,203,000
The first of our 10 most expensive auctioned cars for sale is the 2017 LaFerrari Aperta.
Auctioneer: RM Sotheby's
Unlike most other vehicles found at auctions, the LaFerrari Aperta is quite new. It first appeared at the Geneva Motor Show in 2013 and received a thunderous response despite stiff competition from the likes of Lamborghini Veneno and McLaren P1. Many units have been auctioned so far but this 2017 one fetched a record price.
9/10
2014 Mercedes-Benz G63 6X6 – $1.2 million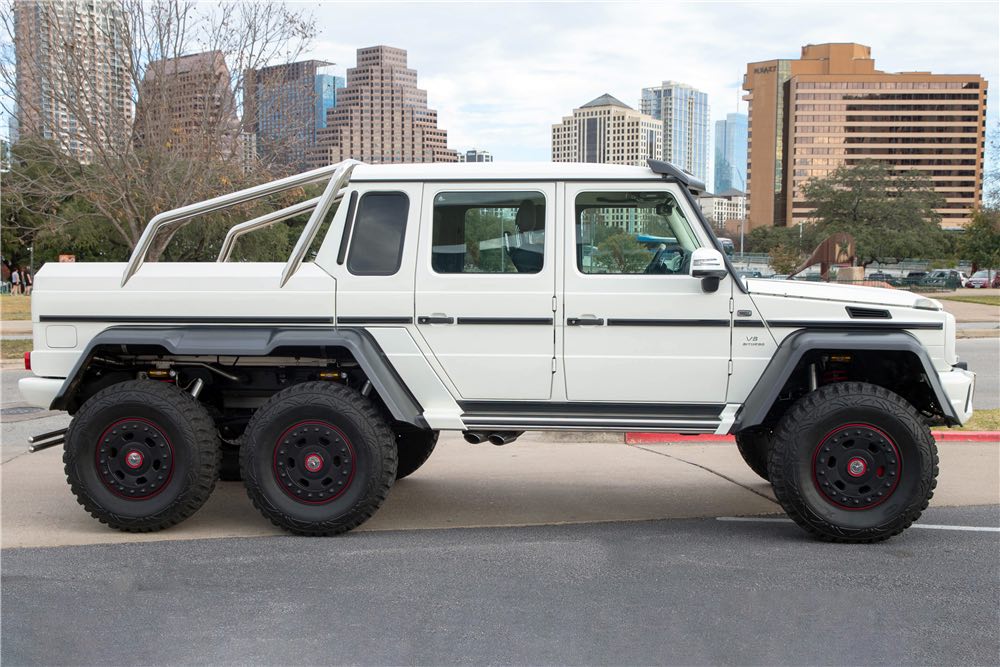 Auctioneer: Barrett-Jackson
The next of our auctioned cars for sale is the 2014 Mercedes-Benz G63 6X6. Axel Harry's, also known as the master of the G wagon, gave the green light to put this beast in production with close to 60 units made.
The 5.5 L, TwinTurbo V8, seven speed transmission, with quilted diamond stitched leather interior, straight from the hide of a buffalo traversing the great yonder, is one of the many amenities this rig has to offer. It tips the scales At nearly 9000 pounds, busting 18 inch wheels wrapped in 37 inch tires, literally crushing pavement. The car can automatically inflate and deflate the tires using an onboard compressor to help grip any terrain it may encounter – this process takes an astonishing 20 seconds to complete. The lovely 2014 Mercedes Benz G36 6×6 will set you back a cool $1.2 million- unless you can score one at auction! Let's wrap up this segment with a popular car among the ultra expensive.. can you guess what it is?
8/10
1982 Porsche 956 – $10,697,000
This is one of the rarest auctioned cars for sale out there. People remember it for placing 3rd overall in the Porsche 1-2-3 finish at 4 Hours of Le Mans in 1982. This is also the first Porsche model to feature the popular monocoque construction and one of ten factory produced example cars in 1982.
7/10
1994 McLaren F1 'LM-Specification' – $19,805,000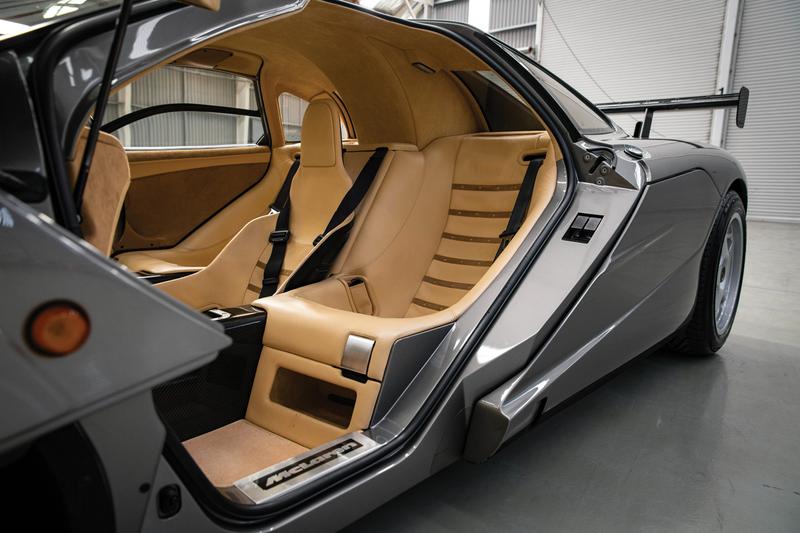 Auctioneer: RM Sotheby's
The 1994 F1 McLaren 'LM Specification' is remarkable for a number of reasons. For example, the factory only modified this car and one other car to meet "LM" specifications. It comes with an unrestricted GTR racing engine and ultra-high downforce kit and is in the family of the 64 road car iterations of the vehicle ever built.
In 2019 the car sold for an incredible $19,805,000 at a Sotheby's auction. LM specification stands for 'Le Mans' and includes upgrades not only to the exterior and performance, but to the interior as well. These upgrades consist of air-conditioning, new radio, headlights, and a buffalo hide steering wheel!
Though it was never a victor of the infamous race, it is one of the most celebrated supercars in history. You know what they say about finding cars in barns…
6/10
Bugatti La Voiture Noire – $19,000,000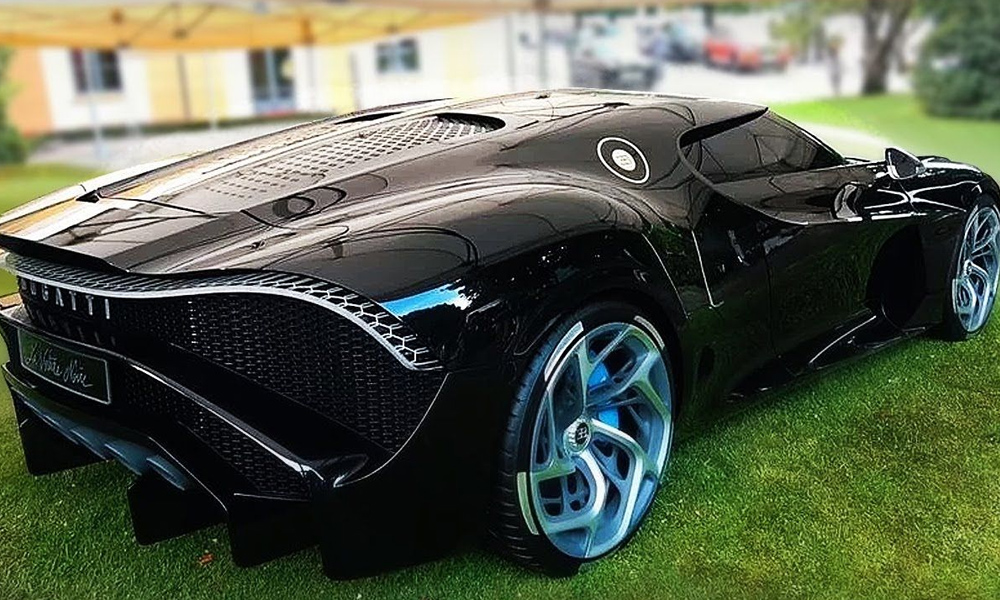 For Bugatti's 110th anniversary, they built the La Voiture Noire. It was an homage to the Bugatti Type 57 SC Atlantic from the 1930s. The vehicle represents its history and its dedication to bringing aesthetics, tech, luxury, and speed to the new age. This might be one of the most expensive cars sold at auction.
5/10
1995 McLaren F1 – $15,966,000 – Bonhams
The first McLaren F1 imported to the US sold for over $15.9 million at Bonhams auction. The original owner kept a record of all the car's documents including service. Initially, he purchased this McLaren F1 from the factory in 1996 and drove for 9,600 miles.
4/10
2017 Ford GT – $1.3 million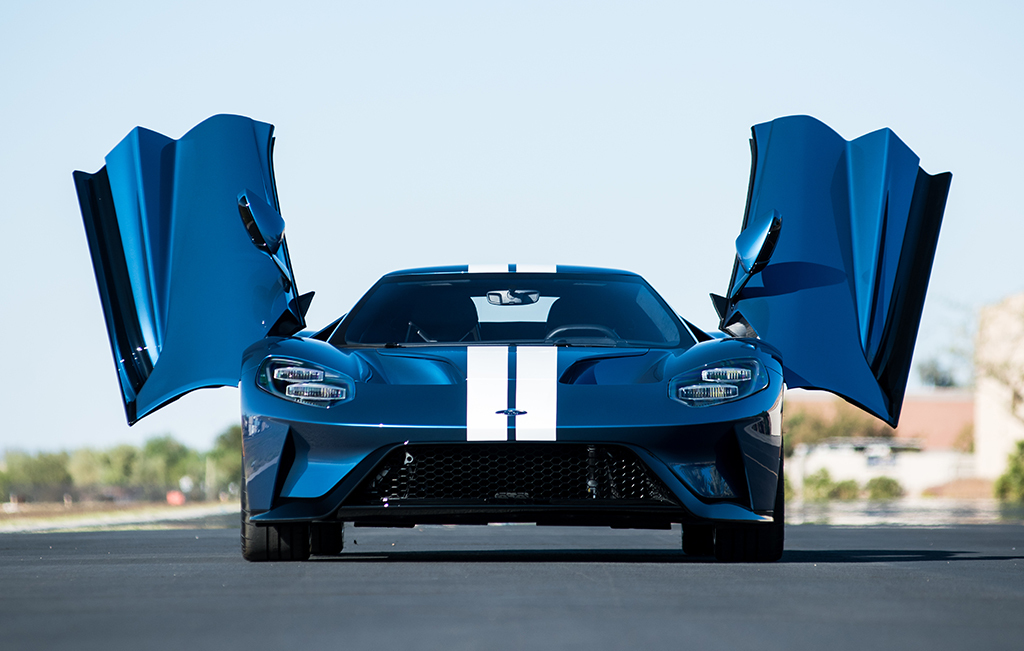 Auctioneer: Meum
The seventh of our newest auctioned cars for sale is the 2017 Ford GT. Following a limited manufacturing run in 2017, there was a two-year sales prohibition on the second generation supercar, 2017 Ford GT owned by famous wrestler and actor John Cena. Ford is purposely making purchasing the supercar extremely difficult, famously putting applicants through a rigorous selection process. 6500 people applied for the mere opportunity to purchase one of the 1000 editions of the John Cena 2017 Ford GT.
Following the initial application there were 350 extra vehicles made exclusively for a second round of applicants. The car that it seemed to be purchased exclusively as an investment, is cranking out some impressive statistics including a 3.5 L V6 eco-boost turbo charged engine coupled with 647 hp and 550 pounds of torque. The original purchasing price of the car was $450,000 and at auction sold for $1.485 million.
3/10
1998 McLaren F1 'LM-Specification' – $14,534,000
This beauty headlined the 2019 Monterey Car Week and sold for a record-breaking sum of $14. 35 million. Only two McLaren F1s have received the popular 'LM-Specification' making it an extremely rare pick. Designed by Gordon Murray,  McLaren Cars limited this model to only 106 examples with only about half being road-legal.
2/10
2019 Ford GT Heritage Edition – $2.5 million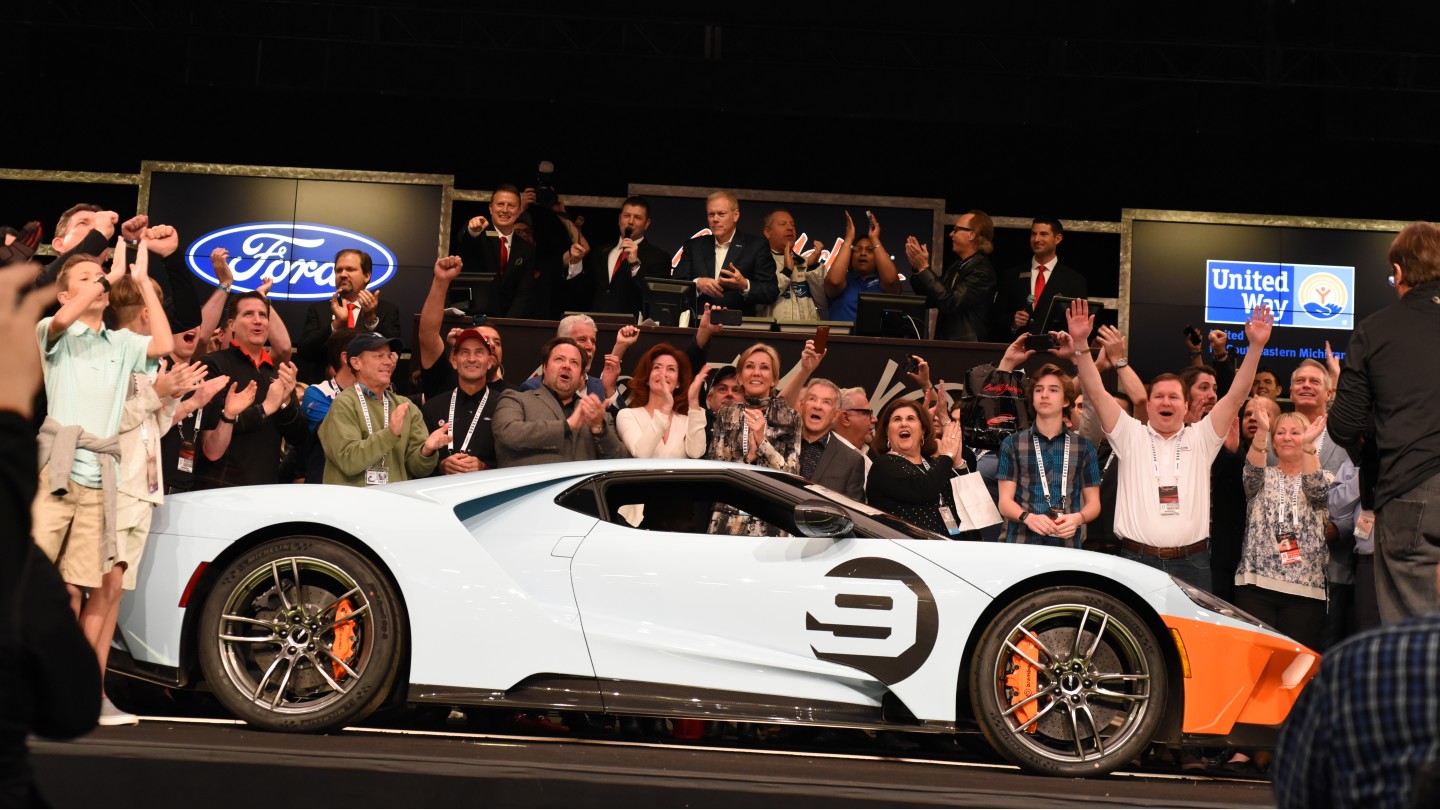 Auctioneer: Barrett-Jackson
People have recognized Ford car manufacturers  for their famed mustang for decades. At an auction, their special edition, VIN 001, 2019 Ford GT Heritage edition with Gulf racing theme, raked in a record $2.5 million. The proceeds from the auction went to charity.
This isn't your "middle of the mall kiosk mustang", this bad boy is the souped up racing version. It packs a 5.2 L V8 six speed manual transmission, 480 hp and a top speed of around 200 mph. The weekend this sold, the Barrett-Jackson auction house earned a total of $3.7 million. A long-time charity partner to the auction house received the GT Heritage as a donation.
1/10
2020 Chevrolet Corvette C8 VIN 001 – $3 million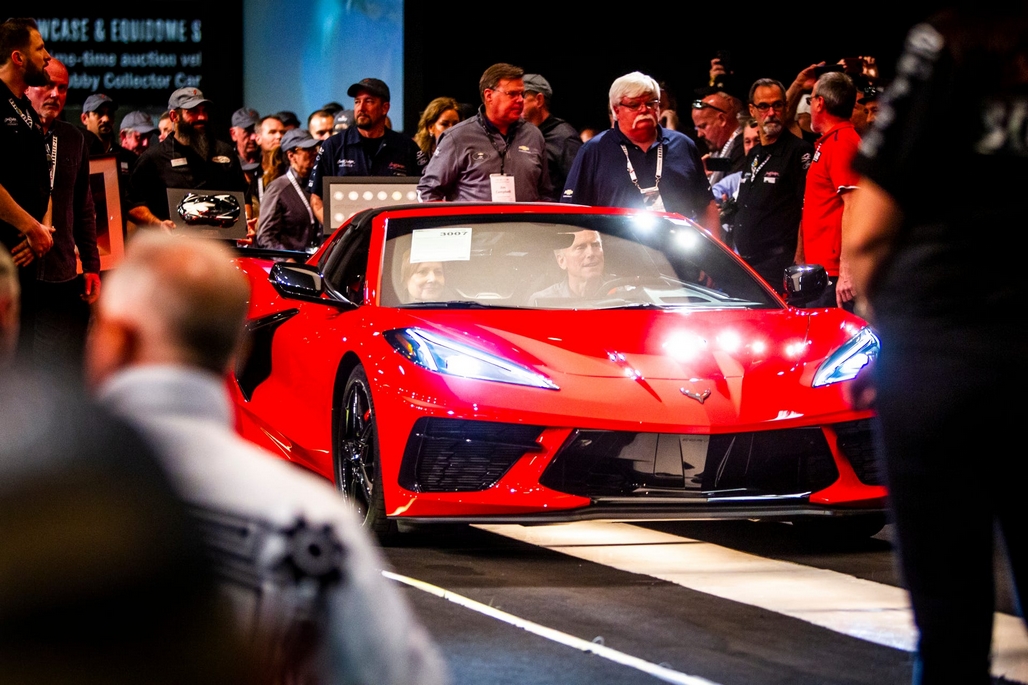 Auctioneer: Barrett-Jackson
In 2020, the CEO of General Motors rolled the Chevrolet Corvette C8 VIN 001 at a Barrett-Jackson auction house. The proceeds of the sale will go to the Detroit Children's Fund, which specializes in recruiting allstar leadership, teachers, and constructing facilities to propel youth to academic success.
Modeling some features after the C7, the C8 exterior gets a complete makeover, focused around aerodynamics, cooling and weight distribution. The engine, now centered in the middle of the car, will allow the large side air intake vents to better cool the unit. The V8 engine got an upgrade, along with an 8 speed automatic, double clutch transmission, guaranteed to make you drive fast!
This rad ride beat out all other manufacturers including Ford, Ferrari, and Lamborghini, and won the 2020 Motor Trend Car of the year. A classic in itself, check out the next ride!
Check out more classic (and new) cars that were auctioned for over $1 million.